Citi's Colorful Cast of CEOs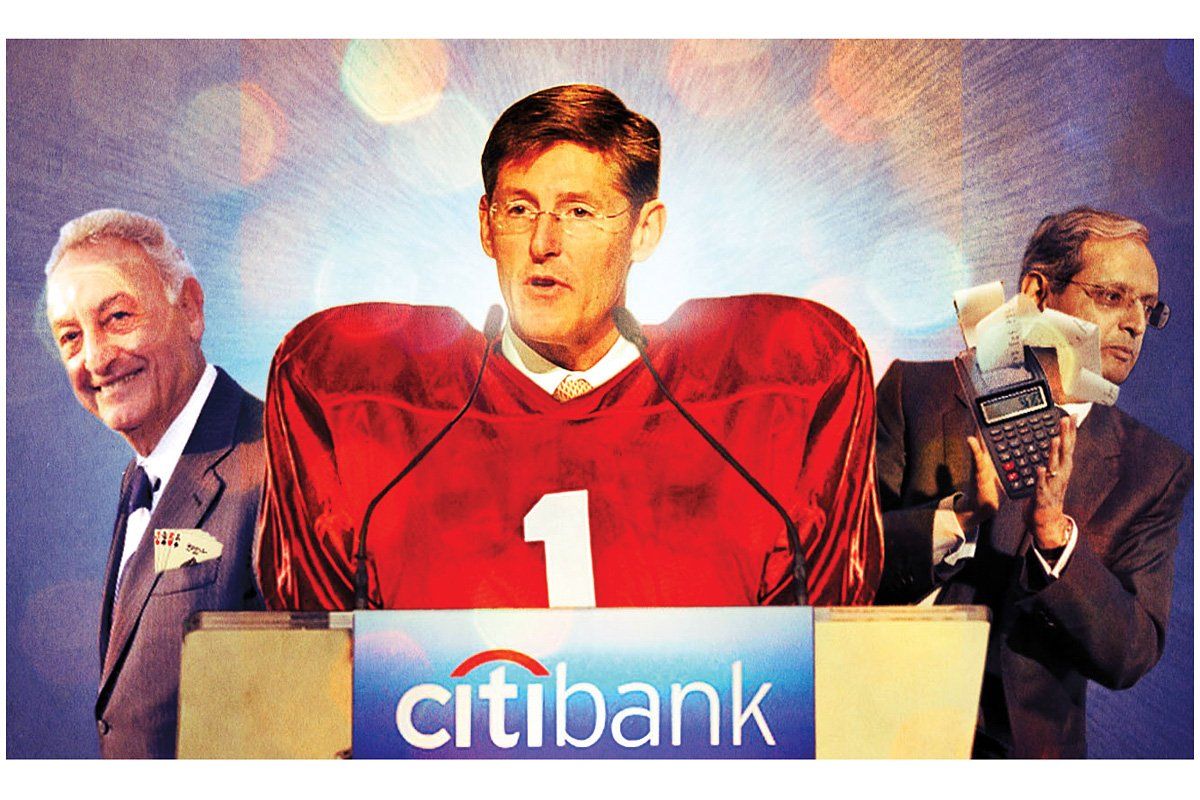 Showman, Lawyer, quant, jock. No, it's not the next novel by John le Carré, author of Tinker, Tailor, Soldier, Spy. Rather, it's the intrigue-filled succession of chief executive officers at Citigroup, the massive U.S. bank that was nearly killed in the financial crisis. On Oct. 16, CEO Vikram Pandit abruptly resigned, and the company announced that he would be succeeded by a largely unknown company lifer: Michael Corbat, the fourth top boss at the company in nine years. At the time of their respective appointments, each leader possessed precisely the right qualities to make up for the shortcomings of his predecessor.
First came the showman. Sandy Weill, the up-from-Brooklyn striver, built Citi into the nation's largest financial institution. A creature of the razzle-dazzle 1990s, Weill ultimately merged Travelers Corp. with Citi, thus erasing the Glass-Steagall Act (which prohibited the marriage of investment and commercial banks) before Congress formally overturned it. But Weill's empire was full of conflicts of interest. After the dotcom crash, Citi faced a host of regulatory and legal challenges over its stock recommendations and investment banking practices. So the company turned to a lawyer to clean up the mess. Chuck Prince, a corporate attorney, brought some order to the sprawling company. But Prince's theory of extending credit seemed remarkably laissez-faire. By mid-2007, when things were clearly getting out of control, he famously told the Financial Times: "As long as the music is playing, you've got to get up and dance. We're still dancing." Prince danced Citigroup to the brink of failure.
In late 2007 the bank decided that what it needed was a numbers guy—a quant. And it found one in Vikram Pandit, a Columbia finance Ph.D. turned hedge-fund manager. Pandit took his slide rule to the bank's balance sheet—accepting a massive federal bailout, cutting jobs, hiving off unwanted assets into a separate unit, and rebuilding the firm's capital base and reputation from the ground up. The focus on hard data bore fruit. Citigroup repaid the government, sold off junky assets, and reduced spending (it even cut back the company's name to just plain Citi). But Pandit wasn't versed in basic CEO-ship. He couldn't convince the Federal Reserve to sign off on its new capital plan, or convince shareholders to approve his pay package—two major embarrassments.
As 2012 wore on, observers noted that Citi lacked a leader versed in basic blocking and tackling. So naturally it turned to a former college-football lineman. Michael Corbat, who played at Harvard, is a lifelong Citi banker. He has spent 30 years getting to know the ins and outs of the company. Citi is now betting the lineman can transform into a quarterback.