Is your city designed for women?
There's every likelihood that unless you work in urban planning, or you're a woman who traverses the streets via foot or bike, this isn't a question you've considered.
Much of the landscape of a city is taken for granted—whether it's the width of footpaths, the height of traffic lights, the presence of CCTV, visible artwork or greenery. Though we'd like to think otherwise, the design of cities is political and it is gendered. The majority of architects and urban planners worldwide are white men.
When women lead the conversation on urban planning, they address matters of equity, safety, well-being, accessibility and sustainability. These are the factors that make a city accessible for all citizens. A city designed for women is a city designed for everyone.
Vienna, Barcelona, Paris and various Scandinavian cities, including Husby in Stockholm, have recognized this evident truth. Their policies and urban designs were shaped by the United Nations "gender mainstreaming" initiative.
In 1999, Austrian city officials asked residents to respond to a questionnaire on their use of public transportation. The responses showed that men drove or used public transport to go to work and return home, but women used public transport throughout the day for various reasons, including socializing, shopping and taking children or parents to appointments. Accordingly, urban planners implemented improved footpaths with access between buses, trams and train routes. Lighting was improved and increased to ensure visibility at night. Ramps were installed alongside staircases to accommodate women with strollers or people using wheelchairs.
"Women still do a greater share of care work in most places, in addition to paid employment. We need our cities to support care work through, for example, mobility infrastructure that isn't solely focused on getting the 9-5 commuter from home to work, and neighborhoods where home, school, work and services are close together. We all benefit when the city is set up to make it simple and efficient to care for each other," said Leslie Kern, author of Feminist City: Claiming Space In A Man-Made World and associate professor of geography and environment at Mount Allison University.
A few years ago I wrote about how workplaces designed with women in mind are ultimately safe, appealing and functionally designed for men too. The reason that female-friendly spaces are more urgent than it ever was is because women are still being harassed on the street, mugged, or murdered.
Sarah Everard's alleged brutal murder in the U.K. recently was just one tragic case among many incidences of women being raped and murdered when simply going for a jog, or returning home from socializing or work.
While a female-friendly city does not solve male violence, it is an essential element in making cities less prone to opportunistic crimes. There are a number of apps designed for women to alert people in an emergency, or to pinpoint unsafe locations.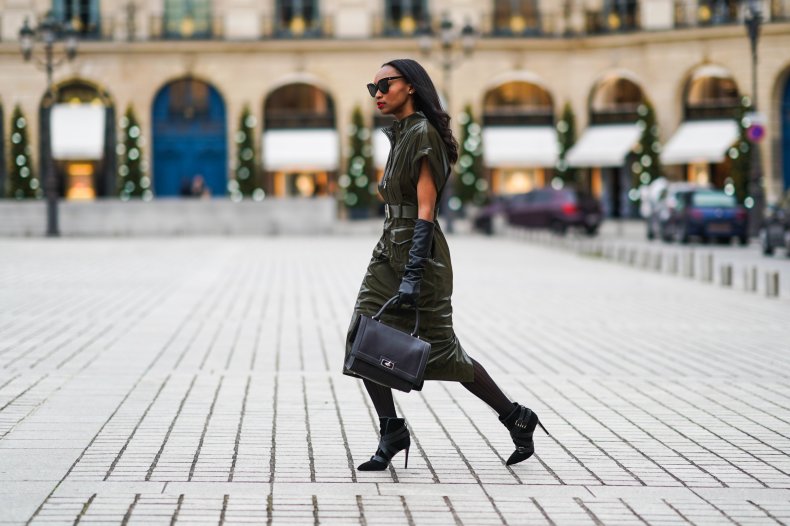 One app, Safetipin, was adopted by cities internationally to enable councils and governments to respond to reports of streets without lighting, narrow footpaths and poor visibility. It was co-founded by Kalpana Viswanath and Ashish Basu in Delhi in 2013, to map low-income areas and areas surrounding metro stations with the aim of identifying poorly lit spaces.
Based on the data provided by public users—who took photos and tracked their location—the Delhi government fixed broken streetlights, installed additional lighting and also increased police patrols in outlined areas. In 2018, the government requested that Safetipin update their maps and provide feedback on other safety problems within the city. The app was also used in Bogota, Colombia, enabling the local government to improve lighting, identify key locations where CCTV should be installed and where bike stands were needed.
"Safetipin was designed as a way to help women make safer choices to move around cities," said Viswanath. "It was designed using a safety audit rubric assessing physical infrastructure and social usage of a public place. The aim was also to give a quantifying score [on safety] and provide that to municipal and city governments to advocate for improvement. We now have data in more than 60 cities across the world, including developed countries. Our active work has been in Asia, Africa and Latin America. We have more than 120,000 downloads of the app. The data has been used by individuals to make decisions about choosing places to live and hotels to stay in, and it has been used by city governments to fix lighting, walkability and improve security."
The problem remains that only 17 percent of registered architects are women. Until women—including women of color, women of all ages and those with physical and mental disabilities—have input into the design of their cities, our urban landscapes will remain designed only for men.
Apps like Safetipin are a starting point for governments to interact with and respond to the needs of women who use the city streets and facilities, but this is a problem that requires immediate and meaningful action at state and council level.
Here's some tips for mayors, city councils, governments and urban planners from a woman in a major city:
—Full and well-maintained street lighting in streets, including side streets and alleys;
—CCTV in areas where crime or harassment was reported and in public parks;
—Designated footpath space for scooters to prevent pedestrian accidents;
—Ramps alongside staircases;
—Well-lit train, tram and bus stops;
—Police or officer patrols in areas where women reported feeling unsafe;
—Forums, surveys and online platforms for women to make suggestions or raise concerns about the safety or accessibility of streets;
—A designated and deliberate plan to make cities that accommodate women with transparent goals and a clear timeline for each measure to be implemented;
—A global rating scale for cities that rewards and incentivizes those which employ women designers and optimize city design for women.
Cat Woods is a freelance writer based in Australia. She writes on art, culture and travel for international publications, and regularly writes on music for both U.S. and Australian publications. When not writing, Cat teaches yoga, Pilates and barre, listens to podcasts, binge watches anything with subtitles and walks her two highly intelligent, very bossy dogs around her beachside home in the inner south of Melbourne.
The views expressed in this article are the writer's own.