The city of Baton Rouge, La. will pay a $35,000 settlement to the family of a 16-year-old after the minor was groped by a police officer while being strip-searched during a traffic stop.
According to reports, on Jan. 1, 2020, Baton Rouge Police Department Sergeant Ken Camallo stopped the 16-year-old male, his brother Clarence Green, 23, and a woman named Kayleen Butler, who was driving. Incident reports obtained by Reason Magazine said that Camallo stopped the car for "suspicious driving."
Citing the smell of marijuana, Camallo handcuffed both Green and his 16-year-old brother before removing their clothes and underwear as they leaned against a police car. Attorneys for the Green family say the men were groped in a "frisk" manner on the "public street."
Body camera footage showed officers touching both the brothers' genital areas. At one point, Green is heard saying, "C'mon man you can't do that." to which the officer conducting the strip search responds, "I can."
According to the report, officers found a firearm in Green's "underware," which Green was not allow to be in possession of due to his probation status for previously possessing Oxycodone. Police also said they found marijuana on his younger brother.
Officers then drove Green and his brother to their home, which they searched with guns drawn and without a warrant, according to attorneys.
Later that night, officers also attempted to DNA swab the inside of the 16-year-old's mouth. When Green said he wanted to contact a lawyer, body camera video shows another officer telling him, "If you don't shut the f**k up, I'm going to come in and I'm going to f**k you up."
Family attorneys uploaded the footage to YouTube.
Federal Judge Brian Jackson wrote in his opinion that Camallo "gave multiple conflicting accounts" of the encounter and that police reports for the incident "were revised nearly one dozen times."
Jackson said that the officers "demonstrated a serious and wanton disregard" for constitutional rights, both in initiating the traffic stop and in conducting a warrantless search.
Green, who was on probation at the time of the traffic stop, spent five months in jail before charges for unlawful possession of a firearm against him were dropped.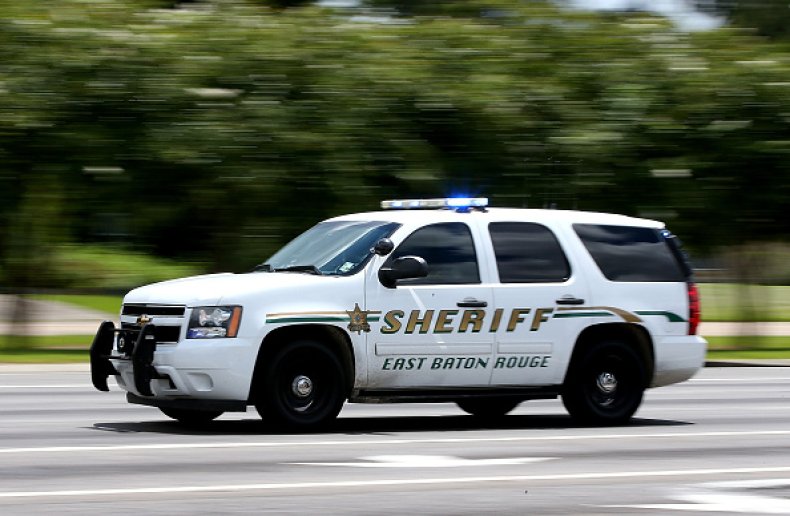 Reason Magazine's analysis of Camallo's history on the police force found that complaints against the officer dated back to 2007 and that there are several open actions against him for untruthfulness. The latest disciplinary charge filed against him was on Feb. 21, 2021.
A spokesperson for the Baton Rouge Police Department told Newsweek Camallo is still employed by the department as of Wednesday.
"The video is both banal and horrifying," family attorney Thomas Frampton wrote in a statement to WBRZ. "It shows a form of ritualized humiliation and contempt for civil rights that, based on the lack of response from BRPD and DA Hillar Moore III, apparently has official sanction."
Frampton added, "These aren't bad apples; there are some of the best officers on the force. It's a miracle someone didn't get killed."
Update (05/26/21, 6:27 p.m. ET): This story was updated with comments from the Baton Rouge Police Department.