New Mexico City Hits Trump With Law Making It Harder to Deport Undocumented Immigrants
A New Mexico city is making harder for the Trump administration to deport undocumented immigrants in the U.S.
Albuquerque's city council passed new measures barring federal immigration officials who do not have a judicial warrant from entering city-operated areas. The law was passed by the majority-Democratic council in a 6-3 vote.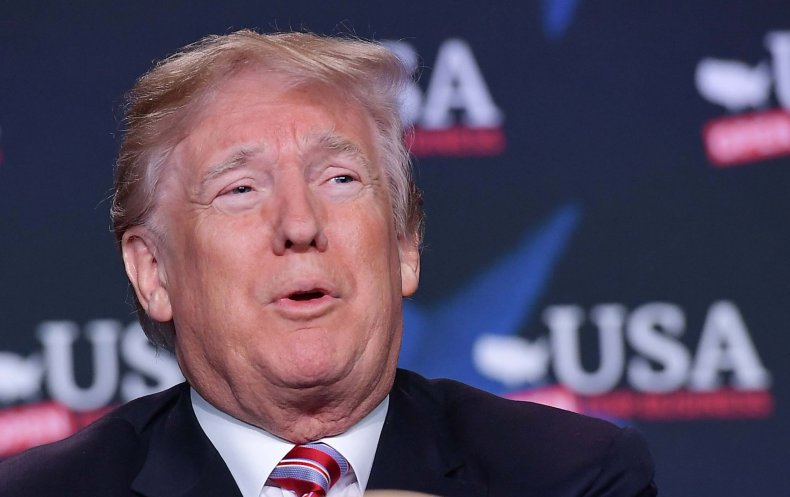 It also included measures that prohibit city workers from documenting any information about people's immigration status.
The measures sought to solidify Albuquerque's status as "immigrant friendly." The city is the largest in New Mexico, where nearly 50 percent of the population is Hispanic or Latino, according to Reuters.
A Pew Research study found New Mexico to be one of the top 10 U.S. states with the highest percentages of immigrants living in the country illegally.
Albuquerque City Council also passed an immigrant-friendly resolution in 2000 that created a city policy for treating all people with respect, regardless of their immigration status. The resolution also sought to ensure that the city's police department would not enforce federal immigration laws.
"We've been working on this for a while," City Councilor Klarissa Peña said, according to the Albuquerque Journal. "Because of some of the circumstances that have been out in the community, we want to provide clarity on the original intent of the resolution."
Related: Mexico border patrol agents step up illegal immigrant arrests
American Civil Liberties Union (ACLU) of New Mexico Staff Attorney Kristen Greer Love applauded the move, saying in a statement, "Albuquerque must stand firmly against the Trump administration's efforts to bully local governments into enforcing federal immigration law.
"The Trump administration's tactics are not only racist, they are also unconstitutional," Greer Love said, adding that the measure "reaffirms and strengthens Albuquerque's status as an immigrant-friendly city and promotes public safety while safeguarding the civil rights, dignity, and safety of all."
The new measures are the latest in a series of blows to the Trump administration's bid to crack down on undocumented immigrants.
A federal judge in Los Angeles also issued a nationwide injunction aimed at preventing the U.S. Department of Justice from forcing police departments to help federal immigration officials in order to receive federal grants.