City Worker Fired 24 Bullets After Teen Refused Sex Act: Police
An Iowa city employee was arrested for shooting multiple times after three teens refused to perform sexual acts on him Monday night, police reported.
Michael Teeples, a water operator for the city of Jefferson, Iowa, was at Henderson Park when he encountered three girls. According to The Jefferson Herald, Teeples allegedly gestured them over and offered one of the juveniles $80 to perform a sex act in exchange, adding that court documents alleged Teeples had been intoxicated at the time.
The Herald reported that when the teens refused, Teeples brought out a black handgun and threatened to shoot their tires if they attempted to leave. Police said he fired at least 20 rounds toward the Raccoon River, but Greene County Sheriff Jack Williams told Newsweek, "He did shoot into the air but did not shoot at them directly."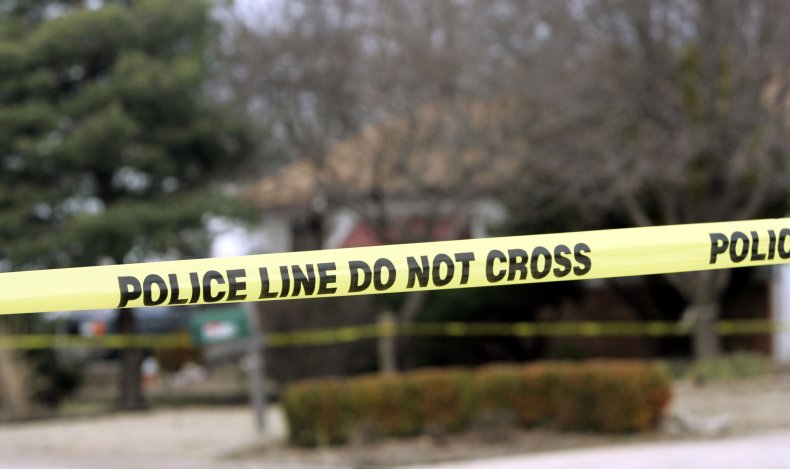 It is reported that Teeples then physically reached inside the car and attempted to grab two of the girls in the front, and then fired several shots near the car before the teens managed to drive away, the Herald said.
Teeples was arrested early Tuesday and is being held on several charges, including assault while displaying a dangerous weapon, intimidation with a dangerous weapon to injure or provoke, false imprisonment, reckless use of a firearm, and prostitution. KCCI reported that his employment with the city was terminated on Tuesday.
Newsweek reached out to the Jefferson City Water Department for further comment.
Also in Iowa, 71-year-old businessman Hershel James Ratliff was sentenced to 30 years in prison on six human trafficking counts and one count of distributing Xanax to a person under the age of 21 in 2021.
Ratliff, the owner of Jimmy's All American Diner in Council Bluffs, was investigated last year after the Iowa Department of Human Services received a tip "about information reported by a fourteen-year-old child that involved inappropriate sexual conversations and advances by Ratliff," the Department of Justice (DOJ) said in December.
The DOJ reported, "Ratliff provided drugs, alcohol, and a place to party for teenagers. Ratliff groomed teenagers and after cultivating a trusting relationship with them, convinced them to engage in various sex acts with him and his friends for money, alcohol, or drugs."
Four of the human trafficking counts Ratliff was charged with involved children; the other two involved adults.
More recently, a man in England was charged with child sexual abuse after complaining for years about living next door to a pedophile over 20 years ago.