Brazilian Prison Gang Steals Millions in Paraguay's 'Robbery of the Century'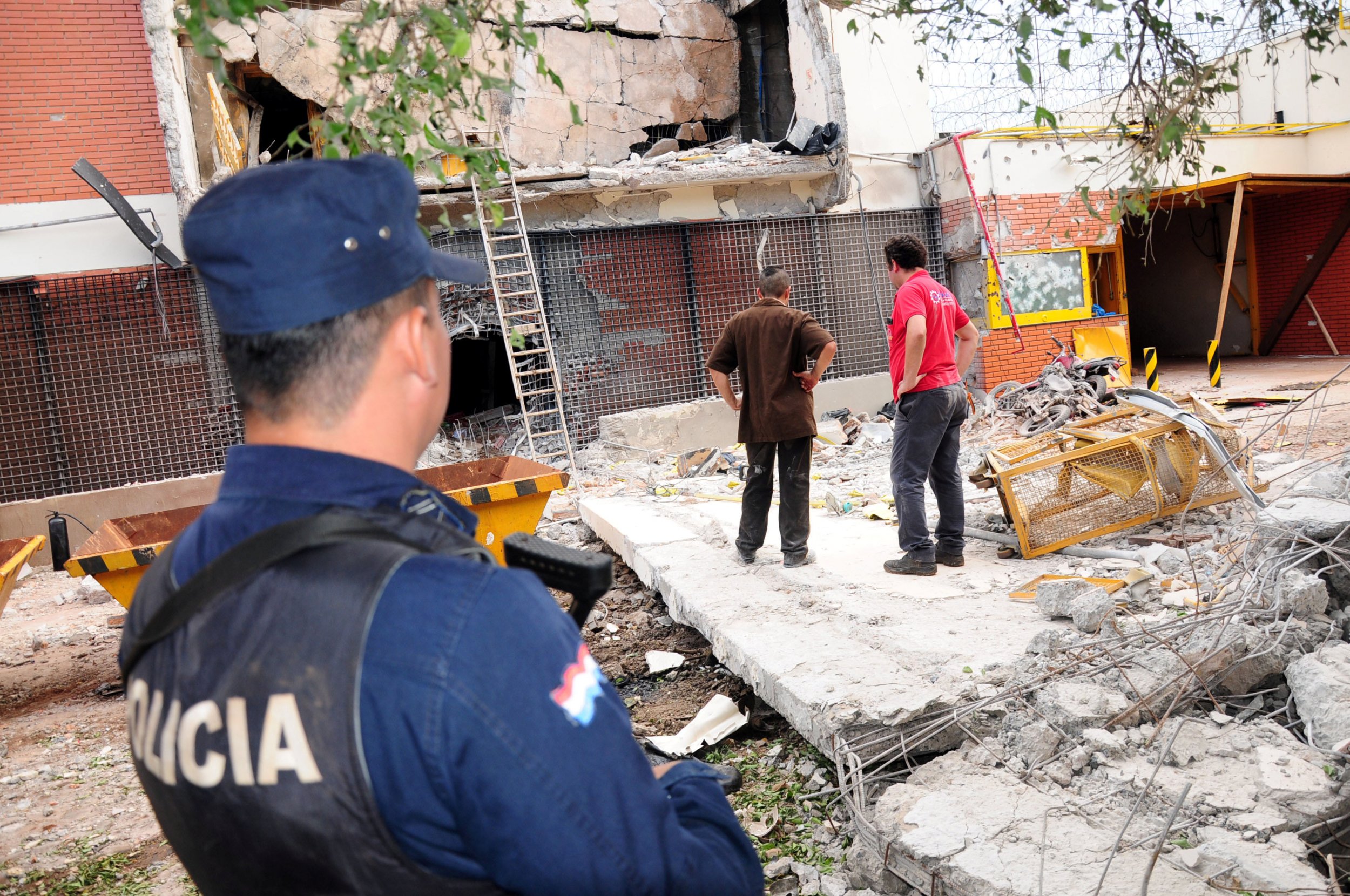 A Brazilian prison gang armed with guns and hand grenades stole millions of dollars from a security vault in Paraguay's second city of Ciudad del Este, officials confirmed Tuesday.
At a press conference April 25, Paraguay's Interior Minister Lorenzo Lezcano said that Brazil's First Capital Command (Primeiro Comando da Capital - PCC), a prison gang formed in the 1990s in Sao Paulo that later became the largest criminal organization in the country.
Officials would not reveal how much was stolen in the heist but they branded it the "robbery of the century" after dozens of heavily-armed criminals launched a three-hour assault on the vault of Prosegur, a firm specializing in the transport of cash, just past midnight on April 24.
The thieves, armed with explosives, hand grenades and guns, injured three civilians, police said in a statement. They also set fire to at least 15 vehicles to create diversions across the city, blocking roads to ensure their escape.The authorities believe the thieves are Brazilian as they were speaking Portuguese.
"The noise rang out around the city like bombs in a war," a witness, Antonio del Puerto, told AFP.
Following the raid, Paraguay's Ministry of Interior published a series of tweets related to an operation against the suspected assailants in Foz do Iguacu in Brazil, just over the border, saying three people were killed and at least four were detained.
In a statement, the ministry said the authorities seized vans, cars, bulletproof jackets, machine guns, heavy ammunition and explosives.
Local media reported that the authorities recovered some of the stolen money after the criminals abandoned it in a clearing in the Brazilian town of Itaipulandia. Paraguayan police have refused to confirm exactly how much money was stolen but have confirmed that the capacity of the vault was $40 million.
Minister Lezcano also announced that a number of officers in Ciudad del Este had been fired for failing to have sufficient information on the gang ahead of the raid. But responding to the dismissals, the head of criminal investigations Arsenio Correa told local media channel ABC Color: "It was impossible fighting with these people, they completely overwhelmed us."