Civil Rights Activist Julian Bond Dies at 75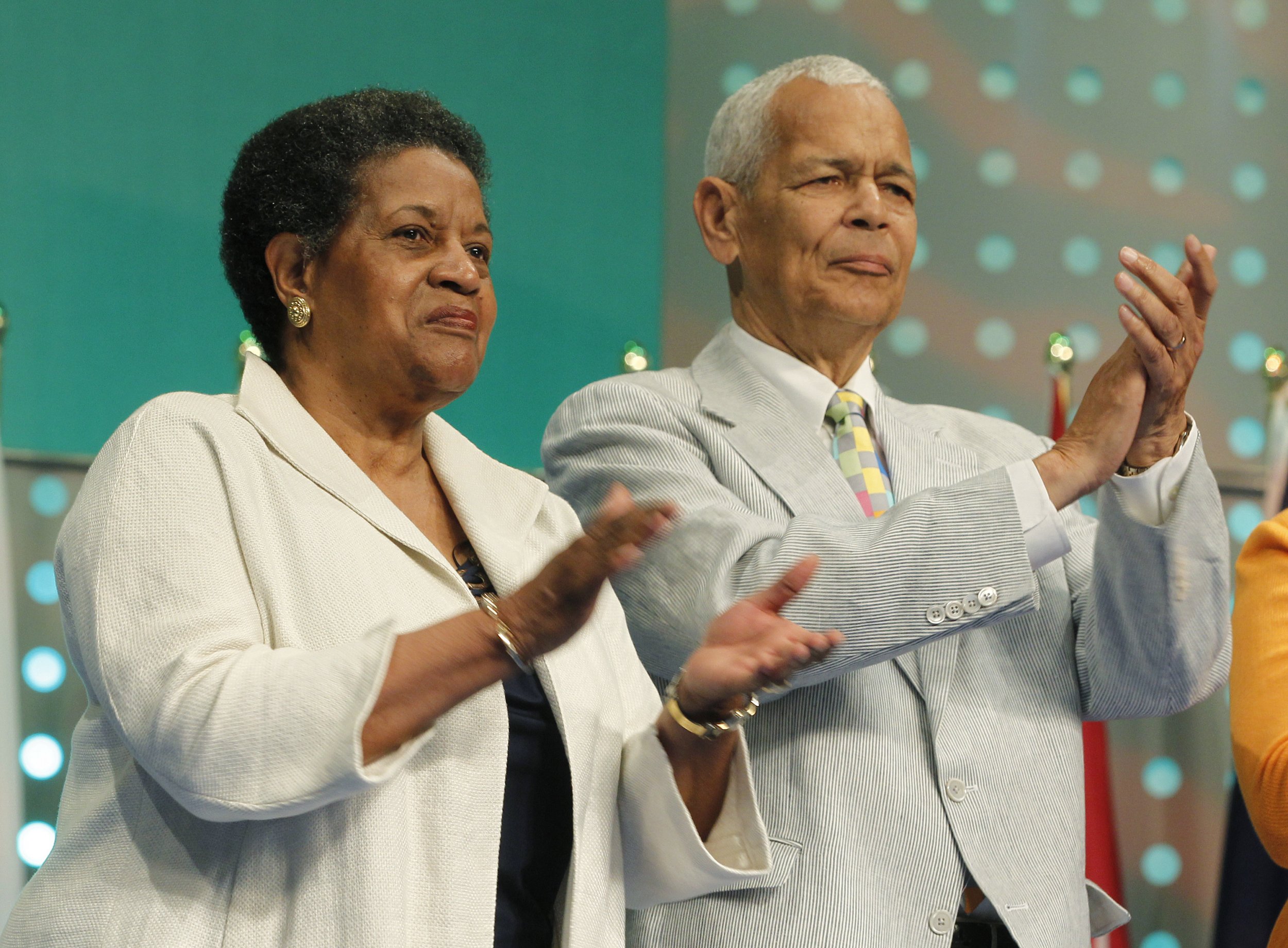 Julian Bond, a fixture of the 1960s civil rights movement and a persistent warrior in the fight for rights, has died at age 75. The Southern Poverty Law Center (SPLC) confirmed the news Sunday in a statement, saying the activist and writer had succumbed to an unspecified illness in Fort Walton Beach, Florida on Saturday night.
In addition to serving as chairman of the NAACP for 10 years, he co-founded the SPLC and served as its first president and for 20 years held a seat in the Georgia legislature, where he helped establish a majority-black congressional district in Atlanta, according to The New York Times.
Horace "Julian" Bond's ambitions started early. While urged by his father—the first African-American president of Lincoln University—to pursue a career in education, Bond was interested in activism as a young man. He help found the Student Nonviolent Coordinating Committee in his early days at Morehouse College, and protested the U.S. role in the Vietnam War.
He dropped out in 1961, to serve as the committee's communications director. Soon, he became a mainstay in the civil rights movement that swept America in the late 1960s and early 1970s, focusing on desegregation and leading campaigns to register black American voters.
In 1965, Bond was elected to the Georgia House of Representatives, but was initially refused his seat because of his stance against the Vietnam War. The Supreme Court ruled in his favor, however, and he was given his seat two years later.
He would return to Morehouse years later to complete a degree in English, and would fulfill his father's wish by later teaching at venerable universities including Harvard, the University of Pennsylvania and Drexel. He was elected as NAACP board chairman in 1998.
President Barack Obama, in a statement released on Sunday, called Bond "a hero and, I'm privileged to say, a friend."
The president added: "Justice and equality was the mission that spanned his life. Julian Bond helped change this country for the better."
Bond is survived by his wife, former SPLC staff attorney Pamela Sue Horowitz, and his five children, Phyllis Jane Bond-McMillan, Jeffrey Alvin Bond, Julia Louise Bond, Horace Mann Bond II and Michael Julian Bond.
"With Julian's passing, the country has lost one of its most passionate and eloquent voices for the cause of justice," said the SPLC in a statement. "He advocated not just for African Americans, but for every group, indeed every person subject to oppression and discrimination, because he recognized the common humanity in us all."
Civil Rights Activist Julian Bond Dies at 75 | U.S.