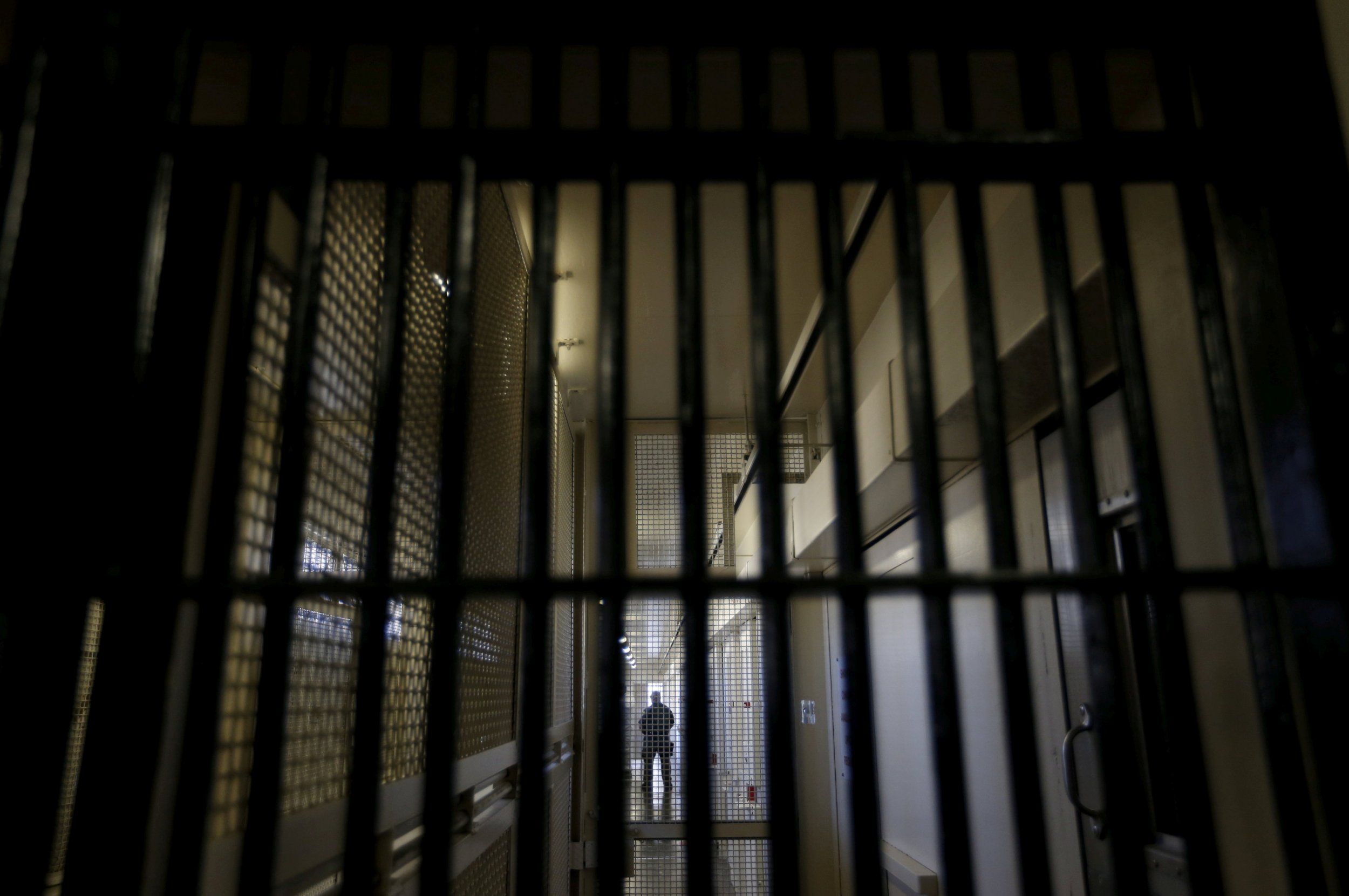 Updated | The New Jersey prison system has barred inmates from reading an award-winning book about racism and mass incarceration, a ban that civil rights lawyers and a former prisoner call unconstitutional and morally wrong.
The book, The New Jim Crow by Michelle Alexander, was not allowed in at least two New Jersey state prisons, according to prison documents obtained by the ACLU of New Jersey and released Monday.
"For any prison in the United States to ban this book is unconstitutional and deeply ironic," said Tess Borden, an ACLU staff attorney who discovered the banned publications through a freedom of information request.
"Worst case scenario, it's an attempt by New Jersey Department of Corrections to keep its black and brown prisoners uninformed about the history of race and mass incarceration that they are living every single day," Borden told Newsweek. She added that New Jersey prisons have the worst racial disparity between black and white inmates in the nation, a 12-1 rate.
There is an ongoing national debate over book banning in prisons, with some inmate advocates and even the American Library Association arguing that excessive censorship wrongly infringes on the prisoner's intellectual freedom.
The New Jim Crow describes how the rebirth of a caste-like system in the U.S. imprisons millions of black people and then blocks them from certain rights, just as Jim Crow laws enforced racial segregation in the Southern U.S. until the 1960s.
Other publications banned in some New Jersey prisons include magazines Wired, Field and Stream and Popular Science.
Borden sent a letter Monday to New Jersey Department of Corrections Commissioner Gary Lanigan asking he remove The New Jim Crow from the list of banned publications.
"In addressing prisoners' First Amendment rights, the U.S. Supreme Court has repeatedly clarified that 'prison walls do not form a barrier separating prison inmates from the protections of the Constitution,'" the letter states.
"Because The New Jim Crow addresses corrections policy and other social and political issues of public concern, it 'occupies the highest rung of the hierarchy of First Amendment values and is entitled to special protection.'"
A former federal prison inmate who had his life sentence commuted by President Barack Obama also bashed the New Jersey policy that banned The New Jim Crow.
"I'm only free today because I read that book," said Jason Hernandez, who read it while in prison's in Oklahoma. He told Newsweek the book awakened in him an understanding of the racism of U.S. mass incarceration and led him to write Obama in 2011.
"When I hear that the book isn't allowed, it blows my mind away," said Hernandez. "That's not right."
The New Jersey Department of Corrections did not immediately comment. But on Monday afternoon, hours after Newsweek and other outlets published stories about the restriction, department spokeswoman Melanie Weiss issued this statement:
"The ban on 'The New Jim Crow,' which had been in effect in certain New Jersey Department of Corrections facilities, has been lifted in all facilities."
She added that the book would be "utilized as a teaching tool in the New Jersey Scholarship and Transformative Education Program, through which NJDOC inmates enroll in college-level courses while incarcerated."
Story was updated to include the New Jersey Corrections Department comment.