Civil Rights Group Challenges New Law Requiring Marking on Sex Offender Passports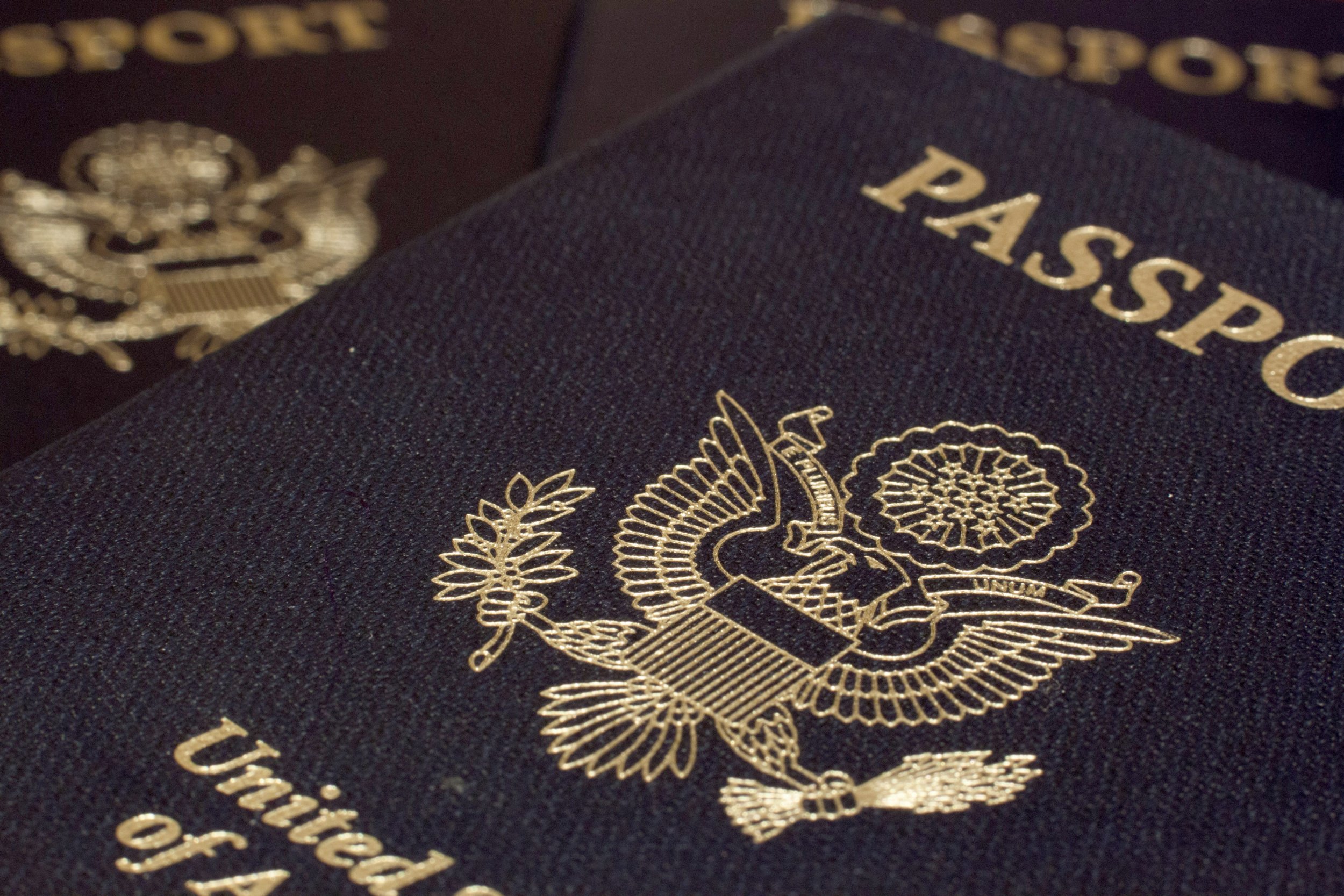 A civil rights group for accused and convicted sex offenders is challenging legislation that President Barack Obama signed into law on Monday, which will require the State Department to affix an identifying marker to registered sex offenders' passports.
International Megan's Law was sponsored by U.S. Rep. Chris Smith, R-New Jersey, and cleared Congress last week. It calls on the State Department to issue passports to "covered sex offenders"—those who have been convicted of a sex offense against a minor—that contain a yet-to-be-determined "unique identifier." The new legislation also gives the department the power to revoke previously issued passports that do not have the identifying markings.
The civil rights group California Reform Sex Offender Laws has filed a lawsuit in U.S. District Court in San Francisco over the federal law. The lawsuit says "a passport symbol that identifies an individual as a registered sex offender could place at significant risk that person as well as others traveling with them, including family members and business colleagues."
The law's intention, Smith said in a floor speech last week, is to "significantly thwart child sexual exploitation in the United States and abroad." Speaking with Newsweek, the congressman said that the passport provision "ensures that law enforcement is informed of offenders who try to evade the law and keep their status secret by simply country-hopping, or not reporting their travel at all."
But the legislation is facing its fair share of criticism, which some are saying is akin to a scarlet letter. In a January opinion piece, Washington Post contributor David Post recalled that the tactic of putting such demarcations on government documents helped Nazis to identify groups, such as Jews, in Germany. "Passports are not merely the necessary implements for international travel," he wrote. "They are a basic badge of citizenship, and they are used for all sorts of identification purposes (opening a bank account, getting a job, getting a driver's license) having nothing to do with international travel."
"There is something truly odious—Scarlet Letter–esque, one might say—about requiring people to bear, for their entire lives, this conspicuous badge of dishonor, whatever their prior crime (for which they have already been duly punished) may have been," Post wrote.
Civil rights attorney Janice Bellucci wondered who is next after sex offenders. "Who is going to have a unique identifier added to their passport next? Is it going to be Muslims? Is it going to be gays?" she rhetorically asked the Marshall Project.
The international bill was named after Megan Kanka, a 7-year-old in Smith's district, who was sexually assaulted and killed in 1994. She is also the namesake of the original, domestic version. Megan's Law was passed first in New Jersey in the year of Kanka's death, and it was later adopted in varying forms in states across the country. The law requires public notice when a sex offender moves into the area.
In addition to the controversial passport markers, the legislation codifies "Operation Angel Watch," an existing Immigration and Customs Enforcement program that notifies international officials when a registered sex offender intend to travel to their countries.
When drafting the legislation, Smith and others pulled from a 2010 Government Accountability Office report, which found that the U.S. issued about 4,500 passports to registered sex offenders in 2008 alone. But the State Department responded to the report, saying that there was no evidence that any of these registered sex offenders had traveled to commit a sex crime.
"The provision is only for those who have already been convicted of a sex crime against a child, and have been deemed dangerous enough to be listed on an existing public sex offender registry," Smith tells Newsweek. His staff points to the group's high re-offending numbers, the accuracy of which has been disputed by some studies. "When the information is no longer public in the U.S., it can be removed from the passport," he said.
As Post points out, the "covered sex offenders" category includes groups whose inclusion on the sex offender registry is considered by many to be controversial, such as "people whose crime involved consensual sexual relations with an underage partner, in many cases when they themselves were teenagers."
Other critics contest the existence of a registry at all. As the Marshall Project notes, "Multiple studies have shown that sex offender registries do not prevent sex crimes and in fact can increase crime, by driving people on the registry away from legal employment, housing and positive social networks."
But Smith, and now Obama, are committed to the legislation.
"International Megan's Law applies the lessons learned from U.S. Megan's Laws to help protect our children from convicted child sex predators in the U.S. and extends those protections to other countries," Smith tells Newsweek, "helping prevent U.S. sex offenders from abusing children abroad."