Jewish Boy, 12, Forced to Kneel Down and Kiss Shoes of Muslim Classmate as Civil Rights Group Says Anti-Semitic Bullying is 'Rapidly Spreading' in Schools
A Jewish boy was coerced into kneeling in front of a Muslim boy and kissing his shoes, with peers threatening to swarm the 12-year-old if he failed to comply. The bullying was filmed and photographed, and then shared on social media.
The children involved were students at Cheltenham Secondary College in Melbourne, Australia. It is an example of the "rapidly spreading" incidence of anti-Semitic bullying in Australian schools, the Anti-Defamation Commission told local newspaper, The Age.
The mother of the victim has since spoken to the parents of the Muslim student, telling journalists they were horrified by what they heard.
"We sat down, his parents, the two boys and myself, around the table and explained the velocity of [the bullying] and what it meant to us as parents as far as building bridges between Jews and Muslims in society and not creating division like that photo does," she told The Age.
However, staff at Cheltenham Secondary College have failed to take disciplinary measures against the initiators of the bullying, his mother said.
When approached, the school apparently denied responsibility, saying the incident took place in a park outside the faculty's grounds—although one of the students involved as an onlooker has since received a suspension for five days.
This suspension was not related to the original incident but followed an assault against the same Jewish student, which left him with a bruised back and injury on his shoulder, his mother told The Age. She has now taken her son out of the school.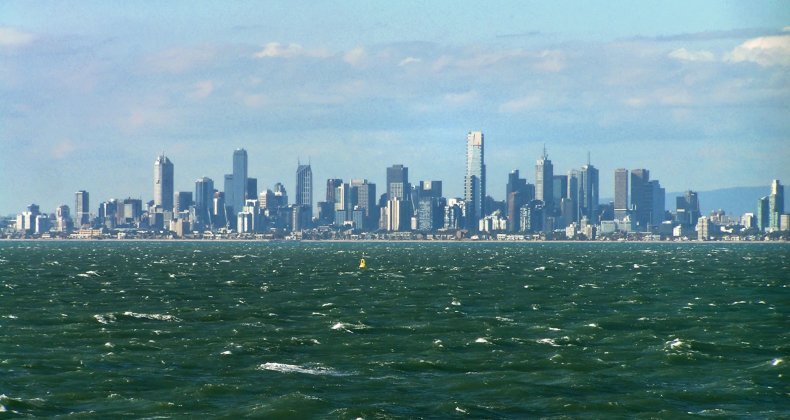 Dvir Abramovich, chairman of the Anti-Defamation Commission, told the paper this incident is an indicative of a wider trend sweeping the city.
"There is mounting evidence that families are forced to take their children out of public schools and to enrol them in Jewish-day schools due to a growing sense of insecurity and fear that their kids will be harmed simply because of who they are," Abramovich explained.
The mother of a five-year-old decided to do just that, saying her son had been repeatedly harassed, insulted and called "a Jewish cockroach" and "you dirty Jew" by classmates.
"I grew up with Holocaust survivors, I used to go to synagogue with my uncle who was a Holocaust survivor and those were the words, literally, he was taunted with when he was five," she told The Age.
The school responded with an apology letter following one such incident, telling the child's mother her son had been laughed at by classmates in the school's toilets and calling the behavior "unacceptable." However, they say they were unable to confirm the attacks were motivated by anti-Semitism. Her son is now being homeschooled.
Newsweek has contacted the Melbourne Education Department and Australian-based civil rights groups for comment.