Fired Civil Rights Investigator Allegedly Made Racist Comments Against Black People
Julia Acosta-Grommon, an investigator for Dayton, Ohio's Human Relations Council, has been let go after accusations that she made racist comments against black people.
The Dayton Daily News received an email from a bartender alleging that he had a charged incident with Acosta-Grommon in August.
Ryan Collins, a bartender at Elsa's Corner Cantina in Sugarcreek Township, said he was serving Acosta-Grommon on August 29. He noticed that she was behaving loudly and inappropriately and made the decision to cut her off, taking away the last drink she was served.
In the email, Collins, who identifies as black, said that he overheard the woman stating she "hated black people" and "hated representing them."
Collins offered to request an Uber for Acosta-Grommon. She then allegedly began to berate him, stating that black people were "unappreciative dogs" and she hoped that he would be contacted by the KKK.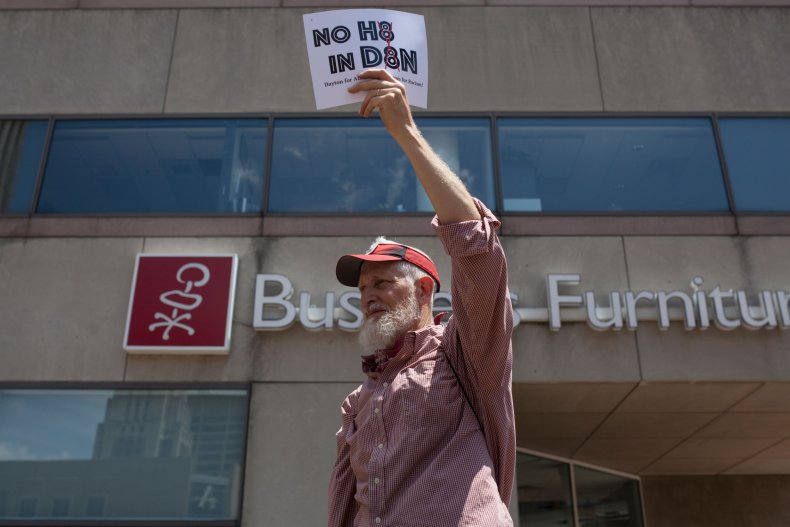 Craig Orzechowski, one of the co-owners of Elsa's, escorted Acosta-Grommon out of the bar.
On September 3, Collins sent a letter to the city of Dayton about the incident.
The city investigated the letter and reviewed video footage to determine the veracity of his claims. They also interviewed Elsa's management and staff, and determined that Collins' account was accurate.
According to local news outlet WHIO, Acosta-Grommon's personnel file contained a memo about the incident, in which she admitted to having been escorted from the bar but denied any knowledge of any racial statements.
Acosta-Grommon was initially placed on probation at the Human Relations Council, but was let go before the end of the six-month probation period.
Acosta-Grommon started work at the Human Relations Council in April. She had previously been the director of Wright State University's office of Latinx, Asian and Native American Affairs.
She was recommended by Dayton city manager Shelley Dickstein. Dickstein faced some backlash at the beginning of October after Dayton Public Schools hired her husband, Gary Dickstein, for its newly created business manager position, according to the Dayton Daily News.
The Human Relations Council has been dogged by scandal itself, with Dayton247Now reporting that the organization's business and technical assistant administrator, RoShawn Winburn, was arrested in April on charges of taking bribes in exchange for confidential information. This was part of an ongoing corruption investigation in Dayton that also resulted in charges against a former Dayton City Commissioner and a former Ohio State Representative.
Correction: This story previously stated that Shelley Dickstein hired her husband as business manager for Dayton Public Schools. That is incorrect.