The Civilian Climate Corps is a Trojan Horse for the Radical Left | Opinion
It's not new that Democrats pitch ideas using deceptive words and concepts. The Civilian Climate Corps (CCC) is only their latest example of a sweeping, radical proposal packaged as a well-meaning aspiration.
The CCC is the work of a small self-anointed group of radical Democrats. It's alarming that climate extremists like Representative Alexandria Ocasio-Cortez and Senator Ed Markey have found mainstream support among power-hungry, big-government Democrats. They are now arguing that we need to raise a domestic army of so-called activists to combat historic injustice and to save humanity from climate collapse. Of course, none of this needs to pass any logical evaluation or scientific scrutiny.
Though the Civilian Climate Corps for Jobs and Justice Act has largely flown under the mainstream media's radar, there is no doubt that it would have far-reaching consequences for generations—especially if passed in the upcoming reconciliation package. As outlined in the American Accountability Foundation's new report, the provisions of this legislation would likely ensure that the progressive Left will drive policy in American life for generations.
This legislation reaches far beyond the confines of climate policy. It would act as a Trojan Horse to fund the Left's radical activist activity, conducted in the name of "justice." When radical Democrats use the word "justice"—as in "economic justice" or, as the bill lays out, "environmental justice"—the word's meaning is contorted beyond recognition.
So, what kind of so-called justice do these radical Democrats believe in?
Specifically, the CCC bill empowers liberal community groups and labor unions to implement their preferred agendas. Their goals include, but are not limited to, banning all new fossil fuel and extractive energy projects, closing large scale "factory farming," decarbonizing the economy, and banning genetically modified foods and bottled water. This would be catastrophic for our nation's energy sector and agriculture industry.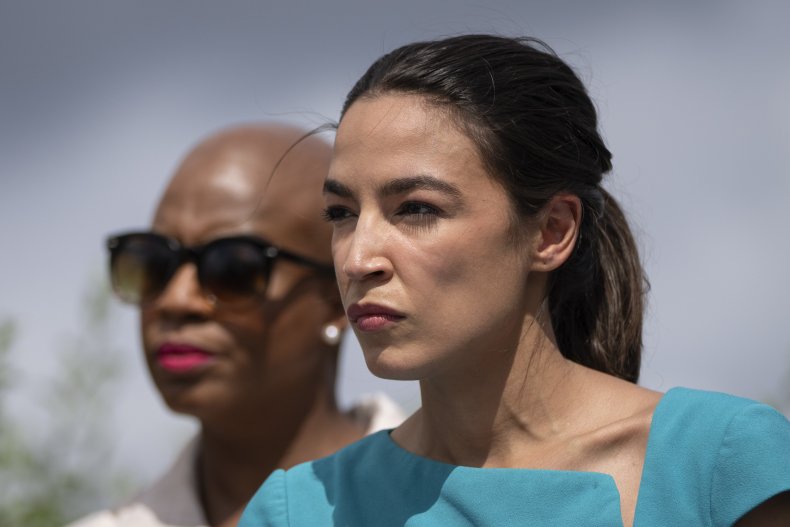 Looking at the numbers, it is clear our country cannot afford this socialist wishlist. In the August jobs report alone, we nearly doubled the jobs deficit, coming in more than 450,000 jobs short of expectations. More than 8 million Americans remain unemployed despite the 10 million jobs available. The government's record levels of spending have given way to inflation with prices going up for every single American family and shortages affecting nearly every industry.
Now we are expected to trust the federal government with a high-risk gamble to replace major economic sectors? With these proposals coming from self-proclaimed socialists, I wouldn't bet the farm on it.
This is not the first time radicals in Washington have attempted a federal takeover of our economic system. In fact, the Civilian Climate Corps would be a revitalization of the Civilian Conservation Corps, which was part of Franklin Roosevelt's New Deal in the 1930s. Just as that program had originally intended, this new CCC would force reliance on a massively expanded federal government. Yet another wasteful federal program that is out of step with the economy and unable to produce any meaningful results.
For some more modern examples, we can look to previous proposals like the Green New Deal, student loan forgiveness or Medicare for All. All of these policies are designed to take choices away from Americans and make the federal government the main decision maker. At this point, the motivation seems to be disdain for American individuality and opportunity, or an abnormal and unsettling drive for federal control of every aspect of American life.
Just imagine how our global adversaries will cheer this bold new effort. Our country became the economic success story of the world due to free enterprise and our entrepreneurial spirit—but is now flirting with central planning. America gets weaker and our economic competitors will continue to cheat their way around the restrictive climate compliance measures.
As citizens, we must come together and reject these proposals wholesale, opting instead for policies that reinforce our principles of self-reliance and economic freedom. Our workforce needs to go back to work, our businesses need to be supported and our consumers need to be encouraged. Free enterprise policies will pave the way back to the economic growth we all previously enjoyed and protect not only our economic opportunity, but also our social rights and sense of liberty.
Ken Cuccinelli served as the acting deputy secretary of the Department of Homeland Security from 2019 to 2021.
The views expressed in this article are the writer's own.