'Civilization Is in Crisis': Experts Create Diet to Protect Our Health and Planet
An international team of experts has warned we must drastically change how we produce and eat food in order to successfully feed a global population expected to hit 10 billion by 2050.
Recommendations made by 37 experts from 16 countries who worked for two years on the commission published in The Lancet journal include halving our consumption of red meat and sugar. At the same time, the amount of fruits, vegetables, legumes and nuts we eat would have to double.
Read more: Food allergies: One in five people think they have one, but only one in 10 actually do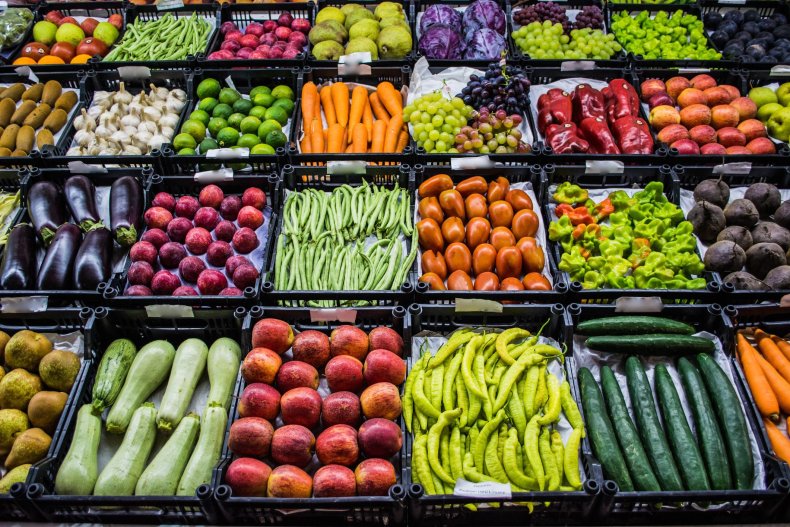 Our current eating habits, which have dominated the past five decades, have created a startling paradox where around 1 billion people go hungry, but about 2 billion people are overeating, the authors of the EAT–Lancet Commission stated.
The ideal diet, for both health and the environment, would see the average person eat around 500g of fruits and vegetables, with 35 percent of their calories coming from tubers, whole grains, and protein plant sources. Around 14g of red meat per day and no more than 28g is recommended. The team believes around 11 million avoidable deaths could be prevented annually if this diet was adopted worldwide.
This would also cut down on agricultural practices which contribute to preventable climate change, biodiversity, and pollution.
In an editorial published alongside the paper, The Lancet editors Tamara Lucas and Richard Horton argued: "Civilization is in crisis."
"We can no longer feed our population a healthy diet while balancing planetary resources. For the first time in 200,000 years of human history, we are severely out of synchronization with the planet and nature," they wrote.
"This crisis is accelerating, stretching Earth to its limits, and threatening human and other species' sustained existence. The publication now of Food in the Anthropocene: the EAT–Lancet Commission on healthy diets from sustainable food systems1 could be neither more timely nor more urgent."
Dr. Sonja Vermeulen, a co-author of the commission of The Hoffmann Centre for Sustainable Resource Economy at Chatham House, told Newsweek: "This is the first scientifically independent effort to define, to the best of current knowledge, a healthy diet for everyone that also keeps us within planetary boundaries for our environment."
She said she was surprised to find it would be "technically feasible to feed every single person on the planet a healthy and tasty diet in 2050 without threatening our planetary life support systems" if the diet was followed.
"That's fantastic—though challenging from a political perspective. Second that this diet can be very varied and appealing—no need for deprivation," she said.
Vermeulen acknowledged that "people eat differently everywhere" and the team "went to much effort to recognize regional and cultural differences, so there's a lot of flexibility in the diet."
She hopes governments can use the commission as their basis for national dietary guidelines that benefit both the environment and our health. Businesses can meanwhile use the information to shape the meals and food products they offer, Vermeulen argued.
Dave Reay, Professor of Carbon Management at the University of Edinburgh, U.K., who was not involved in the study, told Newsweek it "represents a huge undertaking by a large number of top experts from around the world. It sets out just how big a problem what we eat can be, both for own health and that of the planet."
The finding that changing our diets could save over 11 million lives each year worldwide "should serve as a clarion call for politicians and policymakers to take immediate action," he said.
While he praised the report for stressing there is no "average" diet that suits everyone, he argued more information is needed on "what we'll all do next."
"The study makes clear that we need to reduce the amounts of meat we eat, mend the broken food systems that currently leave almost a billion people hungry, and tackle the global embarrassment that is food wastage. If the transition to more sustainable diets can be made quickly then the benefits are huge," he commented.
"If not, then our food consumption will become an ever more powerful driver of climate change, pollution and biodiversity loss in the coming decades."
Professor Reay continued that cutting meat intake and slashing food waste are some of the biggest steps the average person can take to protecting their health and the environment.