'Claim to Fame': Logan Teases Duet With Cousin Jason Aldean and TV Future
Claim to Fame finalist Logan Crosby has revealed his hopes to duet with his cousin Jason Aldean following his successful run on the reality show.
Logan came in second place during the grand finale of the hit ABC series, which aired on September 6, while Keke Palmer's sister Loreal was crowned the winner.
Throughout the series, cast members such as Pepper, Lark and Kai were seen taking part in games and challenges to try and uncover their co-stars' famous relatives—while attempting to keep their own a secret—in the hopes of taking home the $100,000 prize.
Now that his celebrity connection has been revealed and Claim to Fame is over, Logan has spoken to Newsweek about his time on the show and his plans for the future.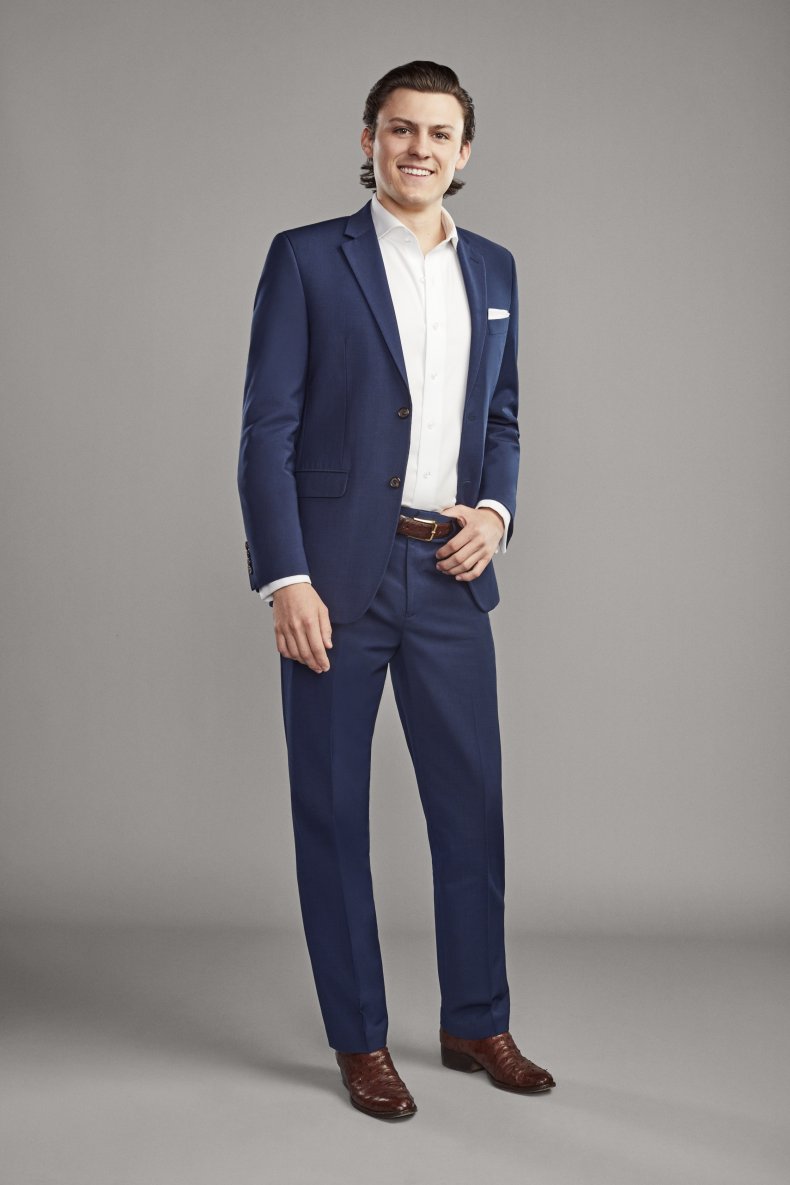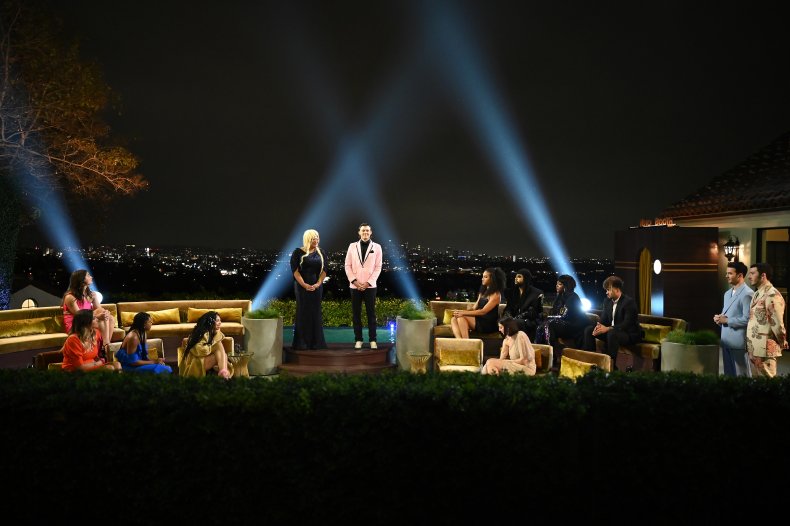 Like his cousin, Logan is a country music singer. The aspiring musician boasts over 107,000 followers on his TikTok page, where he shares funny videos and clips of his music, but he is also keen to pursue a career in TV.
Logan told Newsweek: "I'd love to be back on a TV screen very soon! I'm obviously a country music artist so I'm working on music, but I've made it known to my team that I want to continue to do TV and film, and they are super supportive of me in that so we will see!"
"Being in a movie is a dream of mine," he added.
Logan was also full of praise for his cousin, who recently made headlines when his publicity firm confirmed it would no longer be working with the star.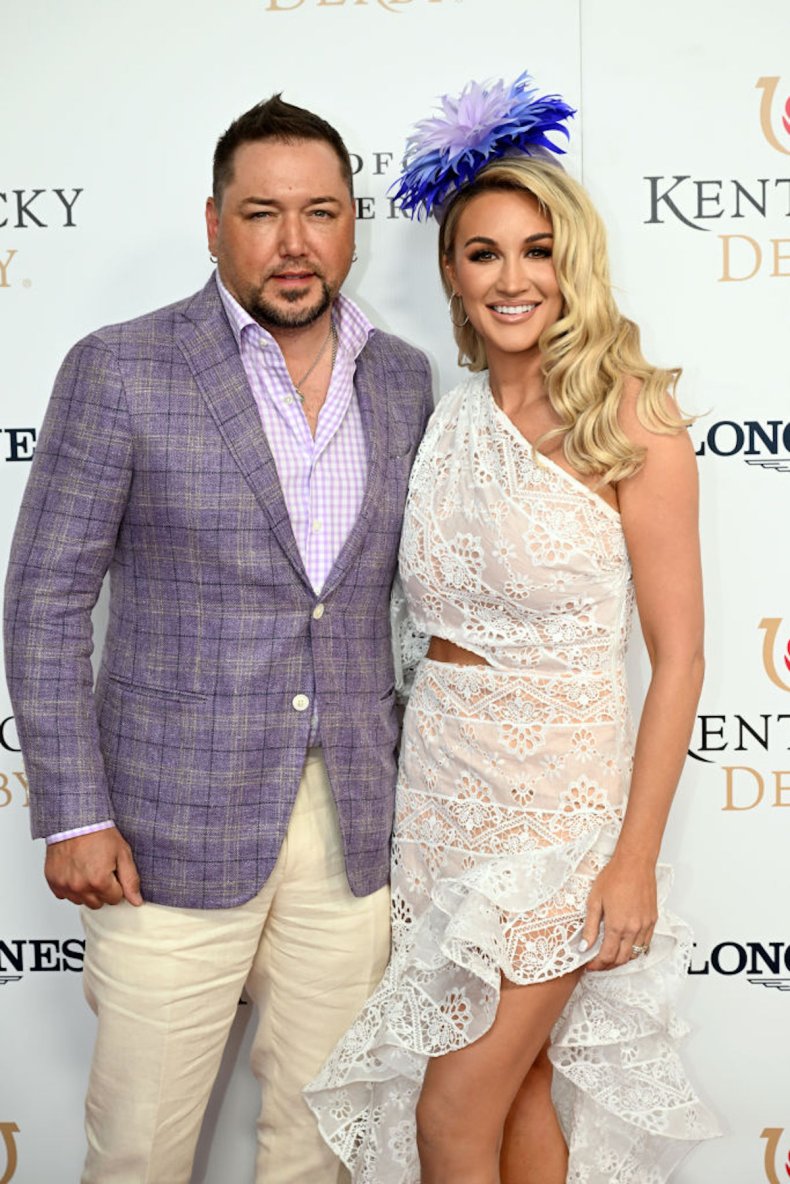 Nashville-based PR firm The GreenRoom verified the news after the singer's wife, Brittany Aldean, made comments that some people interpreted as transphobic.
Revealing his hopes of a collaboration with the Trouble With a Heartbreak star, Logan said: "My first memory of country music was going with my mom to the Milledgeville, Georgia K-Mart and buying a DVD Jason Aldean music video. He's truly one of the best to do it and it would be a dream to do something with Jason!"
Reminiscing about his famous relative's reaction to his casting on Claim to Fame, Logan says his cousin told him: "Oh yes, you need to do that."
"He was very excited that I was asked to go on the show and he wished me lots of luck right before we went out to film!" he said.
Logan went on to describe his time living with his Claim to Fame co-stars as "one big sleepover," sharing that he and his co-finalist Loreal would "usually get up early and drink coffee together and shoot the bull."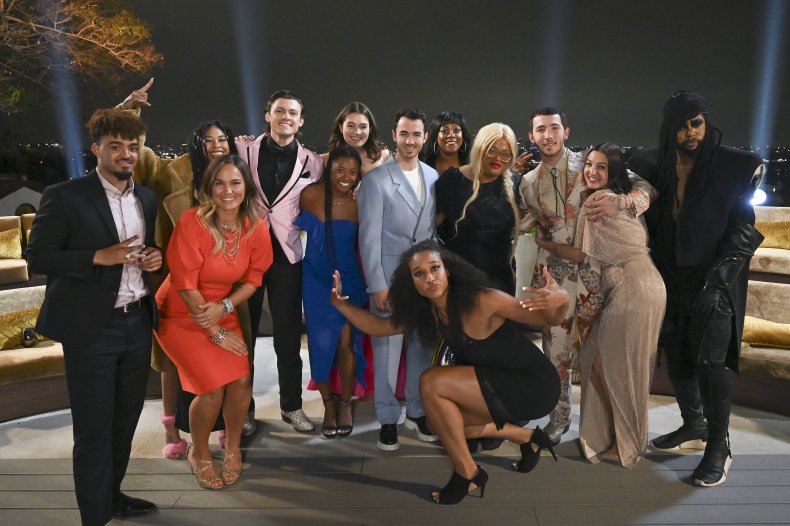 As far as his game plan, Logan says he "honestly didn't have a strategy."
"I know that sounds crazy but I went into the house and I thought to myself, 'I'm not lying about anything here. I'm a country artist, I'm related to a country artist,'" Logan explained.
He continued: "My relative has had a really good past few years ... I just felt like I was going to get figured out very quickly. So, my strategy was to go into the house, and be myself. The fact that I got all the way to the finale blew my mind."
Claim to Fame fans are keen for the show to return for a Season 2 but a representative for the show has told Newsweek that nothing has yet been confirmed.
Season 1 of Claim to Fame is available to stream on Hulu