Claire McCaskill Says Family's New July 4 Tradition Will Be Watching Capitol Riot Video
Claire McCaskill and her family are starting a new Fourth of July ritual: watching a video of the U.S. Capitol insurrection on January 6.
"We're going to start a new family tradition in my family. On the Fourth of July and every Fourth of July going forward, we're going to watch that video The New York Times put together of January 6," McCaskill said Friday during an appearance on MSNBC's Morning Joe.
McCaskill served as a two-term senator from Missouri before being defeated by Republican Josh Hawley in 2018. A year later, she became a political analyst for NBC and MSNBC.
Earlier this week, the Times released a 40-minute video titled "Day of Rage" detailing the violent events in Washington, D.C. The video includes clips many of the rioters posted themselves to social media the afternoon of January 6, as well as police body-camera footage and radio communications from law enforcement.
The video is a result of a six-month investigation by the Times, which said it gained "critical insights into the character and motivation of rioters by experiencing the events of the day often through their own words and video recordings."
"Our reconstruction shows the Capitol riot for what it was—a violent assault, encouraged by the president, on a seat of democracy that he vowed to protect," Malachy Browne, a senior producer for the Times' visual investigations team, said in the documentary.
The Times learned that rioters were able to breach and enter the U.S. Capitol at eight different locations. Law enforcement, the news organization found, was outnumbered and in some cases allowed rioters to walk right into the building.
The news organization found that law enforcement was able to take back control of several areas of the Capitol in less than one hour after they received back up from Metropolitan Police, Virginia State Police and other agencies.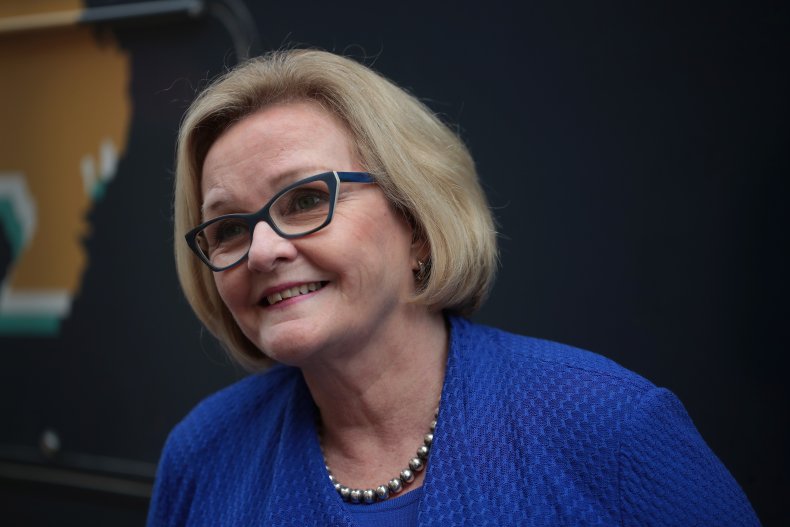 McCaskill was mocked by some users on social media for saying her family's new Fourth of July tradition will be watching the documentary.
Chris Stigall, a conservative talk radio personality, replied to her comment by writing on Twitter: "I'm starting a new family tradition watching Missouri election returns of November 6th, 2018 when @HawleyMO sent you packing."
Journalist Glenn Greenwald tweeted: "I mean I found the Q Shaman's unexpected ascension to the Senate presidency and his brief but glorious reign as inspiring as anyone—a Mr. Smith Goes to Washington for the 21st Century, if you will—but this seems a bit excessive."