Claire Wineland, the Inspirational Social Media Star Who Defied Cystic Fibrosis, Dies Just Days After Lung Transplant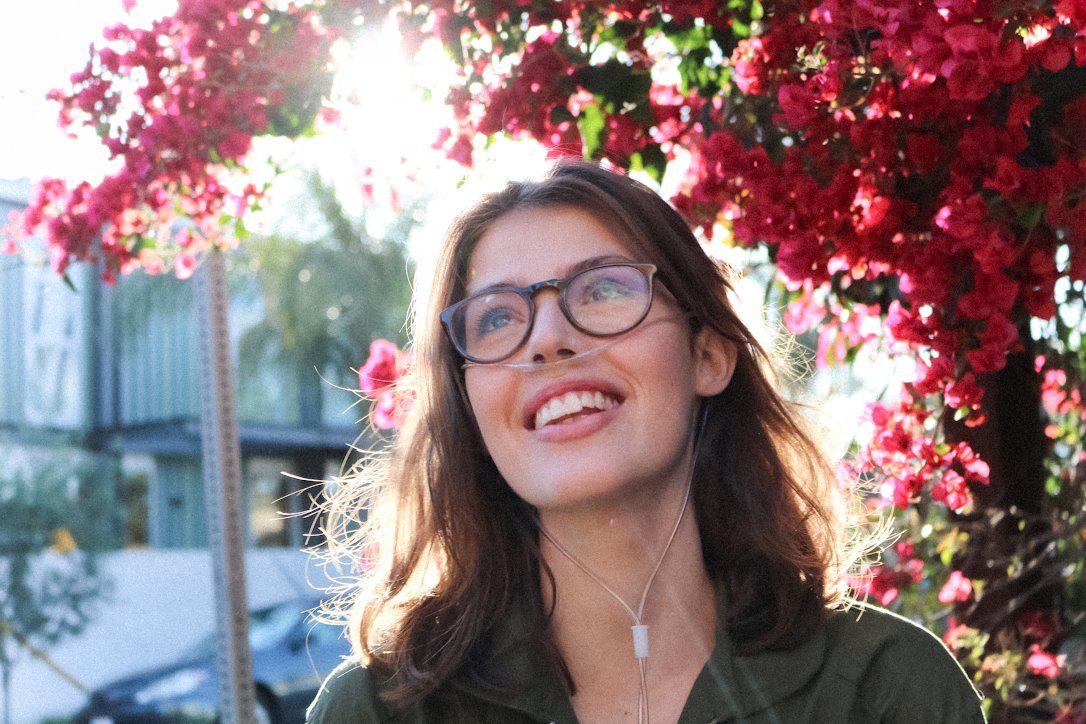 Claire Wineland, the 21-year-old social media star and cystic fibrosis sufferer, has died just days after receiving a long-awaited lung transplant, CNN has reported.
Wineland became famous through her videos, which she used to educate people on her realities of her condition and document what it is like to live with a chronic illness. She underwent a successful nine-hour double-lung transplant on August 26, but suffered a major stroke soon afterward.
Citing the United Network for Organ Sharing, CNN said the chance of such a stroke between operation and discharge is less than 3 percent. Wineland was put into a medically-induced coma but never woke up. Given the severity of the stroke and instructions written by Wineland before the surgery, her family decided to end treatment.
In a Facebook post, the Claire's Place Foundation announced Wineland's death. "Our inspirational founder passed away. She was not in any pain and the medical staff said it was the most peaceful passing they had ever witnessed," the statement read.
Wineland became a figure of great inspiration for her frank but positive thoughts on life and death. As part of a series of TEDx talks, she said, "Life isn't just about being happy... It's about what you're making of your life and whether you can find a deep pride in who you are and what you've given."
In another video, she told subscribers, "Death is Inevitable. Living a life we can be proud of is something we can control." The YouTube channel she started grew to more than 250,000 followers.
Though her illness forced Wineland to leave YouTube in 2017, she continued her advocacy on Twitter and Instagram. She spoke out against discrimination of disabled people, arguing in March: "I've struggled more with guys, depression drugs, family and career than I ever have with my illness. I'm not an innocent and I'm not a child."
Before she went in for her double transplant operation, Wineland wrote of the importance of organ donation. "I'm grateful for the doctors that'll be scooping out these lungs and giving me some more life to work with. I'm grateful for the chance to keep being a person," she said.
According to the Cystic Fibrosis Foundation, around 70,000 people worldwide suffer from the genetic disease, which causes the lungs to produce too much mucus, blocking the airways and causing infections in the lungs.
Wineland's organs were made available for help others. Her right kidney was transplanted into a 44-year-old woman in San Diego and her left kidney to a 55-year-old man in northern California, her mother told CNN.
Ahead of the operation, Wineland set up a GoFundMe page to help her family cover the costs of the transplant and support her recovery, with an original goal of $225,000. Following her death, Wineland's mother posted an update on the page offering refunds to those who had donated. However, well-wishers are still sending money, and as of Tuesday, more than 8,900 people had contributed, with the fund now topping $266,000.
One of Wineland's most famous videos featured her slipping out of hospital to attend a rally for Senator Bernie Sanders, who was then then fighting for the Democratic nomination for the 2016 presidential race. Wineland then met the senator backstage after the rally.
Sanders posted a message to Twitter calling Wineland "an inspiration" who "brought joy to many." He added, "You'll be missed deeply."
In one of her last videos, Wineland let her usually cheery demeanor slip to discuss her fears around the upcoming surgery. "I didn't realize how much I didn't expect to live this long," she said. "I didn't expect to have a chance." Before signing off, she told viewers, "Go enjoy your life… Go enjoy it, because there are people fighting like hell for it."
Her family now plan to continue the Claire's Place Foundation, to help financially support others affected by the lifelong disease and their families.
Claire Wineland, the Inspirational Social Media Star Who Defied Cystic Fibrosis, Dies Just Days After Lung Transplant | U.S.