Clapping Breaks Out as Venezuela Is Elected to U.N. Council Despite Alleged Human Rights Violations
In the General Assembly on Thursday morning, member states voted to fill 14 seats on the U.N.'s Human Rights Council, with Venezuela included despite allegations of serious human rights violations in the country.
During the announcement of the votes, the president of the General Assembly was interrupted by clapping as some countries celebrated the controversial election. Venezuela beat out Costa Rica in its region by nine votes.
In the days running up to the election, high-profile organization such as Human Rights Watch campaigned strongly against Venezuela's selection, hosting events and using the hashtag #DefeatVenezuela on social media.
This was due to U.N. investigations alleging serious human rights violations under the President Nicolás Maduro. In September 2019, the Human Rights Council (the same body that Venezuela will serve on as of January 1, 2020) voted to launch a fact-finding mission to investigate extrajudicial killings and torture, among other violations, in the country. Human rights activists are concerned that Venezuela's presence on the council will impede the investigation.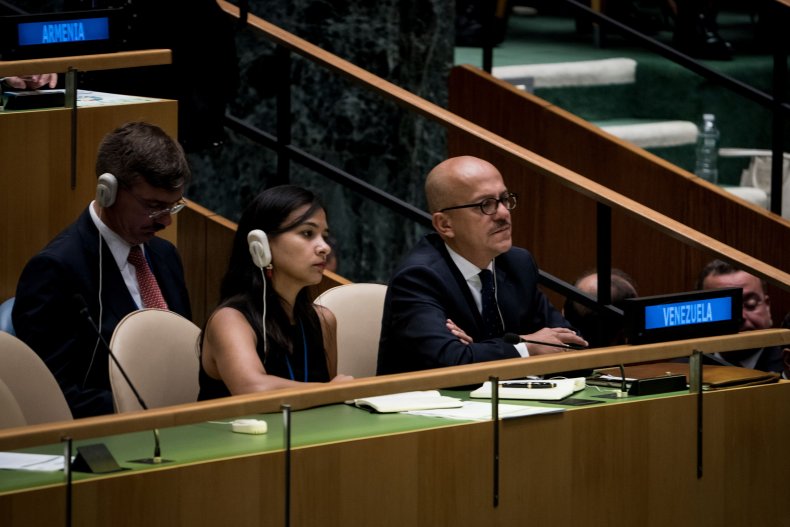 Shortly after the election, Human Rights Watch released a statement saying that "Venezuela's undeserved and narrow election to the UN Human Rights Council is a slap in the face to the country's countless victims who've been tortured and murdered by government forces, as well as the millions who have fled largely because of a humanitarian emergency the government unleashed.
"Even with Venezuela at the table, Council members should continue to scrutinize the abuses of the Maduro government and hold those responsible to account. The UN General Assembly should recognize that electing serial rights abusers like Venezuela betrays the fundamental principles it set out when it created the Human Rights Council," the statement said.
Though Venezuela was the center of discussion in the weeks running up to the vote, organizations pointed out that it was not the only elected nation with a questionable track record.
UN Watch took to Twitter minutes after the election to point out that Mauritania, Libya and Sudan were all elected to the council by larger margins than Venezuela's, despite allegations of human rights abuses in those nations.
Though Venezuela had competition for the council seat, others did not. Human Rights Council members are elected by region, and a limited number of seats are available. Three countries were nominated for the two available seats in Latin American and the Caribbean, but only four African countries were nominated for the four seats available.
Venezuela joins other members on the council, such as Cuba, Saudi Arabia and the Philippines, that have been accused of serious human rights violations.