Clare Crawley Is No Longer Bachelor Nation's Bachelorette, According to Unhappy Viewers
Bachelorette viewers are moving on from Clare Crawley, even if she's still technically handing out the roses. The Bachelorette apparently lost viewers' attention on Tuesday night when Crawley's storyline continued to focus mainly on her immediate attraction to Dale Moss.
Crawley's voiceovers and actions played into the storyline that's been pushed since the start of the season. Spoilers claim Crawley and Moss will eventually leave the show together and abandon all remaining suitors...and Twitter users are ready to see it happen, many exclaiming they can't take any more of the Moss/Crawley love story.
During Tuesday night's episode, Crawley spent parts of the first group date enveloped in public displays of affection with Moss. Viewers erupted with criticism, and digital cringing, after a portion of the date in which Crawley and the men were forced to act out the "physical touch" love language. While this was light touching for most, Crawley and Moss had a steamy moment in front of all of the other men. Naturally, the cast seemed entirely uncomfortable, as did viewers at home who thought the moment was even a bit much for a dating reality show.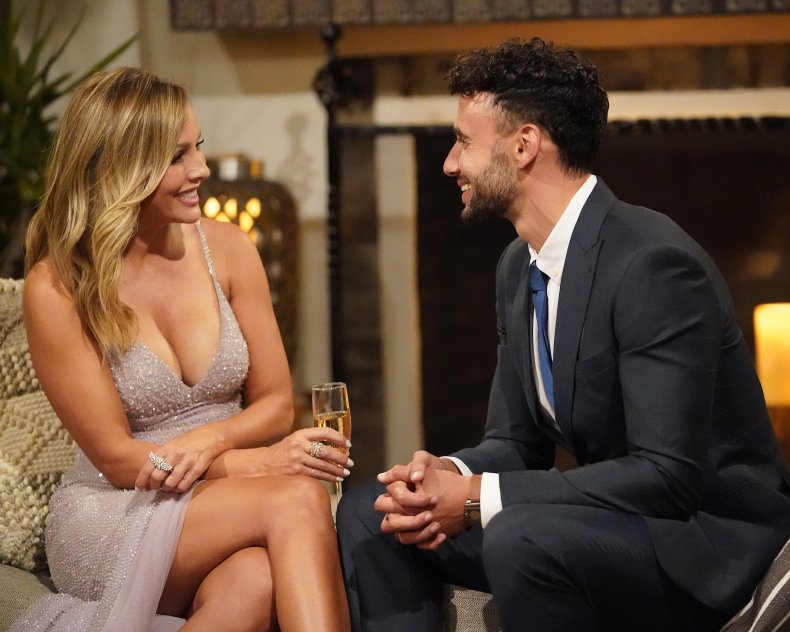 Past that, it appeared many of the viewers' complaints revolved around Crawley's inability to focus on anyone or anything, but Moss. Even while talking with other men, voiceovers of the Bachelorette revealed she was still keeping her mind on Moss. This could be a decision by editing, and not Crawley's true feelings. But after Crawley revealed Moss may be her husband, just seconds after meeting him, no assumptions about her infatuation with Moss seemed unrealistic.
So, in the name of exhaustion watching the show, or plain awkwardness, Bachelorette viewers declared they're moving on from Crawley by pointing out the uncomfortable moments and questioning when Tayshia Adams will be appearing to replace Crawley.
That being said, there are some viewers who appreciate Crawley's honesty and decision to follow her heart. A handful of tweets praised Crawley for being blunt, even when it's not loved by all.
Spoilers from Reality Steve claim Crawley has fourteen men to send home, in total, before she leaves the show. Seven of those were eliminated on the premiere episode October 13. Crawley is expected to stick around for two more rose ceremonies after the initial cocktail party.
Then, it appears Adams will start handing the roses out. The Bachelorette has teased the idea of a Bachelorette switch mid-season, though they have yet to formally associate Adams with Season 16. Photos of the woman, who first appeared on Colton Underwood's season of The Bachelor, were revealed by Reality Steve during filming, though.