Clare and Dale Aren't the Only Controversial 'Bachelor' Couple Reunited This Week
Bachelorette fans have probably heard: Clare Crawley and Dale Moss might be back together. Just a few weeks ago, the couple had a public split when Moss issued a statement revealing their breakup on Instagram.
On Wednesday, however, the Bachelorette pair were spotted on a walk together in Venice, Florida. Not only were they smiling, as captured on video by a bystander, at one point they even appeared to hold hands.
Bachelor Nation has lots of thoughts about Clare and Dale potentially reuniting. While we don't yet know the full story—neither has shared details about their time together—we know they're not the only couple from the Bachelor world that's decided to spend some post-breakup time together around Valentine's Day this year.
Peter Weber and Kelley Flanagan have been spotted together, too, starting on Super Bowl Sunday. The pair were seen dancing together at a giant party in Tampa, Florida, after the game (yes, they received heavy backlash for their party time during COVID), and appeared to continue their rendezvous in New York.
On Tuesday, Kelley revealed she was apartment hunting in New York City, where Peter lives. Instagram users compared the two Bachelor stars Instagram posts to reveal they were at the same restaurant on Tuesday.
In a Zoom interview with Us Weekly, before the New York outing, Weber revealed where they stand. "I'd not seen her since…for a couple of months actually, since things ended," he said. "But I did see her and it was a good meeting, for sure. We are on good terms, I will tell you guys that."
Bachelor Nation isn't afraid to step on the happiness of either couple. It's safe to say, most fans want both couples to stop in their tracks and break up again.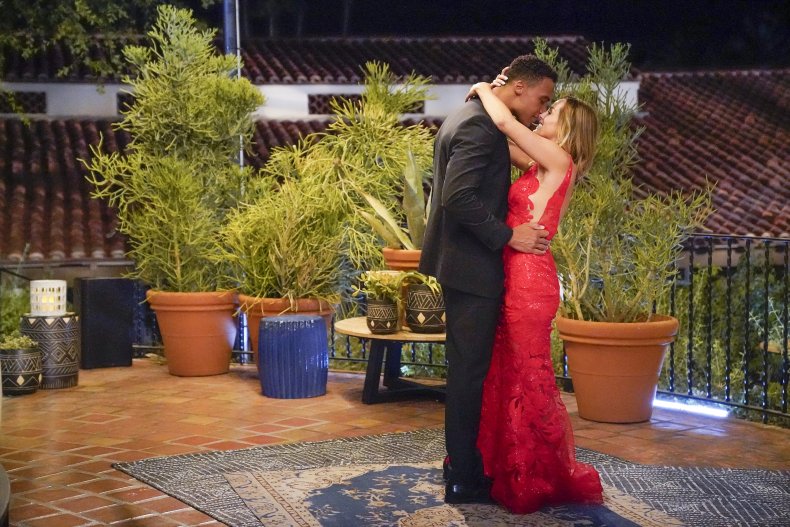 After Clare and Dale's video surfaced online Tuesday via Reality Steve, Twitter exploded with eye rolls from avid Bachelorette viewers. The same sort of reaction met Peter and Kelley when they were spotted together post–Super Bowl.
A handful of additional tweets questioned if both couples reuniting could be part of a PR stunt on ABC's behalf. Host Chris Harrison just temporarily stepped down from his role as host after he was accused of defending racist behavior on behalf of Bachelor contestant Rachael Kirkconnell.
Some commenters alleged the big-name couples may have stepped out together just to take some attention from the franchise's recent racial shortcomings (which you can read about here.) Of course, there's nothing to prove this as yet, and it seems unlikely both ex-couples would travel to different states just to get a photo-op.
For now, the list of questions will only grow until one or both of the couples formally addresses the time they've spent together post-breakup.