Remembering Reporter Clare Hollingworth, Who Broke the News of World War II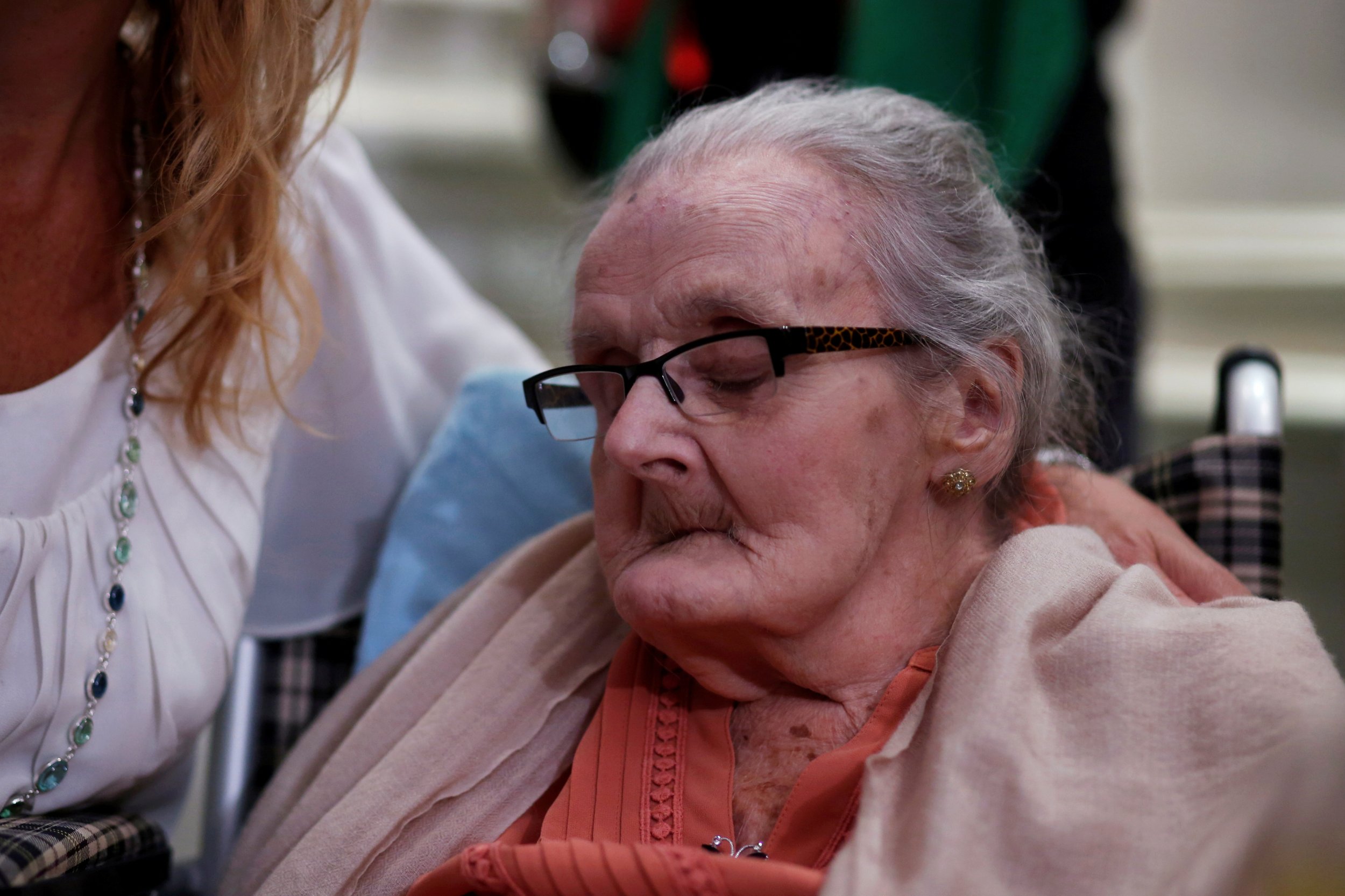 When Clare Hollingworth died earlier this week at the age of 105 in Hong Kong, I received numerous phone calls from radio stations around the world asking to pay tribute to one of the first female war reporters. If not for her, I was reminded, the job that I do, as well as many of my female colleagues, would be impossible.
She was known for culling the scoop of the century when she broke the arrival of World War II—and it all started because she wanted to go on a shopping trip. In August of 1939, Hollingworth was a 28-year-old former aid worker living in Warsaw. She had just started a new job at The Daily Telegraph, and had run out of aspirin and wine, not easy to find in those days in Poland. Partly using feminine wiles, partly digging into her extensive phone book, Hollingworth managed to convince a diplomat friend to loan her his chauffeured car. She said it was to buy food and supplies, but she also wanted to check in on the Nazis. Poland was still in negotiations with Germany; no one thought the war would start.
A few days later, on September 1, 1939, Hollingworth woke to the sound of tanks. She filed her copy on her portable typewriter and raced back to Poland in the embassy car with the trunk full of supplies she knew she would need for the impending outbreak. Her first story—"1,000 Tanks Massed on Polish Frontier"—was a splash. She described the battalions ready to be deployed in a "swift stroke."
Wine and typewriter in tow, she spent the next few weeks traveling and witnessing the launch of the second world war.
Hollingworth was cunning, smart, charming and an impeccably fast writer. She knew how to get into places other people were running away from, and stay there—she remained in the field when others were pulling out and had no qualms sleeping on the floor. She was always in the right place at the right time, according to John Simpson, world affairs editor at the BBC. "I enjoy being in a plane that's bombing something, or being on the ground in the desert when they're advancing," Hollingworth told the BBC.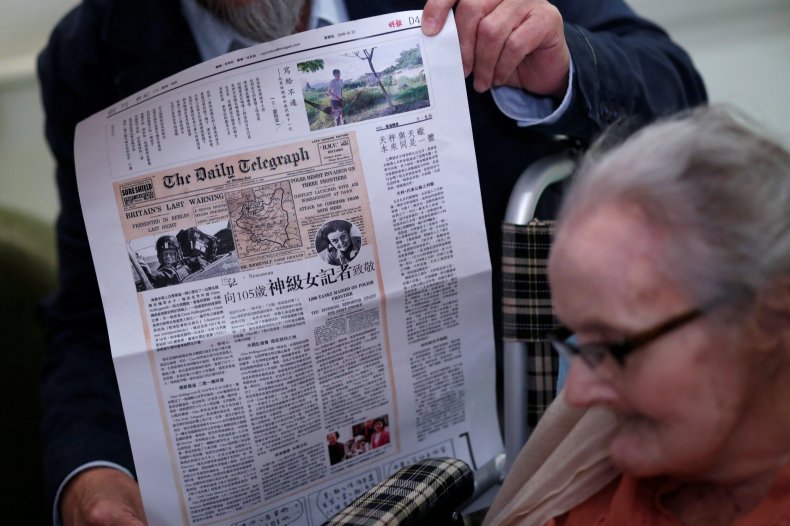 Along with fellow war correspondent Martha Gellhorn, the St. Louis-born glamorous third wife of Ernest Hemingway, Hollingworth cracked one of the first glass ceilings long before the phrase was coined. And while Gellhorn's tumultuous life was chronicled by numerous biographies, including a film starring Nicole Kidman, Hollingworth mostly stayed under the radar. She went from war to war in Algeria, Vietnam and the Soviet Union, diligently writing reports and remaining with the same newspaper for most of her life. She married twice but never had children.
Her grandnephew, Patrick Garrett, discovered his aunt's papers and notebooks in his parents' home and assembled her biography, recalling reporting trips in which she interviewed the Shah of Iran and dispatched the unravelling of the British spy Kim Philby. In his research, Garrett also discovered that Hollingworth had saved hundreds of Nazi-hunted Jewish families, among them the family of former U.S. Secretary of State Madeline Albright, by securing them visas to Great Britain.
Hollingworth moved to China in 1973, as the first Beijing-based correspondent for the Telegraph. Three years later, when she was in her 60s, she started a new life in Hong Kong, in an apartment not far from the famed Foreign Correspondents' Club (FCC), where she had her own table. Legend at the FCC was that even at the end of her life, she kept a bag packed and shoes by her bed in case she had to flee in the middle of the night to report a story. That was the kind of reporter she was—no questions, just grab a notebook and go. There was also no comparing herself to male colleagues. Coming of age in the 1940s, she acquiesced to the lack of equality between male and female reporters by pledging to report better and faster than any of them. She left a legacy behind to legions of young (and not so young) female reporters.
Hollingworth eventually began having troubles with her eyesight, but still kept busy, and continued drinking bottled beer for breakfast and having lunch with her friends at the FCC. That's when she had the misfortune of meeting Ted Thomas, a writer who took control of her money and emptied her bank accounts. (As of 2015, Thomas still owed 120,000 pounds sterling of Hollingworth's money, but the case—brought to court in Hong Kong—"has not been brought to conclusion," according to her grandnephew.)
Hollingworth lived for the rest of her life in Hong Kong with two live-in companions, telling visitors she was "inordinately proud to be British," but that "so much had changed since the glory days of the 1920s."
I was asked to use three words to describe her—courage, resilience and fortitude immediately came to mind. Extraordinary life, extraordinary woman.
Remembering Reporter Clare Hollingworth, Who Broke the News of World War II | U.S.