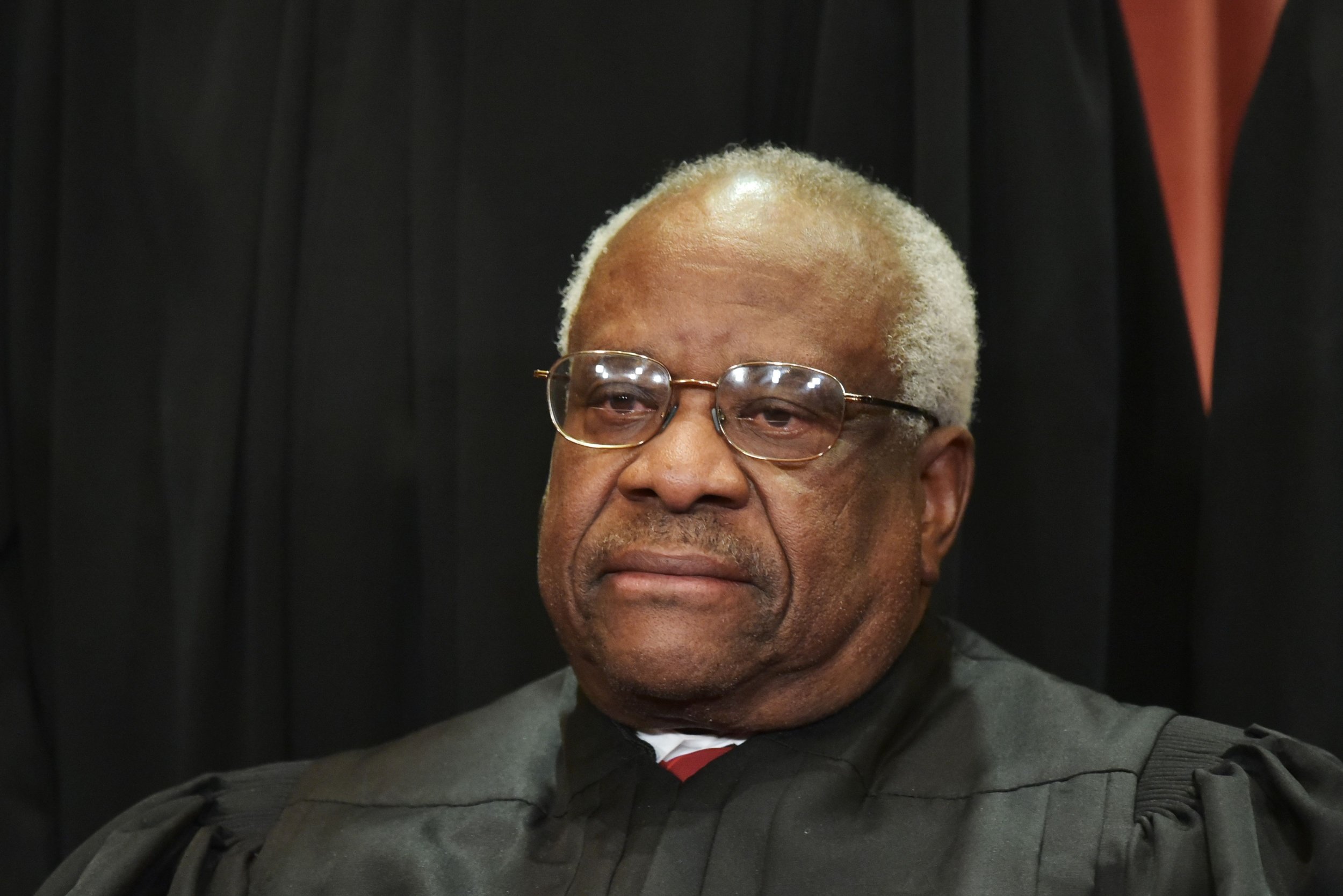 Supreme Court Justice Clarence Thomas wrote in a court decision Tuesday that there should be a reconsideration of a landmark Supreme Court case that set the standard for libel for public figures.
In a concurrence to decline reviewing the case Kathrine McKee v. William Cosby, Thomas indicated that he felt the decision in the 1964 case New York Times v. Sullivan was wrong. The McKee case involving Bill Cosby centered on the question of whether McKee was a public figure after she made an accusation of sexual assault against Cosby.
Thomas suggested that the decision in New York Times v. Sullivan—that public figures must prove "actual malice," meaning intent to harm, to prove libel—was wrong. "New York Times and the Court's decisions extending it were policy-driven decisions masquerading as constitutional law," Thomas wrote, later adding, "If the Constitution does not require public figures to satisfy an actual-malice standard in state-law defamation suits, then neither should we."
He also wrote:
"We did not begin meddling in this area until 1964, nearly 175 years after the First Amendment was ratified. The States are perfectly capable of striking an acceptable balance between encouraging robust public discourse and providing a meaningful remedy for reputational harm. We should reconsider our jurisprudence in this area."
Thomas is, in essence, arguing to change the Supreme Court's reading of the First Amendment and would make it far easier for public figures to sue media or others for libel.
President Donald Trump has repeatedly called for changing libel laws. "I'm going to open up our libel laws so when they write purposely negative and horrible and false articles, we can sue them and win lots of money," he said at a campaign rally in 2016.
CNN Supreme Court analyst Steve Vladeck said Thomas's line of thinking would be a way of reaching Trump's goal.
"Since he was on the campaign trail, President Trump has complained about libel laws in the United States, and has argued that they should be rewritten," Vladeck said, via CNN. "Justice Thomas's opinion today concurring in the denial of certiorari is a roadmap to exactly that result."