Supreme Court Judge Clarence Thomas Invokes Eugenics in 20-Page Opinion on Abortion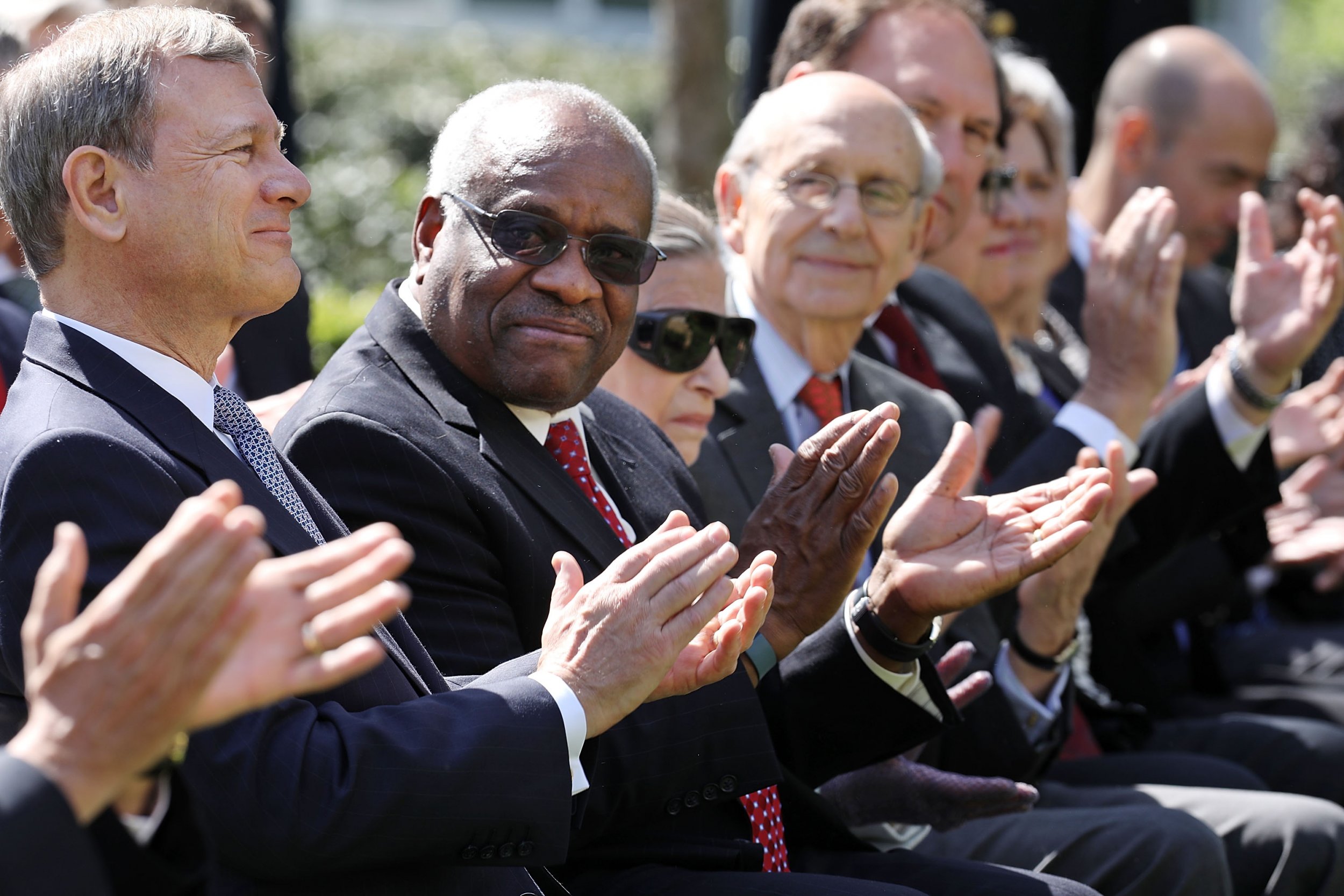 Supreme Court Clarence Thomas offered a blistering rebuke of a decision issued on Tuesday, writing that the Indiana law being considered prevented abortion from being used for eugenics.
The nation's top court offered a concise ruling on a 2016 law signed by then-Governor Mike Pence. The legislation required abortion providers to bury or cremate fetal remains and prohibited women from conducting any abortions solely because of the sex, race or disability of the fetus.
In their decision, the justices allowed the fetal remains provision to go into effect. But the court also permitted a prior ruling, which blocked the prohibition on abortion because of a fetus' sex, race or disability. The court did not express an opinion on the Seventh Circuit's ruling, writing "we follow our ordinary practice of denying petitions insofar as they raise legal issues that have not been considered by additional Courts of Appeals."
Clarence Thomas disagreed with the court's unsigned opinion, penning a fiery 20-page response to the court's decision.
"Each of the immutable characteristics protected by this law can be known relatively early in a pregnancy, and the law prevents them from becoming the sole criterion for deciding whether the child will live or die," Thomas wrote. "Put differently, this law and other laws like it promote a State's compelling interest in preventing abortion from becoming a tool of modern-day eugenics."
He proceeded to detail the history of eugenics, beginning with a fact frequently invoked by anti-choice advocates: that Margaret Sanger, a founder of Planned Parenthood, supported eugenics. (Sanger is more known for advocating birth control, not abortion, as a means for pursuing eugenics.)
Despite his invocation of eugenics, Thomas agreed that the court should not yet review the case because he thought "further percolation may assist our review of this issue."
Michelle Kuppersmith, director of reproductive rights watchdog Equity Forward, criticized Thomas in an email statement to Newsweek.
"We disagree with any decisions that imperil women's access to health care. Women would be better off if Justice Thomas spent more time reading legal briefs and less time consuming right-wing propaganda," Kuppersmith said.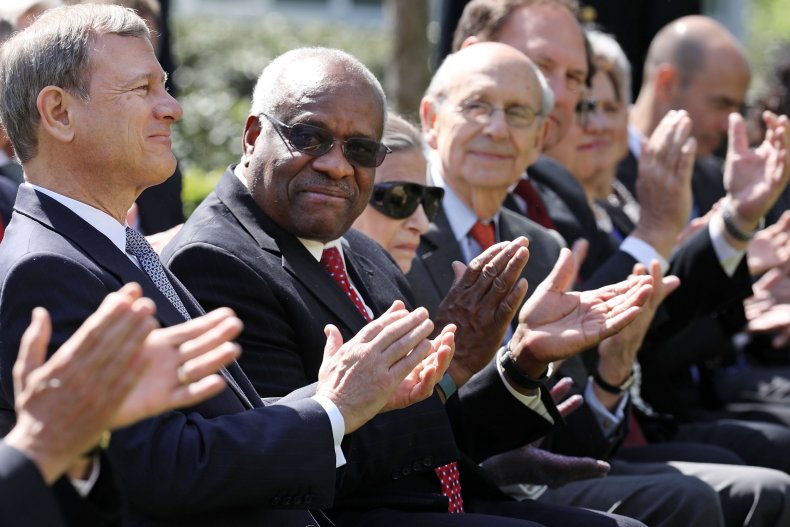 Sahil Kapur, a national politics reporter for Bloomberg News, noted that Thomas used a footnote in his opinion to attack Justice Ruth Bader Ginsburg. Kapur wrote on Twitter that the attack "reads like a glimpse into the growing tensions over abortion on the Supreme Court."
The ruling comes after the passage of restrictive abortion legislation in multiple states has provoked fear among the pro-choice advocates and exposed contentious fault lines across the country.
Earlier this month, Alabama approved of the most restrictive abortion law in the country, prohibiting such operations except if the mother's life is in danger. Shortly after, Missouri passed legislation banning abortion after eight weeks. The state's governor, Mike Parson, signed the bill, which did not contain exceptions for rape or incest, into law on Friday.
Anti-choice lawmakers have openly voiced their intentions for restrictive state laws to wind their way to the Supreme Court and lead to the overturning of Roe v. Wade.