Clarence Thomas: The Case To Impeach Supreme Court Justice Over His Alleged Sexual Misconduct
Lost in the din of the 2016 presidential election was a proto- #MeToo charge that called out Supreme Court Justice Clarence Thomas.
Thomas was famously accused of sexual harassment when law professor Anita Hill detailed such allegations during his 1991 confirmation hearing. Hill had worked with Thomas for years at the Department of Education and the Equal Employment Opportunity Commission—an agency that investigates federal sexual harassment claims. In her testimony before the Senate Judiciary Committee, Hill accused Thomas of continually discussing his porn predilection, which included talk of bestiality and rape scenes as well as an actor who went by the name Long Dong Silver.
"His conversations were very vivid," Hill told the committee. "He spoke about acts that he had seen in pornographic films involving such matters as women having sex with animals and films showing group sex or rape scenes. [...] On several occasions Thomas told me graphically of his own sexual prowess."
The #MeToo movement reintroduced Hill's claims to the world as a surging grass roots effort to support women coming forward with allegations of sexual harassment swept across the country. Ironically, however, when another woman penned a Facebook post accusing Thomas of groping her twice in 1999, the story was buried under the seemingly breathless coverage of then-candidates Donald Trump and Hillary Clinton.
"At the age of 24, I found out I'd be attending a dinner at my boss's house with Justice Clarence Thomas," Moira Smith posted from her since-deactivated Facebook account. "I was so incredibly excited to meet him, rough confirmation hearings notwithstanding. He was charming in many ways—giant, booming laugh, charismatic, approachable."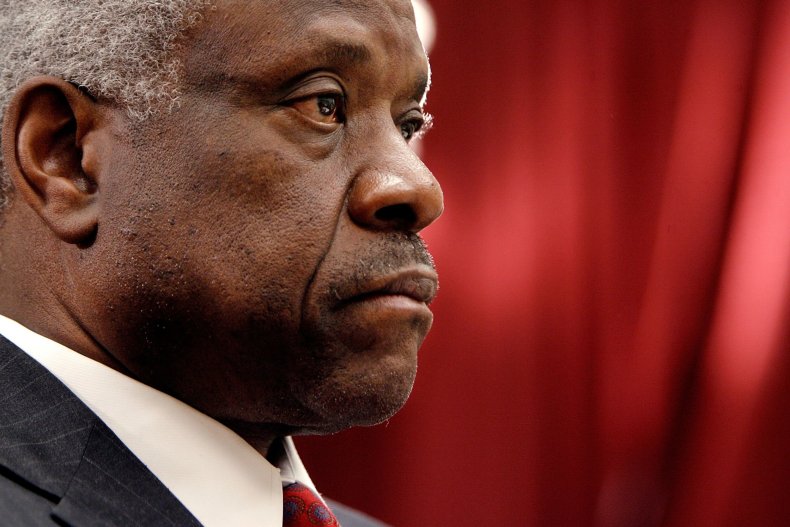 "But to my complete shock, he groped me while I was setting the table, suggesting I should sit 'right next to him,'" she said. "When I feebly explained that I'd been assigned to the other table, he groped again…'are you *sure*??' I said I was and proceeded to keep my distance."
Smith posted that account on October 7, 2016, the same day the Washington Post published the now infamous "Access Hollywood" tape of Trump boasting about serial sexual assault.
The National Law Journal's Marcia Coyle reported Smith's story later that month on October 27, 2016. One may be forgiven for missing that report too, as it was published the day then-FBI Director James Comey wrote a letter to the Congress announcing his bureau had re-opened the Hillary Clinton email probe.
Coyle's article didn't escape the National Review, however. Writing for the conservative magazine, Carrie Severino, who clerked for Thomas, painted Smith as a partisan Democrat not to be believed. The article begins: "A liberal Democrat has accused Thomas of groping her at a dinner party in the '90s. The story is in no way credible."
Severino is again defending Thomas' reputation. On Monday, she published a five-part takedown of journalist and author Jill Abramson's New York Magazine article about a whisper campaign to impeach Thomas.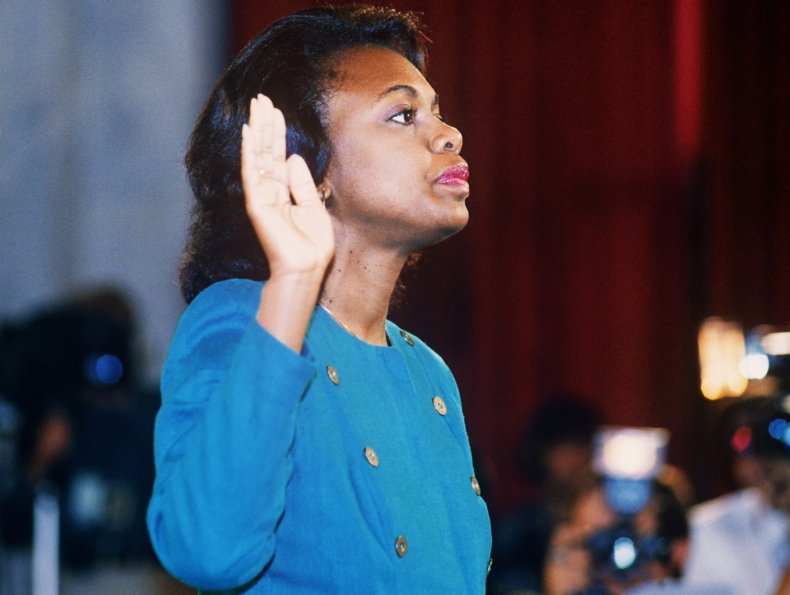 "Thomas lied to the Judiciary Committee when he categorically denied that he had discussed pornographic films or made sexual comments in the office to Hill or any other women who worked for him," Abramson charged.
Abramson, who co-wrote Strange Justice: The Selling of Clarence Thomas with Jane Mayer, said they found four witnesses who could substantiate claims of Thomas's lascivious behavior. "The evidence that Thomas had perjured himself during the hearing was overwhelming," she wrote.
Abramson reported that one of the documents exposed during the FBI's investigation into Clinton's use of a private email server was a 7-page report titled "Memo on Impeaching Clarence Thomas." The report's author, David Brock, told her that Clinton "wanted to be briefed" on the evidence that Thomas perjured himself during his Supreme Court confirmation hearing.
The Constitution grants federal judges life tenures, but impeachment is not unprecedented. Three federal judges have been charged with perjury and convicted, according to the Federal Judicial Center.
In the fall of 1989, the Senate voted to convict and remove U.S. District Court Judges Alcee Hastings and Walter Nixon after the House voted to impeach them on separate perjury charges. Hastings was also accused of conspiring to solicit a bribe.
Most recently, U.S. District Court Judge G. Thomas Porteous, Jr. was impeached by the House on charges of perjury and accepting bribes. The Senate convicted Porteous and he was removed from office December 8, 2010.
The House also impeached Supreme Court Justice Samuel Chase in 1804, though the Senate later acquitted him.
Abramson argues Thomas' presence on the Supreme Court bench is deserving of scrutiny because of his outsized ability to shape women's rights policies.
"His worldview, with its consistent objectification of women, is the one that's shaping the contours of what's possible for women in America today, more than that of just about any man alive, save for his fellow justices," she said.