'Clash of Clans' June Update Kills Clouds With New Legend League Menu
Clash of Clans' June 2019 update is about to release, bringing with it major changes to Legend Leagues. Once the new patch is live, the game's best players will no longer be stuck in the clouds like they're used to.
Dubbed Operation Blue Sky, the reworked Legend League centers around a new menu and slightly tweaked rules. As seen below, once players reach Legend League, they'll be asked to join. If accepted, you'll see a two-tiered menu that's split into separate panes for Attack and Defense.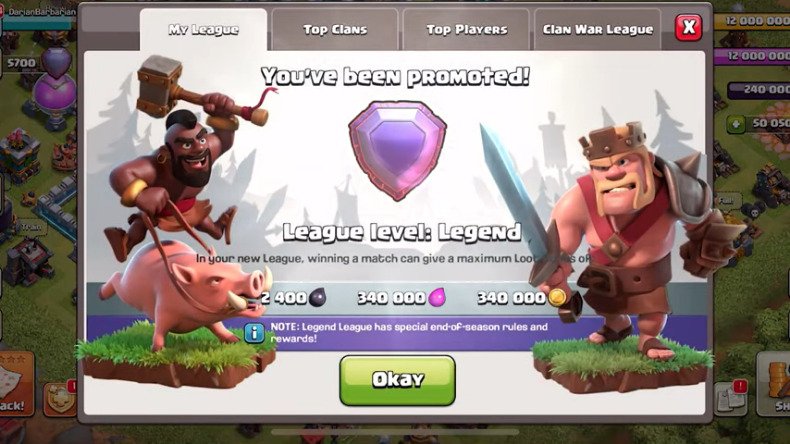 When it comes to attacks, each player can launch up to eight attacks per day as dictated by an on-screen timer. Once the timer runs out, you'll have eight more chances to attack. In the defense menu, players have an opportunity to set their layout and Clan Castle defensive troops. Once these defensive parameters are established, they only have to be touched if strategy warrants it.
This more regimented take on Legend League also features Shields, but not in the way clashers may be used to. Shields are purchased rather than obtained after being attacked. Whether added or removed, they go into effect the next Legend League day.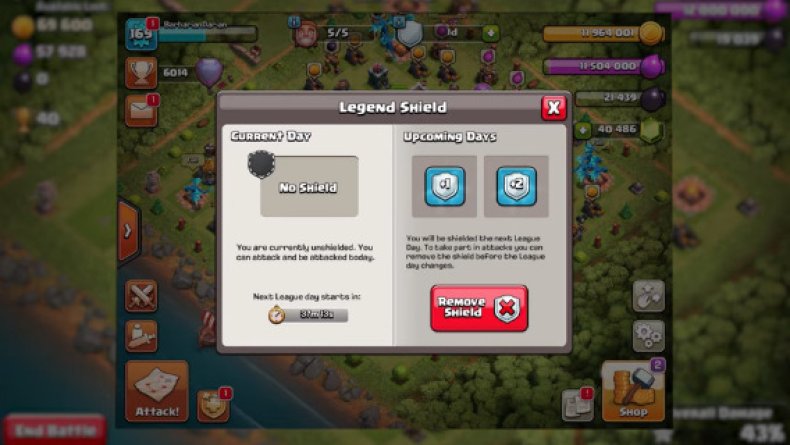 The loot system for Legend League has been streamlined too. Much like Clan Wars, the base amount is set, but it's augmented by your League Bonus and any Stars you earn that contribute to your Daily Star Bonus. Any activity in Legend League counts toward rewards for Clan Games and Season Challenges as well. This customized matchmaking solution for Legend League aims to ensure the game's best players can quickly find worthy opponents.
This news arrives alongside the recent trickle of sneak peeks for Clash of Clans' June 2019 update. In addition to a reworked Legend League, the patch also features Builder Hall 9 with the Hog Glider troop, a wide range of balance changes and a new Magic Item called the Research Potion. A release date for the update has not been set, but judging from Supercell's traditional release patterns, the final version could go live early next week.
Clash of Clans is available now on Android and iOS.
What do you think of the Legend League changes coming to Clash of Clans? Does the June 2019 update excite you? Tell us in the comments section!