'Clash of Clans' June 2019 Update Sneak Peek Reveals Research Potion
Clash of Clans' June 2019 update is coming soon, which means Sneak Peeks have finally begun. For Supercell's first big announcement, developers have revealed the Research Potion. The details were discussed in a blog post Tuesday morning.
The Research Potion is a brand-new Magic Item that, true to its name, speeds up all Lab research times by 10x for an hour. They cost 20 League Medals at the League Shop, as opposed to 10 League Medals for Training Potions and 30 League Medals for Builder Potions. While you could use a Hammer to accomplish a similar buff, it's assumed these can also be obtained via traditional challenges or Clan Games too.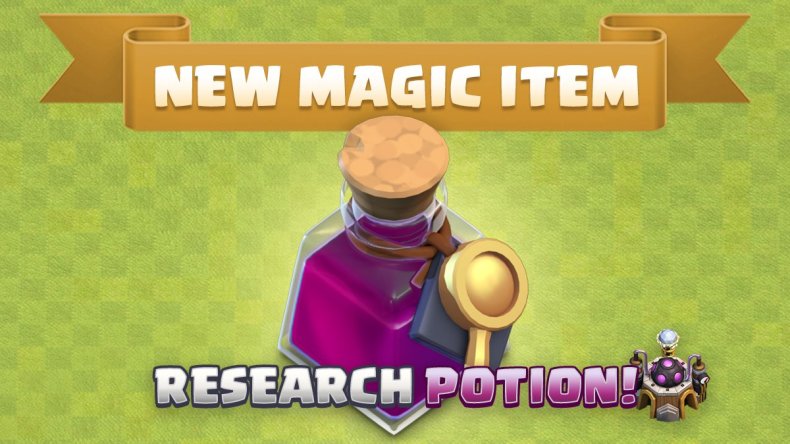 Plus, there are big changes coming to the Magic Hammer once the June update releases. When the new patch arrives, there will be a seven-day cooldown period on all Magic Hammer purchases. Clashers can still stockpile all manner of Hammers now, but this cooldown essentially limits the amount of resource-free upgrades that can happen over the course of a week. There's a lot about the Clash of Clans formula that remains firmly planted in the pay-to-win column, but this new restriction ensures balance isn't constantly disrupted by those who have the Gems to buy countless Hammers.
With that in mind, most of these changes are pretty understandable outside of the quiet increase in price for Builder Potions. Supercell Community Manager Darian Vorlick recently discussed the change via reddit.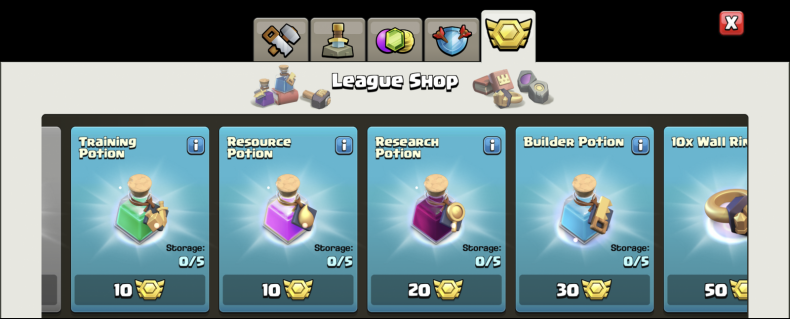 "Just for a bit of developmental transparency, we looked at it as more of a balance update to the costs of Potions in the League Shop. The Builder Potions at their current price of 10 Medals were by far and away the best value of any item in the shop. Just 10 Potions were worth more than any of the Hammers. One of the original suggestions was to remove the Builder Potion from the shop completely, but we realized this would be way too unpopular with the community. However, we couldn't keep the price at 15 Medals so increasing the price was the only option," he said.
So far Clash of Clans' June update doesn't appear to reinvent the game in any substantial ways, but there are a few interesting wrinkles introduced in this first sneak peek. The Research Potion sounds like a worthwhile item assuming it's available outside the League Shop, and the Magic Hammer tweaks are smartly implemented. Supercell's next sneak peek is expected to arrive the morning of June 6.
What are your thoughts on Clash of Clans' June update based on Sneak Peek #1? Will you be using the Research Potion in the future? Tell us in the comments section!