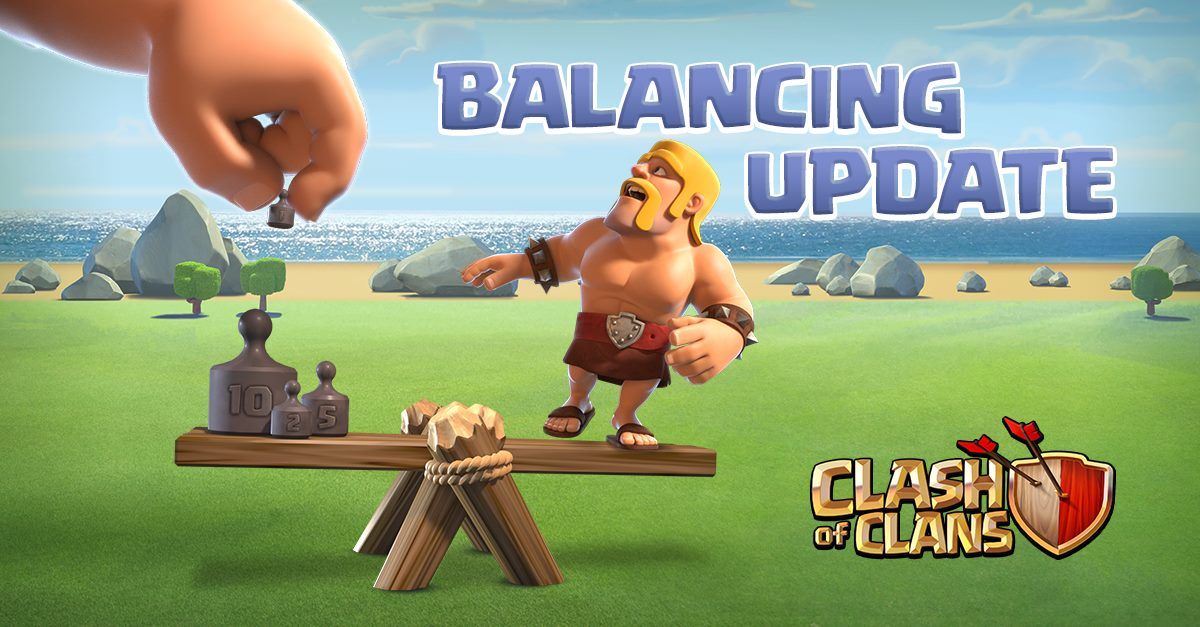 Clash Of Clans gets an update this spring, and it features several balance tweaks, more Magic Items and a brand-new feature called The Trader. Here's a quick recap of everything we've learned from sneak peeks on the Supercell forums.
HOME VILLAGE BALANCING
Increased the number of wall pieces that can be fully upgraded to 300. It was 125 before.
Decreased level 9 Wizard Tower damage from 56 to 54
Inferno Tower multi-mode damage tweaked: Level 3 (41 to 45), level 4 (50 to 53) and level 5 (57 to 63). Single-mode also takes longer to hit max damage.
P.E.K.K.A. level 4 now available at Town Hall 9, level 6 available at Town Hall 10 and level 7 available at Town Hall 11. The level 7 upgrade takes 14 days to train. Cost of Elixir reduced from 10 million to 8.5 million.
New Troop levels: Skeleton Trap 4, Giant Bomb 5, Bomb 7 and Air Bomb 5
THE TRADER
Starts at Town Hall 8
Offers players three deals a day for Magic Items and other "unusual novelties"
He's located across from the Clan Games caravan.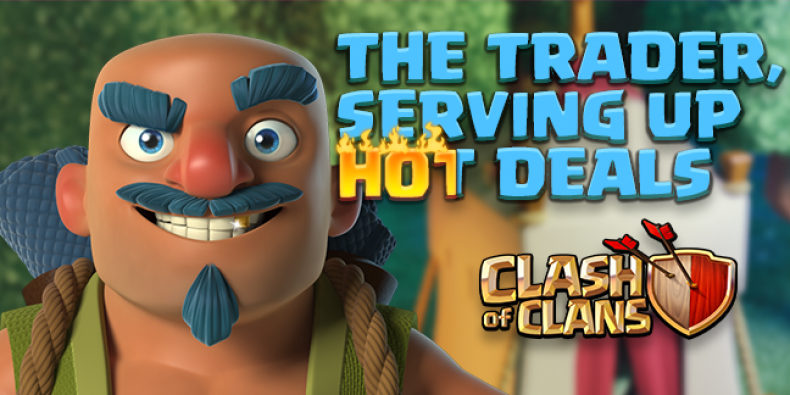 NEW MAGIC ITEMS
Resource Runes : Specific runes that top off its designed resource. Runes are available for Gold, Elixir, Dark Elixir, Builder Base Gold and Builder Base Elixir.
Builder Potion : Speeds up building progress in main village for one hour
Wall Ring : Instantly upgrades one of your walls, but higher-level walls require more Wall Rings.
NEW CLAN GAMES CHALLENGES
Here are some of the new challenges coming to Clan Games in the weeks ahead. The intent with the Spring Update is to offer greater challenge variety.
Win three stars against specific Town Hall levels in Multiplayer
Earn five stars in Multiplayer Titan League
Earn Stars from a Town Hall level higher than yours
Earn stars without spells or Heroes
Earn stars in Clan Wars
Use a Mega P.E.K.K.A. in Versus Battle
Destroy a certain number of Mega Teslas in Versus Battle
Clan XP will also be awarded based on the Tier your clan was able to reach during the games. Win enough, and you'll ascend through three levels of the new Games Champion achievement.
That's everything recent sneak peeks have shown us, but there's even more news coming tomorrow morning. While Clash Of Clans' Spring Update stops short of a full Town Hall 12 release, it inadvertently prepares fans for when that overhaul arrives later this year. Higher-level troops are now accessible on weaker Town Halls, and some members of the troop roster have become stronger. While bombs were the focus of this particular update, it will be interesting to see how things get shuffled around as we enter the summer and fall months.
Also, because this patch is currently being dubbed the Spring 2018 update, we assume it will release sometime between March and April. Supercell generally has a very rapid turnaround time between release dates and sneak peeks, but this vague name suggests the developer isn't positive the March target will be reached.
With balance, Clan Games and Magic Items out of the way, we imagine that defense may be the focus of tomorrow's sneak peek. If not, Builder Base balance sounds probable too.
Clash Of Clans is available now on Android and iOS. We'll do our best to share more details about the Spring Update as they arrive.
What do you think of the Spring Update based on these features? Will new Magic Items and the Trader bring you back to Clash Of Clans? Tell us in the comments section!