Clash Royale Sets Its Sights On Esports Glory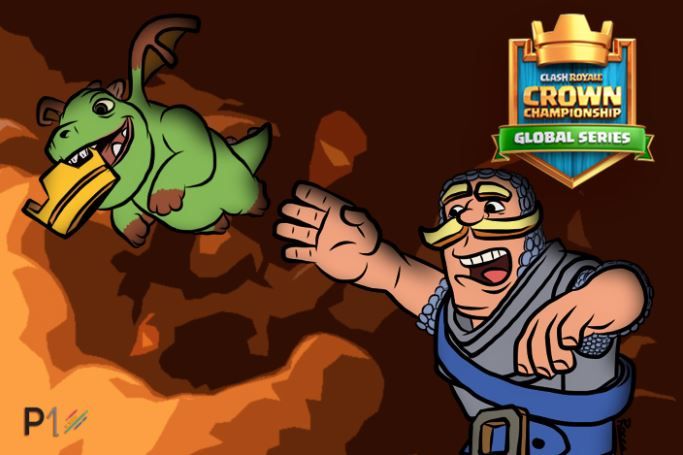 On a frigid December morning, London's Copper Box Arena housed the Clash Royale World Finals. A yards-long banner covered the front of the monolithic cube, originally built to house handball at the 2012 Olympics. A statue of Clash Royale's blonde barbarian mascot snarls alongside rows of flags while a giant LCD screen streams the tournament inside. More than 1,000 players were expected to attend, and it's clear the game's publisher Supercell spared no expense. Mobile gaming, and esports, are big business.
In 2017, with enough passion, focus and luck, anyone can make a living playing video games. Pro gamers, the analytical masterminds with millisecond reflexes, are some of the hardest working, most dedicated athletes anywhere. The world of esports dangles a promise to anyone sitting in front of a PC, laptop or phone that you can make a living doing what you love. Ripe with undiscovered potential, esports revenues are expected to reach $1.5 billion by 2020 even while the industry is still in its infancy.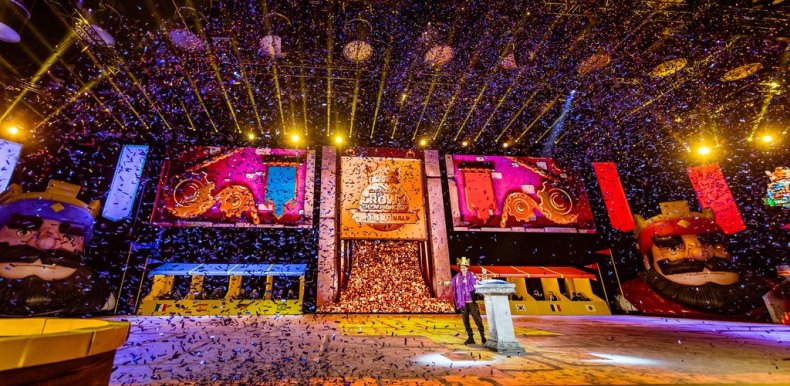 Clash Royale, the highly addictive mobile sensation, seeks to break into this new frontier. Supercell, has taken part in smaller tournaments since the game's launch in 2016, but nothing global. Mobile titles tend to attract casual fans, the exact opposite of the hard-core, dedicated PC fan base that dominates the most-watched esports titles like League Of Legends and Overwatch.
"We have a lot of players who aren't watching esports content, and we have to figure out how to engage them," Tim Ebner, Esports manager at Supercell, told Newsweek. "We're trying to bring esports to a new audience."
In August, Clash Royale held the Crown Championship qualifiers and anyone who downloaded the game could compete. The field was massive, 27.4 million users from 187 different countries all dueled with barbarians and inferno dragons, knocking down towers and claiming enemy crowns.
"A lot of them weren't trying to win or be super successful, but it was super easy to access and it was fun to do," Ebner said. "For us, that's encouraging, since it shows that esports can be engaging for even the casual player." Out of that ocean of players, 10,000 advanced into a bracket stage and then a season of regional tournaments whittled them down to just 16. Those top players competed in one of the grandest esport tournaments that I've ever had the opportunity to attend: The Clash Royale Crown Championship World Finals.
But grand doesn't mean great, and the stage where the action took place looked more like a something from a theme park rather than a high-stakes esports tournament. Inflatable kings full of air loomed over podiums where the players would stand. There were flags everywhere. A pair of fire pits would burst into flames in tandem with the flares on giveaway LED necklaces. Lulls in the six-hour broadcast were filled with trivia and t-shirt cannons. Dancers with flaming swords started off the semifinals, more fitting of a tiki luau rather than a life-changing, career-defining foray into pro-gaming.
At the end of the day, esports events are just advertisements for a videogame, but the Clash Royale Crown Championship World Finals overwhelmingly felt like one. The production company behind the event, Done + Dusted, is known for events like the Kids Choice Sports Awards and the Victoria's Secret Fashion Show. They'd never done an esports event, and it showed. Live esports experiences should focus on play above all else. The gaudy aesthetics really distracted from the heart-pounding gameplay on stage.
The gameplay at the World Finals was top notch. I'm no expert on the world of Clash Royale, but there were moments where I was on the edge of my seat. Giant spiked logs rolled over goblins and archers, chipping away at golems and towers. Games that looked close and tense were decided in one brief push, snatching victory with one acidic pool or zombie spawning graveyard. Eventually, Mexico's Sergioramos:) won the title and $150,000.
"Our players care about competition so much," said Supercell's CEO, Ilkka Paananen. "Everything we do is for the players. For us, we focus on making great games but we always ask ourselves what else could we do with and for our players.This is the best we've done, so far but there's still so much we can still improve on."
I have high hopes, especially after seeing what a mobile esports fan base can do when mobilized. And if Clash Royale esports focuses on players and not pizazz, then mobile esports could have a strong and successful future.