'Clash Royale' Aims to Usher in the Future of Esports
Clash Royale, the insanely popular tower defense and deck building strategy game, held its professional league world finals in Tokyo Saturday. Six teams competed for the whopping $1 million dollar prize pool. Several pro esports teams got in on the action, unprecedented for a game best known for its appeal to casual players.
Like other esports, the marketing for the Clash Royale League World Finals presents its competitors like reality stars. In the trailer, viewed more than 1 million times on YouTube alone, the teens weave through the streets of Tokyo, slurping noodles, jumping around on the metro and broing out at their LA mansions. But don't be fooled by the carefree vibe: mobile esports are serious business.
Clash Royale has a unique opportunity for global reach. There were 27 million entrants in last year's crown championship tournament, more than any other esport ever. Like VainGlory and Arena of Valor, China dominates the competitive scene, but the Japanese market for esports is growing. That's one of the reasons this year's world finals were held in Tokyo, according to Supercell Head of Esports Tim Ebner.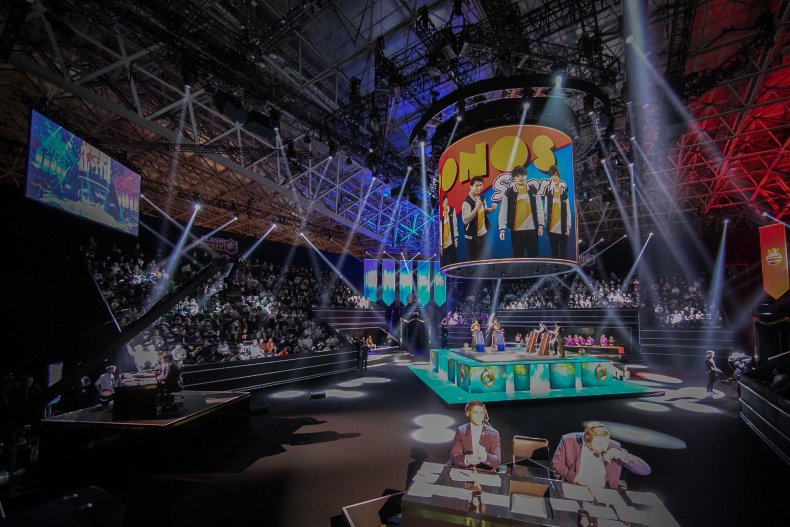 In this year's Clash Royale League challenge, participants from Japan placed only second behind China. "We've seen higher viewership for esports in Japan," Ebner explained. "It's also unique and differentiated. There have been lots of esports in China and Korea, and not so much here. So there's a chance to do something a little bit new and unusual."
Going forward, Ebner says the Clash Royale team aims to bridge the divide between casual players and the competitive scene. "Many of our players have probably never heard of esports," he said. But within that formidable challenge is a massive opportunity: "We can potentially be one of the biggest esports in the world."
Being the first is always a challenge. "We are experimenting with different things," Ebner explained. "There are two sides to an esport, there is a competition to find out who is the best, but we are also trying to engage an audience."
Maintaining that engaged audience, in a game with low cost of entry and broad accessibility, also means creating a clear path to pro for amateur players. Seth Allison, head of the Clash Royale game team, hopes the global tournaments in the next update will lead to just that. "I fully expect there are unknown names in the world who will become famous over the next few months, as many of the players at this world finals first made their name when we introduced challenges and tournaments into the game," he said.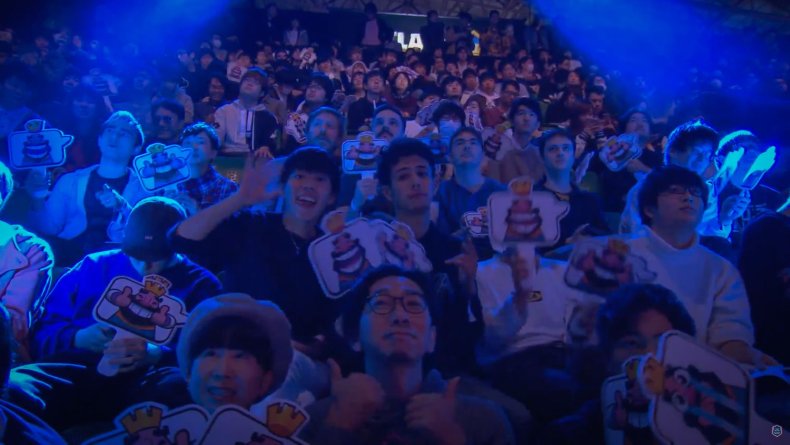 But for a mobile title to successfully establish itself as an esport, entertainment value needs to match convenience. This latest world finals event embraced that idea by placing priority on spectacle. A thousand fans funneled into the massive arena, and drums made out of thousand-year-old Japanese wood boomed as beams of artificial fire streamed down onto the stage. Eight grueling hours later, the winners walked away with a 60-pound trophy.
Yes, there was pizazz, but Clash Royale still hasn't managed to crack the magic formula for a live tournament experience. Bouts of technical difficulties, dead time between each match, and the inherent difficulty of translating the excitement of gameplay to a physical stage affected the live crowd's energy —by the end, silence and cheers intermingled. The casters, with their lively energy were truly the tournaments MVPs. League commissioner Chris Cho recognizes it's an ongoing challenge."The equation of making this content more casual becomes a little trickier because its a bigger event with longer run time," he said.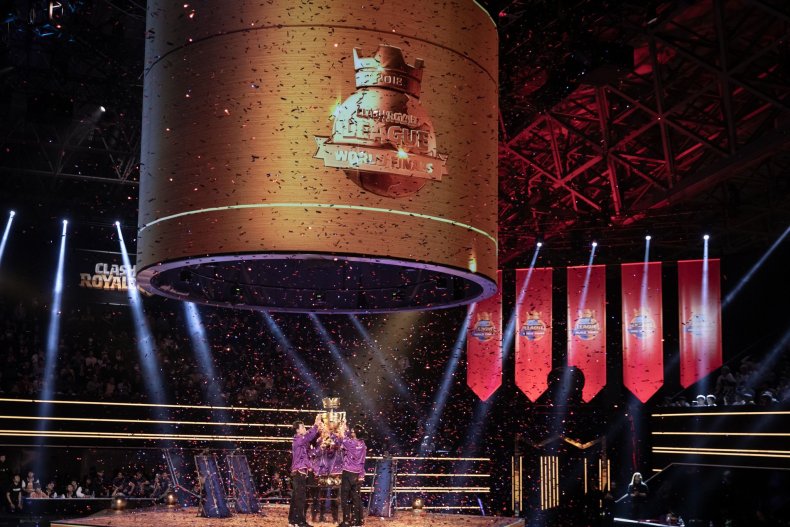 But if Supercell is persistent, Clash Royale is well positioned to be the first to get mobile esports right. With mobile being the largest gaming platform and overall content consumption platform, it's only a matter of time before someone does. Ebner is ready for it. "If we and other mobile games are successful in bringing players and people into esports, that could translate to PC games and traditional platforms," he said. "A rising tide floats all boats."