'Clash Royale' New Cards 2018: Leaked Barbarian Barrel Coming Soon
Clash Royale is getting a new epic card next month. Find out everything you need to know about the Barbarian Barrel, here.
Clash Royale is getting a new card next month and it's going to be epic. Dubbed the Barbarian Barrel, the new card is scheduled to release in just three weeks, and for players who have reached Hog Mountain arena or higher, they'll be able to unlock the new card the first week of April.
Hints that the Barbarian Barrel would eventually make it into Clash Royale's card list first appeared last fall when leaked gameplay videos showcased four possible new cards -- two of which have since been released. The original leak gave players a glimpse of the Royal Ghost, Magic Archer, Barbarian Barrel and Sneaky Archer.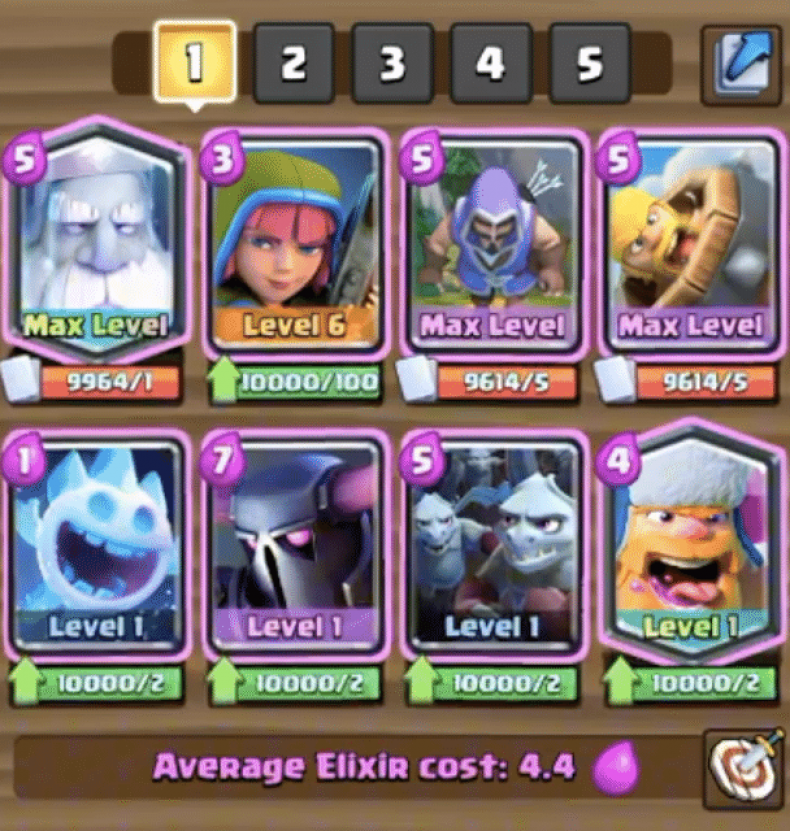 Up until this week, Supercell has made no mention of the Barbarian Barrel. Wednesday, however, a placeholder for a new card appeared in the card section of the Clash Royale app. No picture was given -- simply a message stating that the card was "coming soon."
Early Friday morning the placeholder card was updated to show the image of a single Barbarian in a Barrel, along with a release date countdown, confirming that the leaked card was indeed on its way. Here's everything we know about the new Barbarian Barrel card so far.
Clash Royale Barbarian Barrel: Everything To Know About The New Card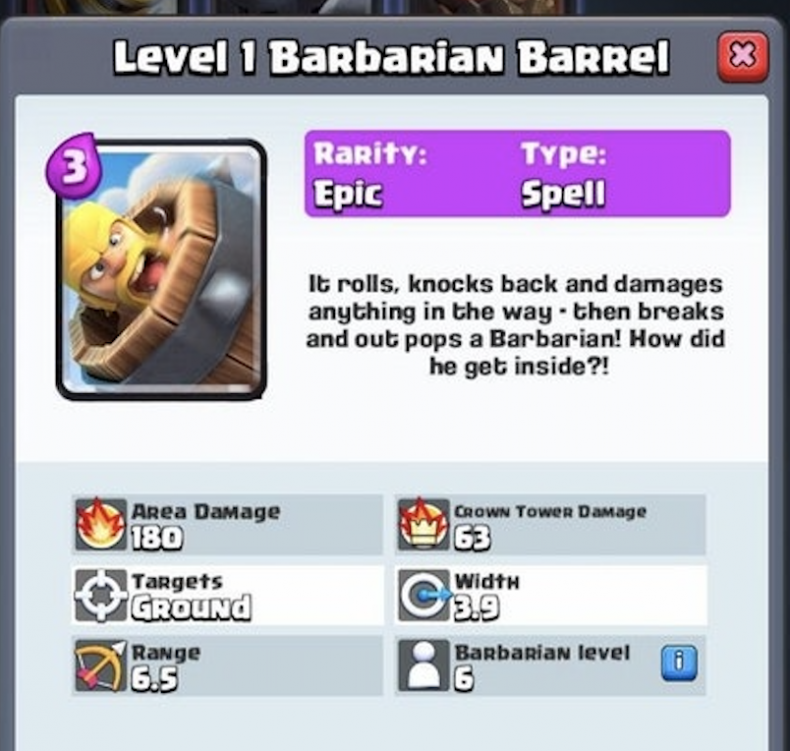 The Barbarian Barrel is an epic card.
It is available in Hog Mountain Arena 10
Barbarian Barrel will release April 6
His descriptionis as follows:

"It rolls, knocks back and damages anything in the way - then break and out pops a Barbarian. How did he get inside?
Barbarian Barrel Stats:
Area Damage: 10
Target: Ground
Crown Tower Damage: 63
Range: 6.5 Tiles
Cost: 3 Elixir
What do you think of the new Barbarian Barrel Card? Share your thoughts in the comments below.