'Clash Royale' September 2018 Update: Trade Tokens, New Card and More
A new update is coming to Clash Royale this week. Find out everything to expect from new cards to trade tokens, here.
On Monday, Supercell dropped its latest set of Clash Royale balance changes, while also announcing a handful of updates coming to the game in the next few days. The update isn't a huge one but it brings some long-requested features and a new epic card.
Check out everything that's changing below!
Clash Royale September Update: New Card, Trade Tokens and More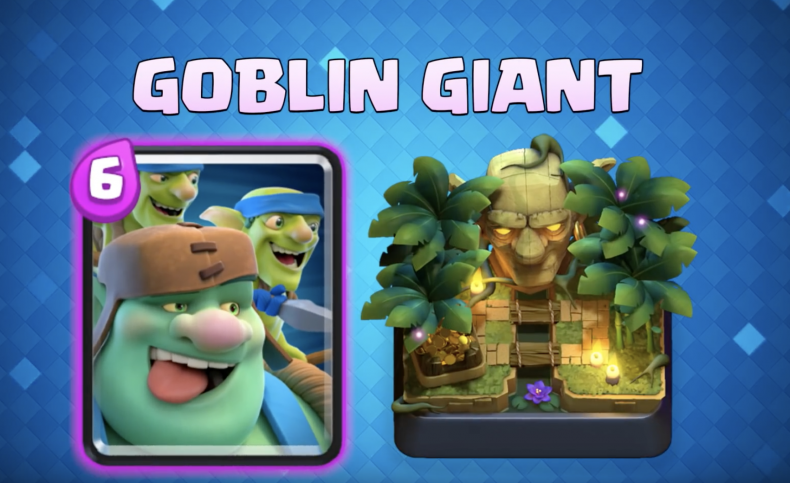 #1 - New Card: Goblin Giant
The Goblin Giant teased at the end of last month will be a six elixir cost epic card available in the Jungle Arena. According to @TheRumHam, the Goblin Giant will be faster than the other Giants currently in the game, but still have enough strength to carry a pair of Spear Goblins. All three troops will attack at once but when the Goblin Giant dies, the Spear Goblins jump out of his backpack and continue to attack. The Goblin Giant damages buildings while Spear Goblins counter air and ground troops. This card may be effective against elixir collector decks as he moves more quickly. He also has built-in backup with the Spear Goblins so it's harder for swarms to take him out.
#2 - Trade Tokens: A New Way To Share Cards With Clan Members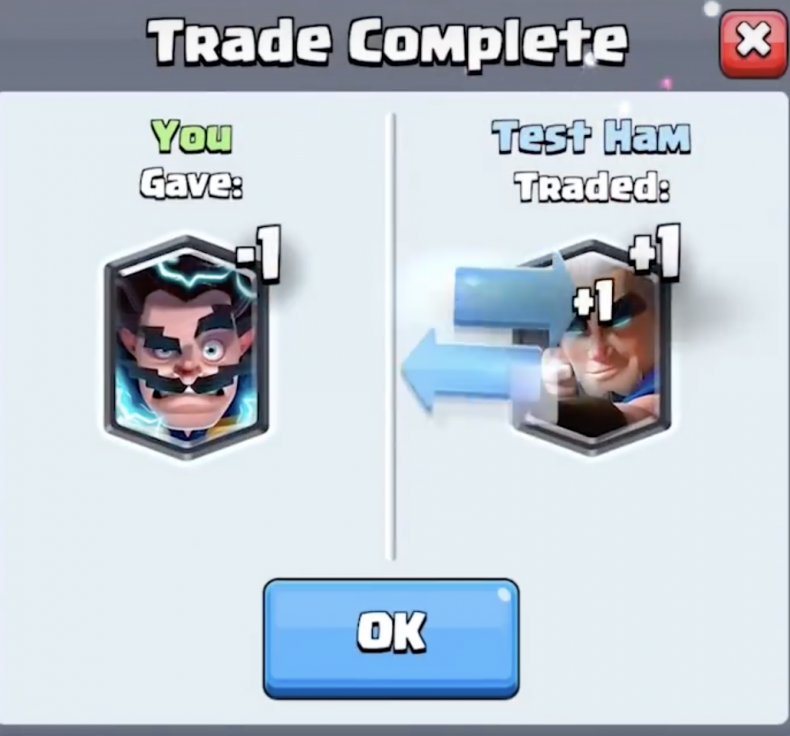 This is a feature the community has been asking for for a while. Essentially, it allows players to trade-in cards they don't want for cards they do.
You can get trade tokens from Challenges, Clan Wars, The Shop and other places in the game. When you get a trade token, you'll throw a request into your clan chat that explains what card you have and what card you'd like to trade it for. All a clan member has to do is accept the trade and your cards will automatically swap.
If you accidentally put the wrong card up for trade you are able to cancel the trade as long as no one has accepted it. When you cancel the trade you'll get both your card and the trade token back. Trade tokens come in common, rare, epic and legendary.
#3 - Simplified Card Levels
After this update, all cards of the same level are going to be the same strength. From now on cards will start at these levels:
Legendaries: Level 9
Epics: Level 6
Rares: Level 3
Commons: Level 1
The update is meant to make it easier for players to see the value of card rarity. For example, if a legendary card begins at level nine, this makes it easier to see how many times a common must be upgraded in order to compete with a legendary. If your cards are already leveled beyond the starting level, nothing changes.
#4 - Additional Update Features
2v2 Battles
You will now be able to your partner's elixir level.
The King Tower health will not be obscured.
Spectator mode will allow you to see who played what.
Clan Wars
Clan War Collection Day and War Day Battles will now count toward your Crown Chest.
All the gold you get from a Clan War will be placed in a chest you get at the end of the War. You'll also get bonus gold or a trade token in the chest.
You must play a War day battle to get your Clan War chest.
What do you think of this month's Clash Royale update? Share with us in the comments below.