This Classic Clinique Lipstick Has Sold Out Thanks to TikTok
A lipstick that TikTok users claim suits everyone has sold out in multiple stores after going viral on the social media app.
Clinique's Almost Lipstick in the shade Black Honey has taken TikTok by storm despite not being a new product.
The hashtag #cliniqueblackhoney has over 19 million views on the app.
This is everything you need to know about the sold-out shade.
What Is Clinique's Black Honey Lipstick?
The shade was actually first introduced in 1971.
Carolyn Dawkins, senior vice president and global chief marketing officer at Clinique told CNN Business that it was then dubbed the "black turtleneck for the lips" thanks to its ability to complement most skin tones.
Though it may look dark in the tube, a sheer berry shade is the resulting color on the lips after application.
It was originally sold in a glass jar to mimic a honeypot, but in 1989 the shade was moved into the Almost Lipstick line—which gives sheer, glossy color—and sold in a conventional lipstick tube instead.
Before its viral fame on TikTok, it was already a cult classic as Clinique's number 1 selling lipstick, with one sold every minute according to fashion website NYLON.
It began appearing in videos on the app in the last few months.
Stitching a video by 21-year-old TikTok user @kensnation, makeup artist Mikayla Nogueira said in a video earlier in September: "Listen, I'm not gonna lie to you I was completely shocked when this went viral.
"I used to sell at least one of these a day at Ulta Beauty when I was working there because it's been around for decades and it is highly, highly loved and a cult classic for Clinique.
"I'm gonna be completely honest, the demographic that purchases this is usually a mature older woman so to see a younger woman using it on TikTok is so interesting to me."
She went on to demonstrate the color on her own lips before adding: "It looks good on everyone."
Nogueira's video has been viewed over 11 million times and has 2.1 million likes.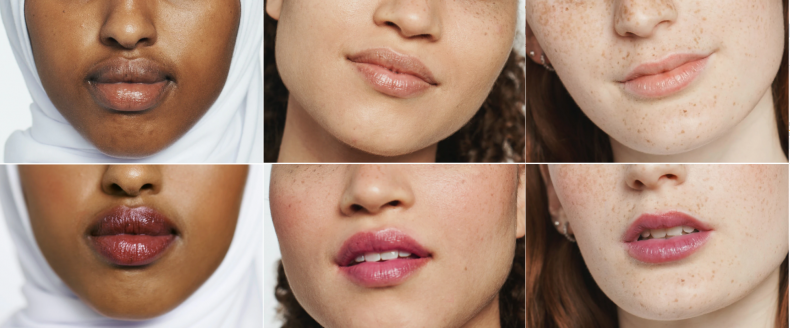 Users commented on her video sharing their fond memories of the lipstick as one wrote: "Black honey was the first lipstick I bought at 16." Another said it was the "only lipstick my grandma would let me put on while I watched her get ready."
Fellow makeup artist who uses her account to share makeup and skincare advice for the over-40s @jenn_aedo told TikTok's Gen Z users: "babe, you're late to the game."
Explaining the lipstick's history in her video posted in August, she revealed that her local Sephora store was completely sold out and added: "It literally looks good on everyone so whether you're a teen just getting into makeup or a mom or a hella busy career woman, this will work for you."
She added in the caption that she has been wearing it since 1995.
Where Can I Buy Clinique's Almost Lipstick in Black Honey?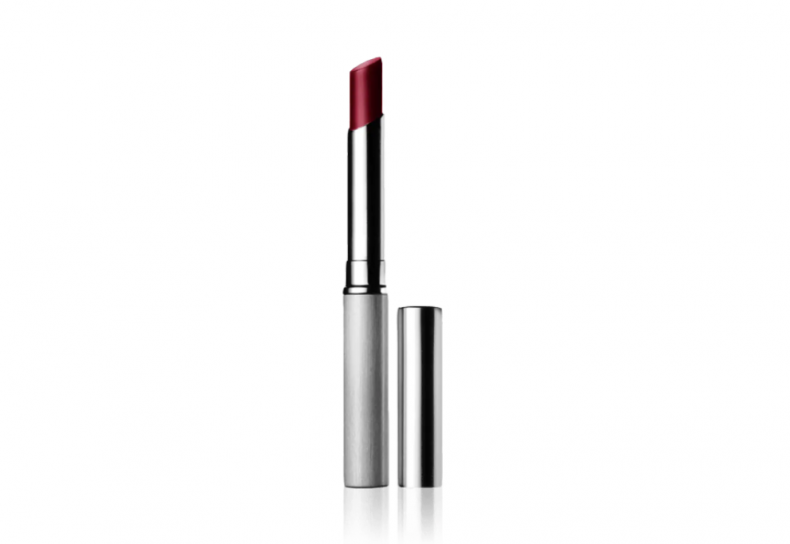 Unfortunately, its viral success means that this lipstick is very hard to get hold of right now.
The $20 product is out of stock at Ulta.
While Sephora is sold out too, you can enter your email address online to be notified when more are available.
On Clinique's website, you can put yourself on a waitlist too. Purchase to reserve yours and you'll be notified when it's on its way to you.
Clinique Black Honey Dupes
While the real deal may be hard to get hold of, TikTok users have been sharing cheap alternatives to buy instead.
User @sonjahan has made two videos suggesting Nivea Blackberry Shine Lip Care, which costs $5.18 at Walmart and Chapstick Total Hydration Merlot Tint which can also be bought from the same chain for under $4.
Another one to try suggested by @tarasigari is the e.l.f. Cosmetics Sheer Slick Lipstick in Black Cherry and costs just $5.
Burt's Bees Tinted Lip Balm in the shade Red Dahlia is another favorite suggested by @therobelifeblog.
It's currently available to purchase on Ulta for $5.49.