25 Classic Sweet Treats That Are No Longer Sold
Over the years candy has come and gone, to keep up with the changing tastes of Americans. Some, such as M&M's and Kit Kat, have won their place as staples of the grocery aisle. But, lesser known varieties have not gone down in history.
Whether because they were limited editions, had expensive ingredients, or just didn't tickle the tastebuds of the public, some snacks were discontinued.
In a trip down memory lane, these are the sweet treats that did not stand the test of time.
1. Milky Way Lite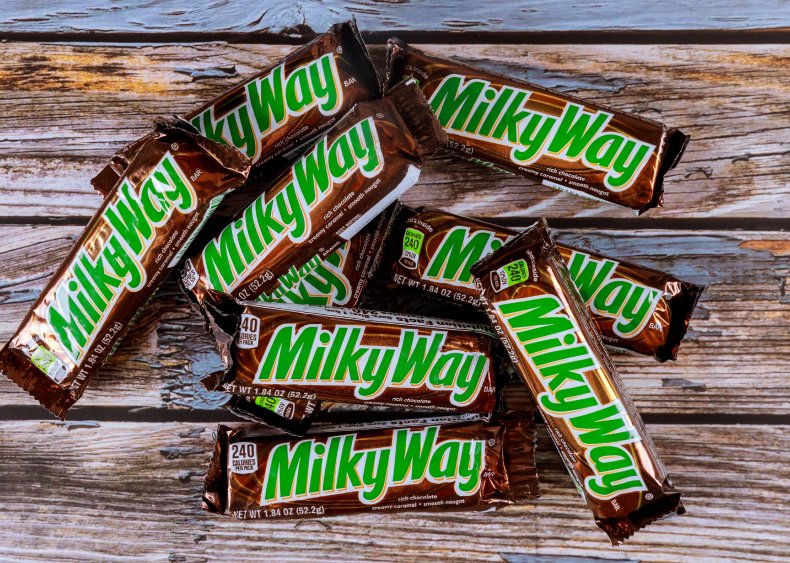 This supposedly healthier take on a classic candy bar was rolled out in 1996 as one of the first on the market to meet food standard regulations for a "lite" label.
It had 170 calories instead of the 220 found in the average chocolate bar, and five grams of fat, half the usual amount. The jury's out on whether people really count calories while eating chocolate though, as the bar is no longer circulated.
2. Milkshake Bar
This Milky Way Bar rival was created in the 1920s and also contained milk chocolate, caramel, and nougat. What set the Milkshake Bar apart was a malted nougat and a lighter and fluffier texture.
It was retired in the 1970s-80s after the manufacturers, the Hollywood Candy Company, were acquired by another business.
3. PB Max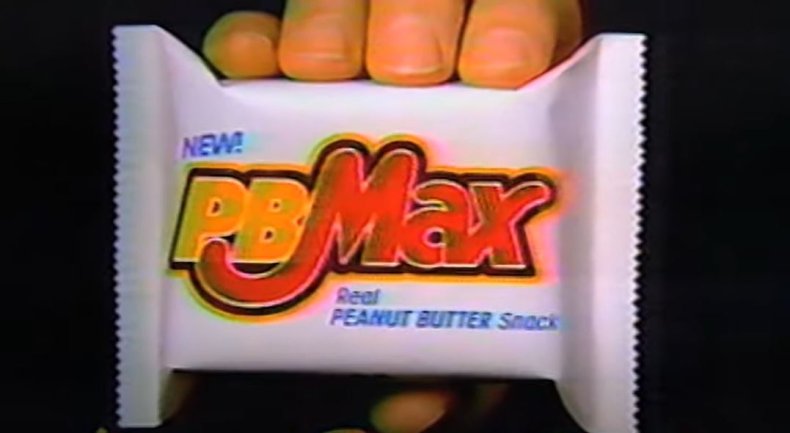 Sweet, salty, and crunchy, the PB Max was a candy bar made by Mars at the turn of the 1990s. The square-shaped treat had a creamy peanut butter and cookie centre, that was covered in rich milk chocolate.
Despite making $50 million in sales, rumour has it that the sweet treat was discontinued because of the Mars family's dislike of peanut butter.
4. Reese's Peanut Butter & Banana Creme Cups
Love it or hate it, Reese's was once bold enough to introduce a banana creme flavour to its lineup of iconic peanut butter cups.
Back in 2007, the confectionary company pulled out all the stops to commemorate 30 years since singer Elvis Presley's death. His famous love of peanut butter and banana sandwiches was brought to life, for a limited time only, in Reese's candy.
5. Butterfinger BBs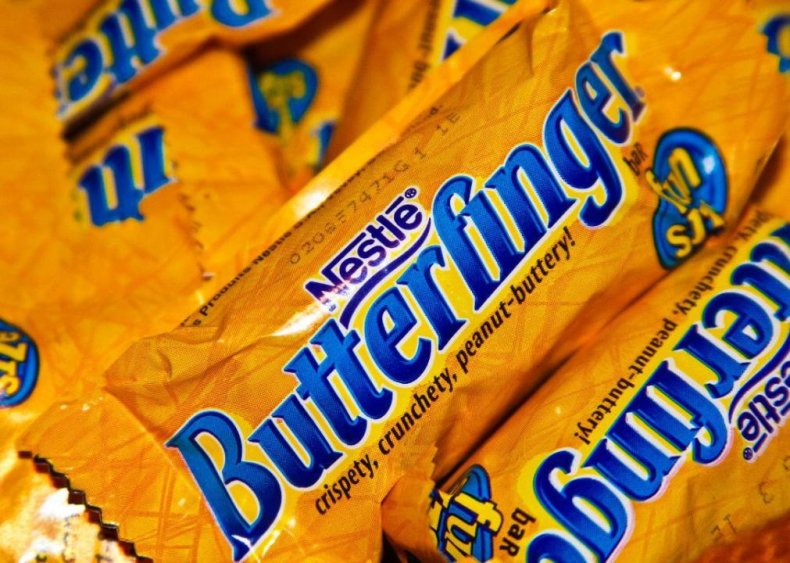 Butterfinger wasn't always only a bar. From 1992, a smaller, Malteaser-like candy was available named "BB's." It's not certain why these treats were discontinued in 2006, but some have suggested the low boiling point of the chocolate made it incredibly messy to eat.
6. Slo Poke Lollipops
A real old-timer, the Slo Poke Caramel Pop was first introduced in 1926 by the Holloway Candy Company. The company, rectangular caramel lollipop could either be sucked or chewed.
Though it has not completely disappeared, today's version, the "Carmel Bar" is slightly different. The candy has been reimagined with better ingredients and comes in a more sharable bar form.
7. Starburst Hard Candy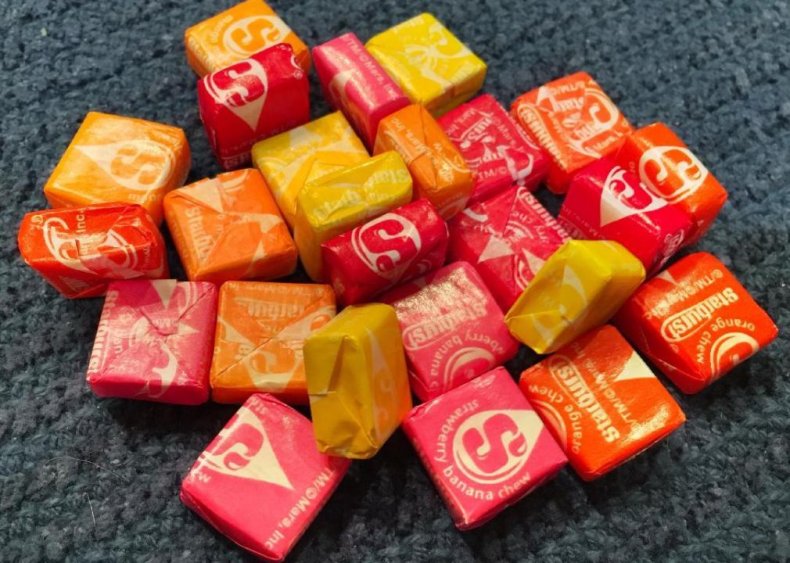 Despite an array of flavors—including strawberry, apple, orange, and cherry—these hard candies largely failed to impress. Perhaps because they lacked Starbursts' signature chew, they dropped off the radar in the 2000s.
8. Nestle's Triple Decker Chocolate Bar
Made of three thin layers consisting of a semi-sweet chocolate bottom, white chocolate middle and milk chocolate top, the Nestle' Triple Decker Bar was a hit in the 1960s. Sadly, the candy bar's existence was short-lived.
9. Reggie! Bar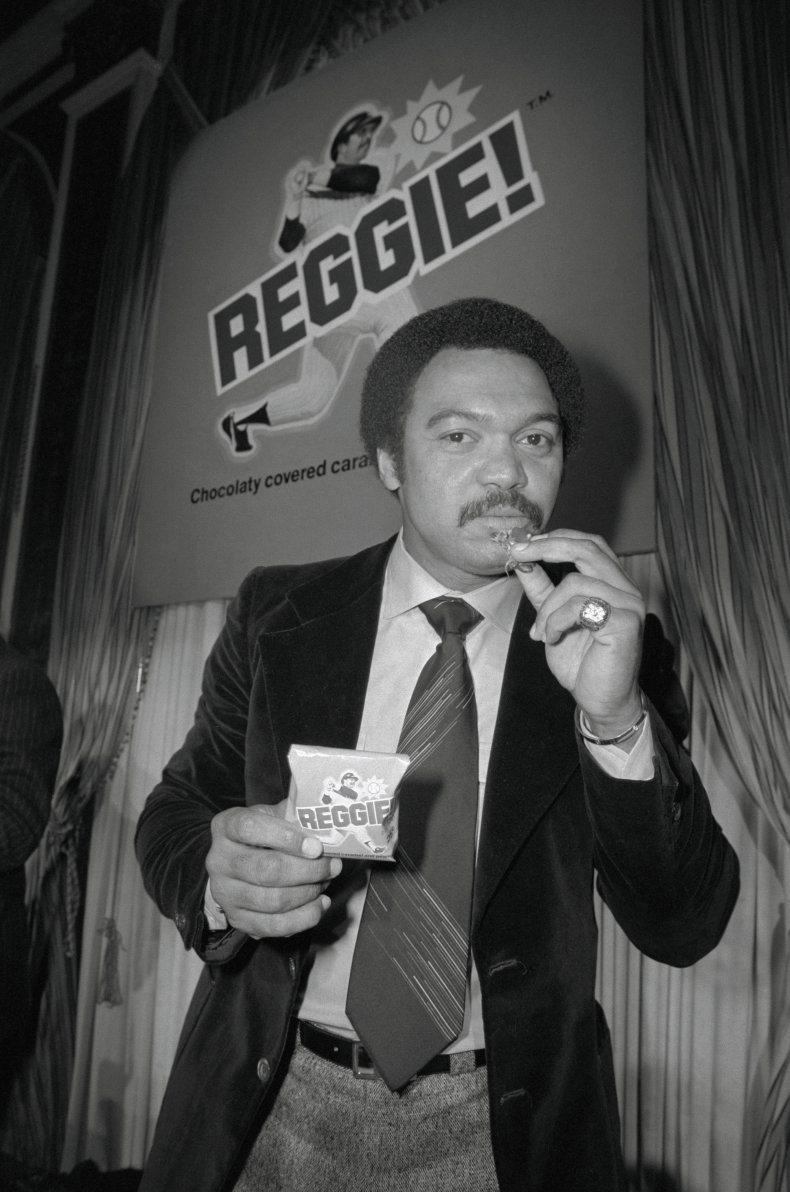 Originally known as "Bun Bar," these sweet treats were briefly renamed after baseball star Reggie Jackson. At the Yankees' home opener in 1976, the chocolate, peanut and caramel candy bars were handed to fans, who threw them on the field in celebration when Jackson hit a home run.
10.Cinnamon Tic Tacs
American's favourite breath mint once had a sweet, cinnamon flavor. Though this particular type of Tic Tac was discontinued in 2009 not all is lost. There is still a Cinnamon Spice flavor available today.
11. Jolly Rancher Wild Berry Mix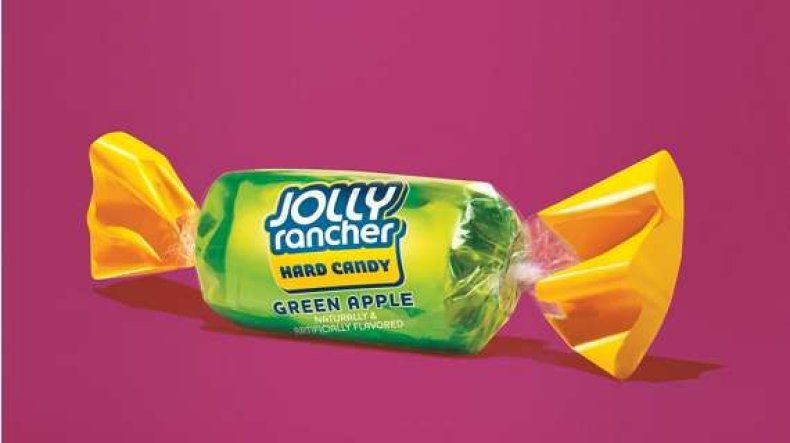 Cherry, blue raspberry, grape, green apple, fruit punch and watermelon, are all flavors you can expect to taste in a classic bag of Jolly Rancher. But did you know there used to be a Wild Berry mix? As of 2012, this was discontinued, although new fruity combinations come and go regularly.
12. Creme Savers
Bringing back memories of sucking on candy at your grandparent's house, Creme Savers came in Strawberry Crean, Orange Cream, and Raspberry Cream flavors.
Produced by Nabisco in the late '90s, they were discontinued in 2011 without much explanation.
12. Seven Up Bar
Perhaps the wackiest of the list, seven different chocolate "pillows," each filled with a different flavor comprised the Seven Up candy bar.
Flavours varied but often included brazil nut, buttercream, butterscotch, caramel, cherry, coconut, fudge, mint, nougat and orange. However, the candy bar disappeared in 1979 due to manufacturing costs and trademark issues.
14. Dunkaroos (but they're back!)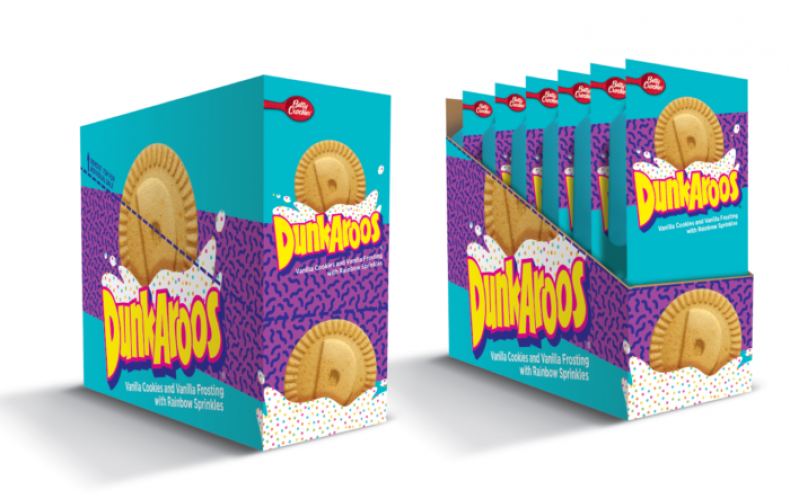 These '90s lunchbox essentials from Betty Crocker were out of action from 2012-2020.
But, they made an epic come back last year, when the cookie and frosting duo officially returned to stores again.
15. Hershey's Bites
Introduced in the early 2000s, these poppable balls were made from popular chocolate bars, such as Kit Kat, Rolo, and Peanut Butter Cups. Easy to eat, you could just rip open the bag without the fuss of wrappers. The line was discontinued in 2008.
16. Skittles Bubble Gum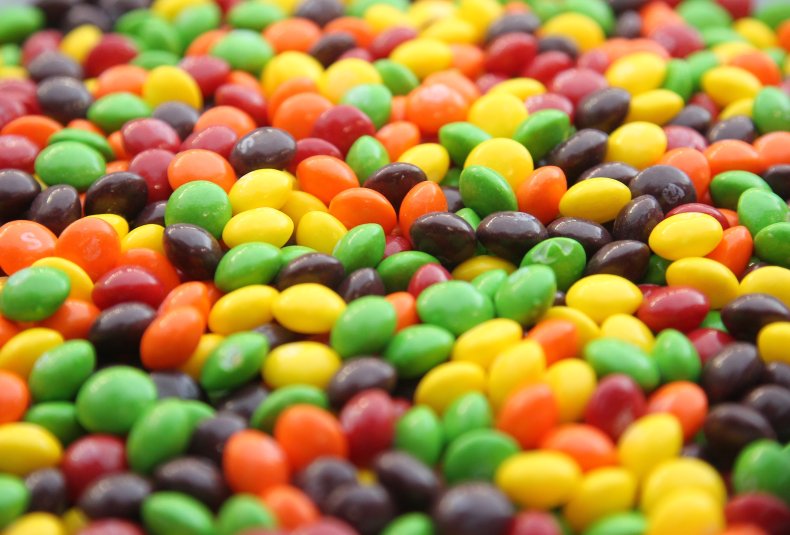 Skittles lovers could enjoy the trademark tangy taste for much longer in the 1960s, when the candy came in the form of bubble gum. Unfortunately, these treats were vanished from the shelves within a few years alongside the "X-treme Fruit Skittles Gum" flavor.
17. Hershey's Kissables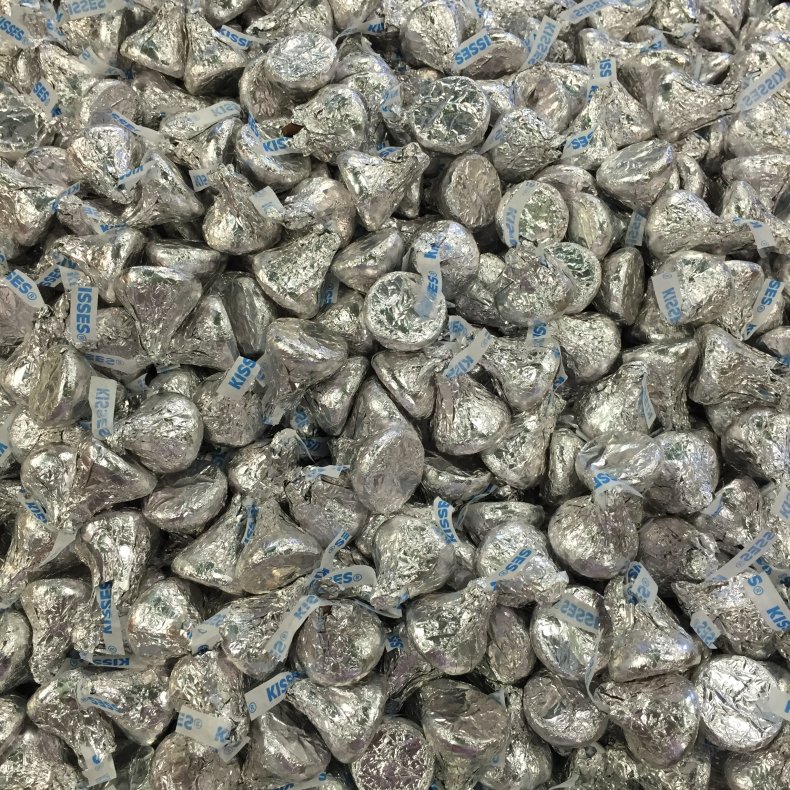 These mini teardrop shape candies were once a rival to moreish M&Ms. Inside a bag, brightly coloured sugar shells encased a milk chocolate core. Like Hershey's kisses, but without the fiddly foil.
A recipe change in 2007 proved to be the "kiss of death," and they were discontinued in July 2009.
18

. Flavor-Blasted Graham Goldfish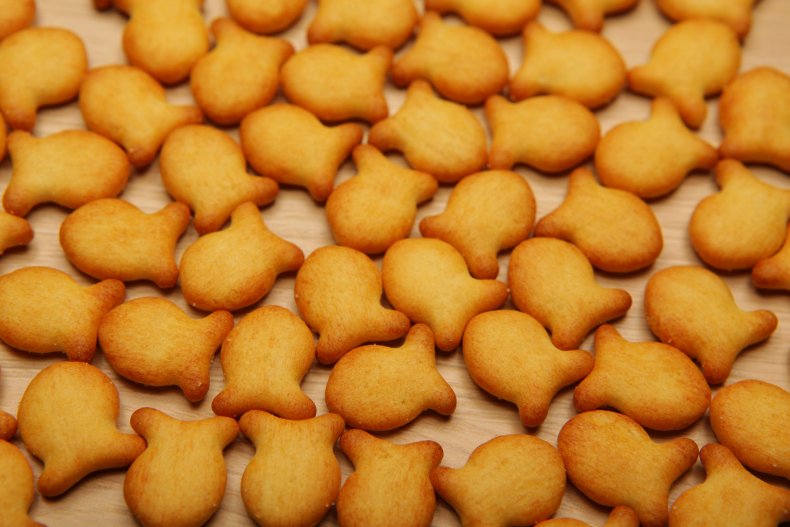 America's favorite fish-shaped crackers ran an intense, Graham Cracker flavor for a short stint of time. It is uncertain why Pepperidge Farm, the manufacturers, discontinued the product, but the good news is there are still over 30 other flavors of Goldfish out there.
19. Hershey S'mores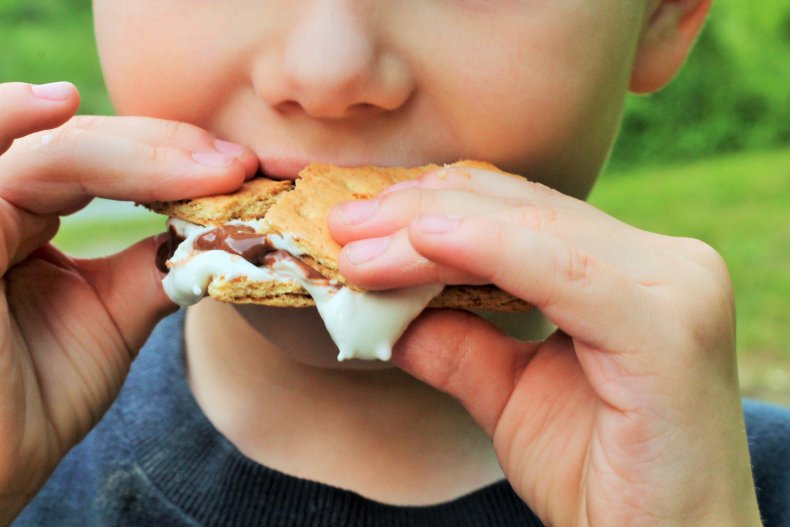 Just like the popular campfire treat, Hershey's S'mores was a candy bar made from marshmallows, graham crackers and chocolate. Introduced in January 2003 the S'mores bar was discontinued by the manufacturer 11 years later.
20. Hershey's Swoops
Like Pringles but in chocolate. Swoops were thin, curved, slithers that came only six to a pack, the excess packaging and the fact that you couldn't cram more than a dozen into your mouth at a time, meant this treat lasted only three years, from 2003-2006.
21. Marathon bar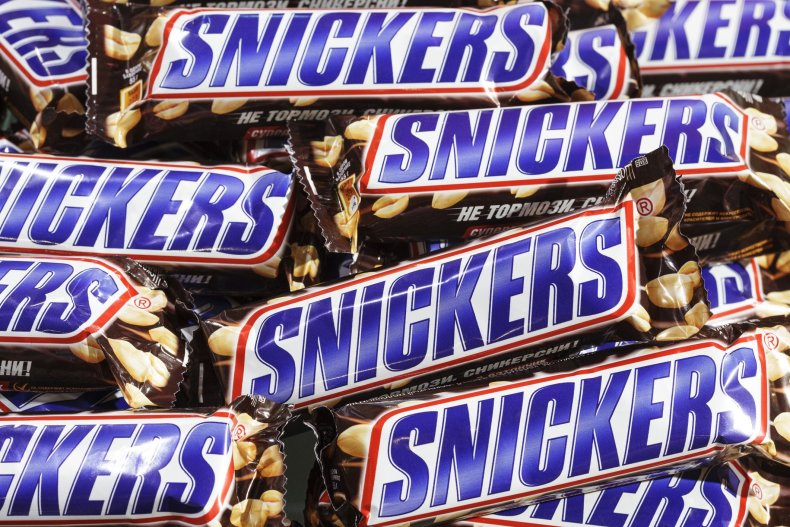 Only a slight rebranding, but Snickers were named Marathons in the UK and Ireland until 1990 when it changed to align with the global name. Almost 30 years later, retro sweet fans were able to purchase nutty nougat snack it its old-school packaging for a limited period in supermarkets.
21. Nestle Magic Balls
Another '90s staple, these hollow chocolate spheres were filled with a special figurine - usually from Disney or Pokemon.
They were discontinued in 1997, controversially, in response to campaigns from parents and rivals, who said that the toys inside the treat posed choking hazards.
But in 2000, they were re-launched as Wonder Balls, filled instead with a safe, candy centre.
23. Wonka Bar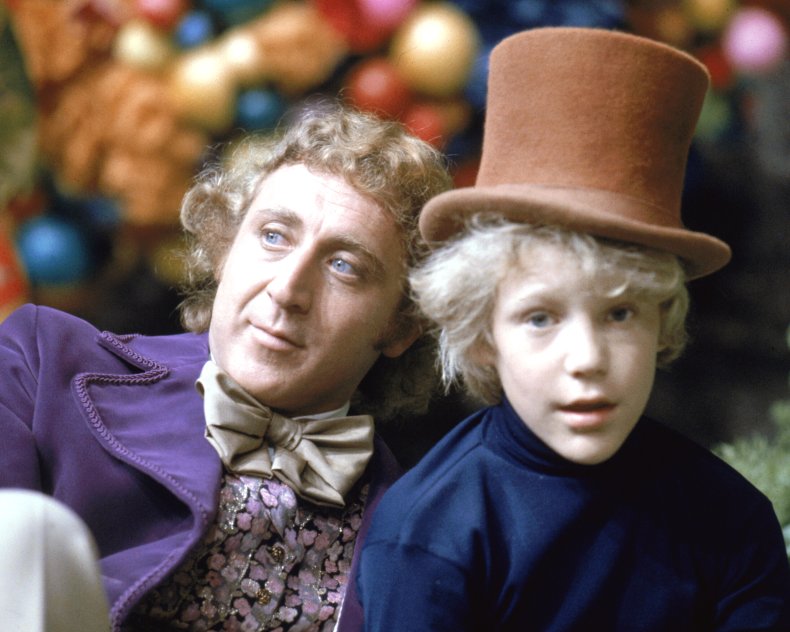 Taking a leaf from Roald Dahl's 1964 book Charlie and the Chocolate Factory, Chicago's Breaker Confections created a Wonka Bar in 1976.
A special version was released in 2005 to mark Tim Burton's film adaptation, which included a Golden Ticket, that could be claimed for a $10,000 cash prize.
The bar, which contained graham cracker pieces and milk chocolate, retailed until January 2010.