Intelligence Reports Show Susan Rice Didn't Break Law When She Requested Names Of Trump Associates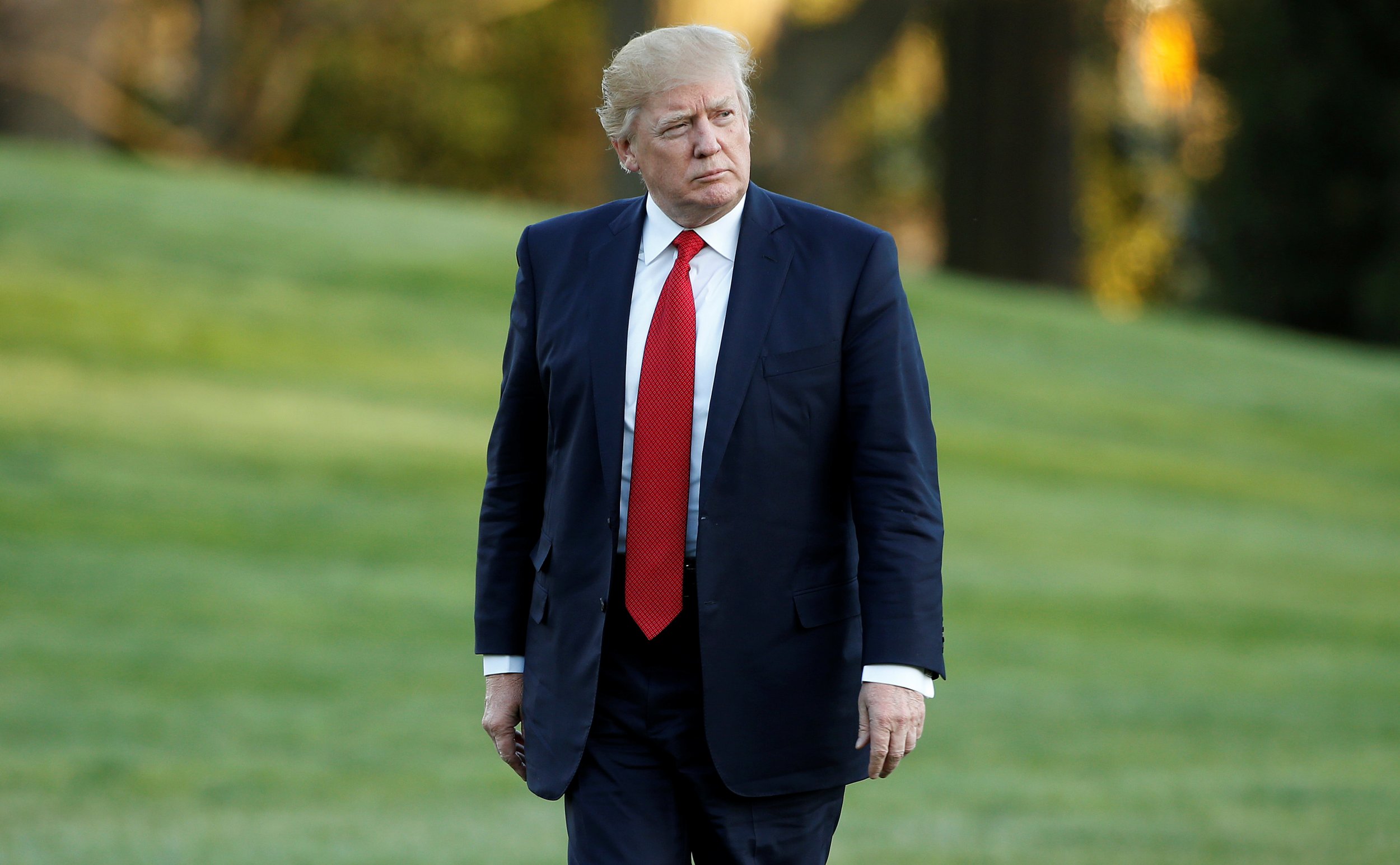 President Donald Trump's claim that Barack Obama's national security advisor, Susan Rice, broke the law to spy on him is unfounded, say Republican and Democrat lawmakers who have seen the classified reports the White House cited as evidence.
A Bloomberg report last week revealed Rice had unmasked the names of Trump associates who were swept up in U.S. foreign surveillance. Trump told The New York Times in an interview in early April that Rice might have committed a crime. "It's a bigger story than you know," he said, "I think that it's going to be the biggest story."
Members of the House and Senate intelligence committees have since been able to see the intelligence reports connected to Rice's requests at the National Security Agency's headquarters in Fort Meade, Maryland, over the past week, CNN reported Wednesday. But counter to the president's view, Rice's requests were "normal and appropriate" for a national security advisor, one congressional source told CNN. Another said there is "absolutely" no conclusive evidence that Rice did anything wrong or illegal. The network said it spoke with multiple sources in both parties, including congressional aides.
The president's national security advisor has the authority to unmask Americans intercepted in foreign surveillance. What Rice did is standard practice, according to legal experts.
Rice defended her requests last week on MSNBC. "There were occasions when I would receive a report in which a U.S. person was referred to -- name not provided, just a U.S. person -- and sometimes in that context, in order to understand the importance of the report, and assess its significance, it was necessary to find out, or request the information as to who the U.S. official was," Rice said.
But some GOP lawmakers have sought to make the case that Rice potentially exceeded her authority. "I believe Susan Rice abused this system and she did it for political purposes," Republican Sen. Rand Paul said on MSNBC 's "Morning Joe" last week. Rice "needs to be brought in and questioned under oath," he added.
Trump counterterrorism advisor Sebastian Gorka told Fox News personality Sean Hannity last week that Rice had potentially weaponized "intelligence for political purposes." Gorka called the unmasking of Trump associates akin to "what you expect in a Banana Republic and a police state, or an authoritarian state" and that it could potentially be a bigger scandal than Watergate — which ultimately led to the resignation of President Richard Nixon.
Rice is on a list of officials that both the Senate and House intelligence committees want to question during ongoing investigations into Russia's attempt to influence the November presidential election. Several intelligence leaks have revealed that Trump's campaign and transition team officials had contact with Russia, despite the president's claims to the contrary. Russian hackers are also believed to have leaked emails targeting Democratic lawmakers to help Trump get elected.
Read more: Devin Nunes steps away from Russia election probe
The classified intelligence reports seen by Republicans and Democrats are the same ones House Intelligence Committee Chairman Devin Nunes said on March 21 "incidentally" intercepted the communications of Trump and his transition team during routine foreign surveillance. Nunes said all the surveillance he saw was done legally and had nothing to do with his committee's investigation of Russia.
Nunes saw the intelligence on the grounds of the White House and after he spoke about it publicly, Trump said it "somewhat" vindicated claims he made on March 4 that President Barack Obama had illegally "wiretapped" his election campaign. FBI Director James Comey and the Justice Department refuted the president's claim in testimony to Nunes's committee on March 20.
Nunes kept the content of the reports from his House intelligence committee colleagues. But ranking Democrat Adam Schiff eventually secured the president's permission allowing committee members to view the reports.
Nunes announced Thursday he would temporarily step aside in his role heading the House's Russia investigation after the House Committee on Ethics announced it was investigating allegations that he "may have made unauthorized disclosures of classified information, in violation of House Rules, law, regulation or other standards of conduct."