Claude Lanzmann, Director of Seminal Holocaust Documentary 'Shoah,' Dies at 92
Claude Lanzmann, the documentary filmmaker best known for Shoah, his highly acclaimed nine-hour epic about the Holocaust, died Thursday at age 92 at his Paris home. The news of his death was first reported by French newspaper Le Monde, citing those close to him.
Lanzmann was born in Bois-Colombes, France, in 1925 to a French Jewish father and a Russian-Jewish mother, who had fled with her family from the Russian pogroms at the beginning of the 20th century.
During the war, Lanzmann was involved in the French Resistance against the Nazi occupation, as was his father. "As a member of the Maquis in Auvergne he took part in the fighting that led to the liberation of that region," according a biography of Lanzmann in The Columbia History of Twentieth-Century French Thought.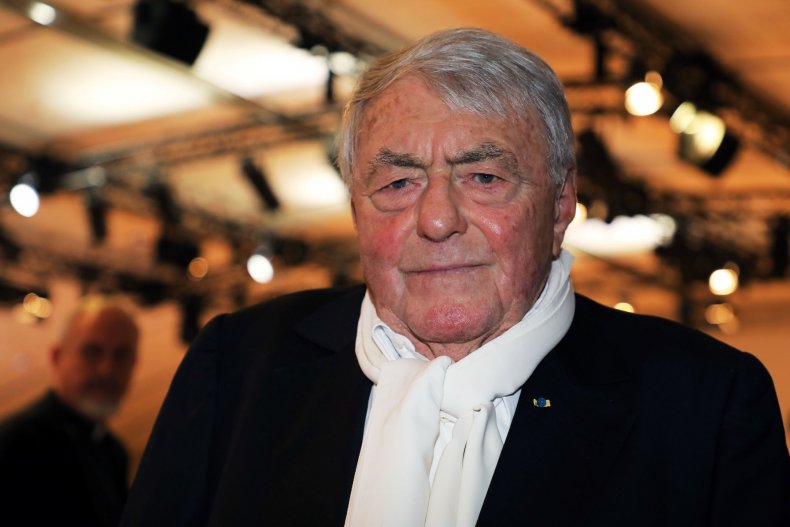 "I was involved in several ambushes, as a machine-gunner and as a gun loader," Lanzmann told Der Spiegel in 2011. "Once, in the summer of 1944, we ambushed a German convoy on its way to the front in Normandy. I shot, and I certainly killed Germans."
He studied philosophy at the Sorbonne and briefly after the war's end taught at the newly founded Free University in West Berlin, according to a profile in The Arts Fuse, before becoming a journalist.
Later, he became friends with philosophers Jean-Paul Sartre and Simone de Beauvoir, and he had a sexual relationship with de Beauvoir.
The haunting documentary Shoah, for which Lanzmann is most famous, took 11 years to make. Using testimony from both witnesses and perpetrators, it tells the story of the Holocaust, but Lanzmann deliberately did not use archival footage.
"There are no images of people dying in the gas chambers. I was interested in the visualization of what had happened, the incarnation, the shaping of memory," he told Der Spiegel.
Often called a masterpiece, Shoah won multiple awards after its release in 1985, including accolades from the New York Film Critics Circle and the British Academy Film Awards.
But Lanzmann balked at calling it a documentary. "Shoah is not a documentary. The word makes me want to take a pistol and shoot," he told The Arts Fuse in 2012. "I could never have made Shoah if I had been in a camp. Shoah is not about survival. It is not about survivors. It is about death."
He added, "I say, when I want to be provocative, nobody was in Auschwitz. The people who were selected to leave did not experience Auschwitz. The people who died had no consciousness of their own death."
Lanzmann married three times and had two children.
This article was updated to include more background information and quotes.