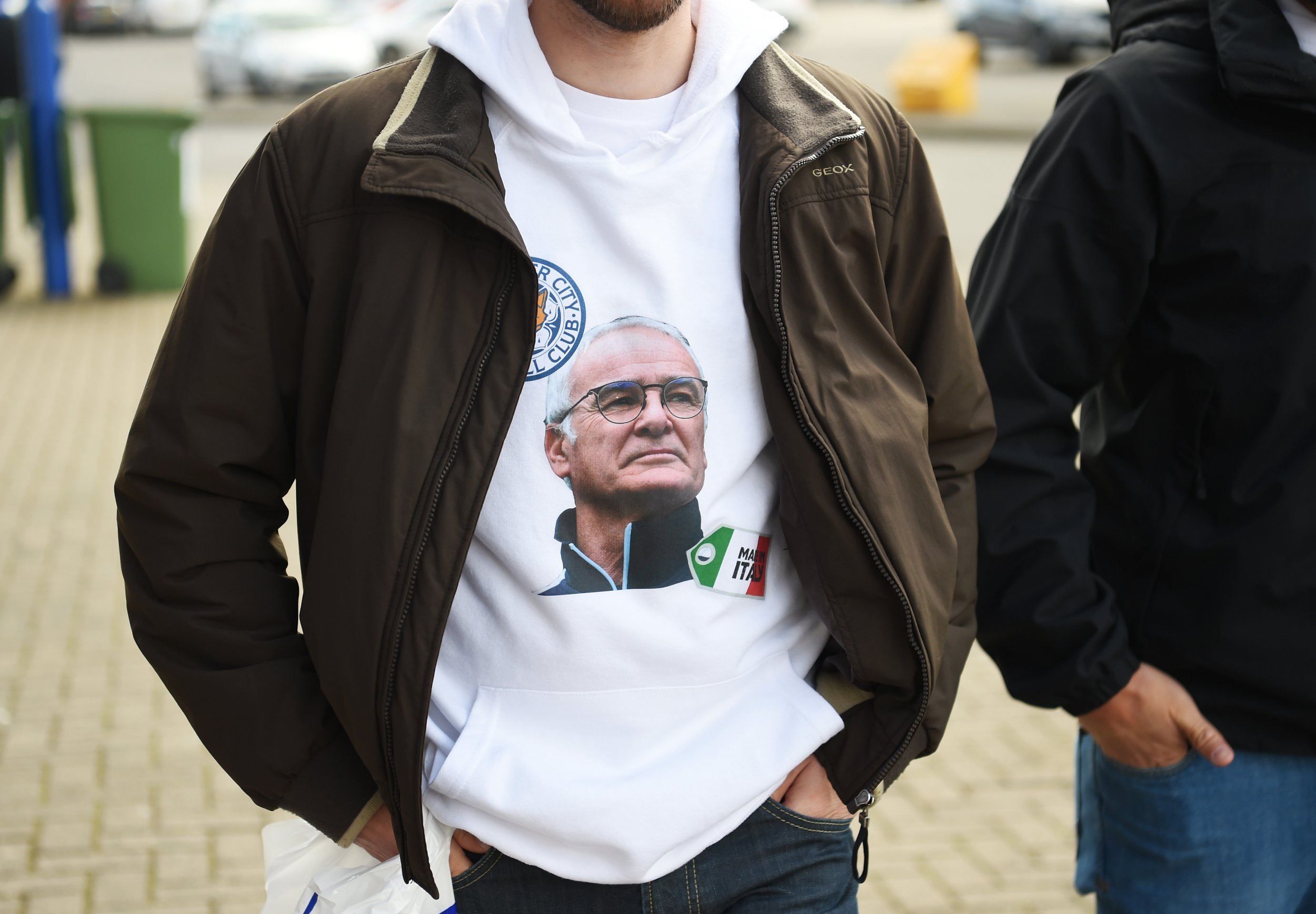 Leicester City took a slight stumble in its seemingly inexorable stomp to the English Premier League title on Sunday, as it drew 2-2 with West Ham United in a chaotic encounter at the King Power Stadium.
Jamie Vardy blew his top and was sent off; Leicester fell 2-1 behind and looked to be handing Tottenham Hotspur a clear path back into the title race. Vardy was on Monday charged with improper conduct by the FA.
But the latest in a line of disputed decisions in the game from referee Jon Moss gave Leicester a late penalty that striker Leonardo Ulloa converted.
But Claudio Ranieri's side looked shakier than in recent games. That is understandable, of course, as the finishing line comes into view. This would, as has been well documented, be the greatest Premier League triumph of all time.
And it will be virgin ground for Ranieri, who has never won a major league title, a run that includes a series of close shaves.
Could the 'Ranieri Curse' strike again? Here Newsweek Europe examines the genial Italian's painful history of near misses.
Chelsea, 2003-04
More of an unexpected title challenge, really, than a screw-up. Chelsea was in the first year of Roman Abramovich's ownership and was not, at this stage, supposed to challenge for the Premier League.
Under Ranieri, known as the 'Tinkerman' at this point for his propensity to make multiple tactical changes during games, Chelsea finished as distant runner-up to Arsenal's "invincible" team, which went the whole season unbeaten. Seventy-nine points, though, which Chelsea finished on, might be enough to win the Premier League this season, with Leicester currently on 73 with four games remaining, eight more than nearest challenger Tottenham.
It wasn't all bad, then, and Ranieri laid the foundations for a certain Jose Mourinho, who came into Stamford Bridge in the summer of 2004, after Ranieri was dismissed, and won two titles in a row.
Juventus, 2008-09
A direct encounter with Mourinho this time. Juventus had a steady season under Ranieri, and, with seven games of the season remaining, was a plausible 10 points behind Mourinho's Inter Milan, which would go on to complete a treble including the UEFA Champions League.
Juventus then drew five of its last seven games to definitively hand Inter the title. Not an epic choke, perhaps—but another opportunity missed. Worse was to follow very soon…
Roma, 2009-10
Ranieri vs. Mourinho round two, and again the Portuguese came out on top. The Italian joined Roma, the club he had briefly represented as a player more than three decades before, in early September following a calamitous start to the season. Such was the run Roma went on that by week 33 of the Serie A season, it led the table from Mourinho's Inter with five games remaining.
But Roma contrived to lose that lead, and, to make things even worse, it then lost the Italian Cup final, to Inter again.
So there you have it: Ranieri's history of unfortunate eventualities. We are not counting his time at AS Monaco here, when the club finished nine points behind Paris Saint-Germain, because the team from the French capital was, and remains, so many streets ahead of any other team in Ligue 1 in terms of spending power.
Still, the fact remains: Ranieri has finished as a major league runner-up four times in his career. Leicester will be crossing everything it can as a club to make sure that bittersweet fate doesn't happen again.
Uncommon Knowledge
Newsweek is committed to challenging conventional wisdom and finding connections in the search for common ground.
Newsweek is committed to challenging conventional wisdom and finding connections in the search for common ground.
About the writer
Sportswriter at Newsweek.