Leicester City: The Teams That Claudio Ranieri Must Avoid in Final Champions League 16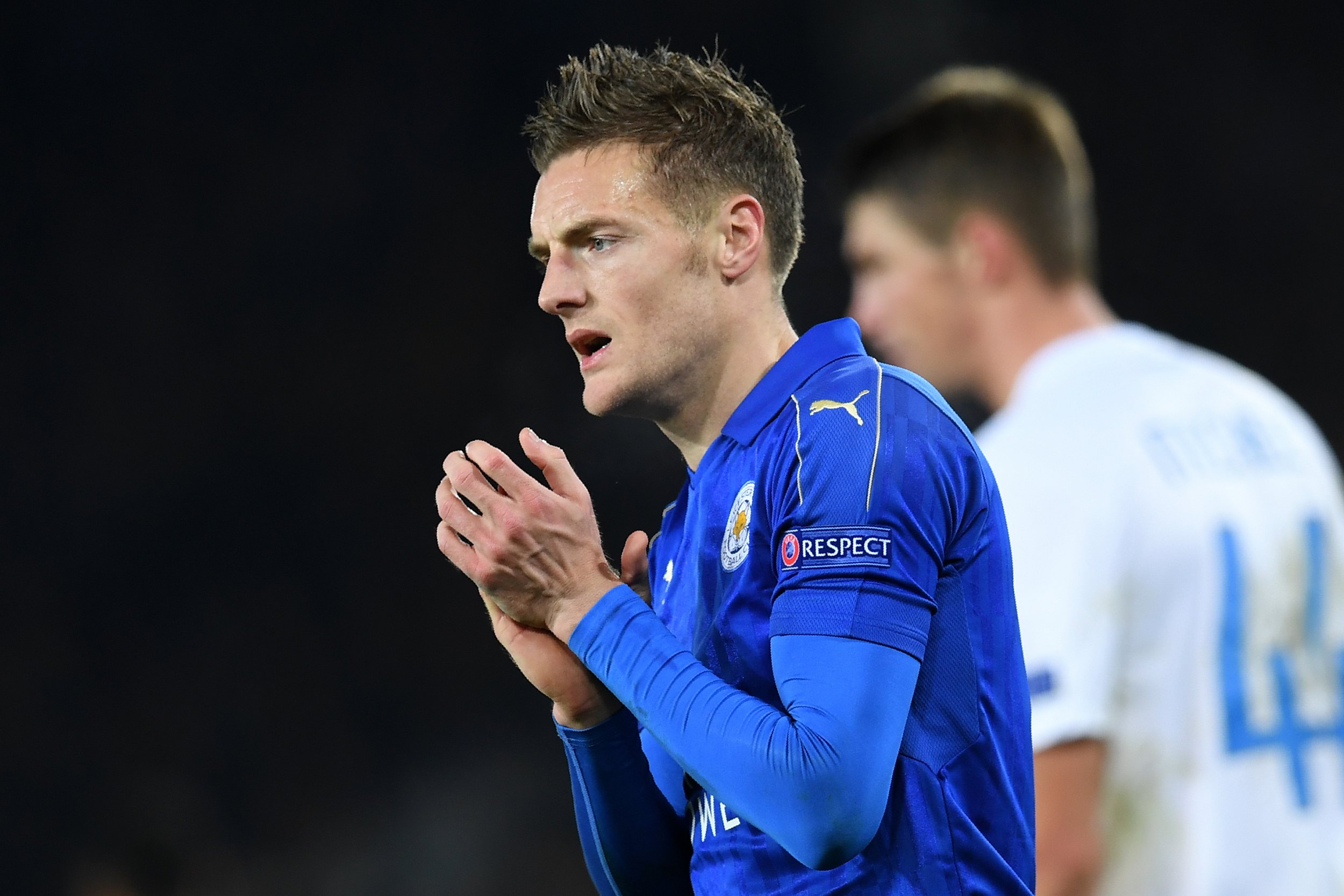 Leicester City's extraordinary English Premier League title triumph would surely never be repeated, at least in this era.
This season, Claudio Ranieri's team has already given up on defending the league –they are in 14th place after 12 games and 14 points off Chelsea, who currently occupy top spot.
In the UEFA Champions League, however, Leicester has reproduced last season's domestic form. So good has it been that Group G has already been won, with a game to spare.
Attention now turns to the knockout rounds, in February. How far can Leicester go? That will of course depend on the strength of the team it has to face next. So who will Ranieri hope to avoid, and who would he like to face? Newsweek breaks down Leicester's possible opponents.
Nightmare draws: Real Madrid, Bayern Munich
Due to a 3-3 draw with Legia Warsaw when they fielded a team seemingly set up to help Cristiano Ronaldo break the Champions League scoring record (and not a lot besides), Zinedine Zidane's team are two points behind Borussia Dortmund heading into the final round of the group games.
Madrid play Dortmund at Santiago Bernabeu in the Spanish capital on Wednesday December 7. A rerun of the 2-2 draw from September would allow Thomas Tuchel's side to finish top of Group F and hand Real Madrid a last-16 tie against a group winner. Zidane's side are unbeaten in 30 games in all competitions. This would be the most brutal draw that Leicester could get.
Bayern Munich looked labored in its defeat to Dortmund in the Bundesliga at the weekend, its first league loss of the season.
More damaging, at least in terms of its status in this year's Champions League, was the defeat to Atletico Madrid on September 28. On Wednesday night, Bayern lost to FC Rostov while Atletico beat PSV Eindhoven to win the group. Bayern may be out of form, but remain a horrible team to meet in the knockout rounds.
Chance of an upset: Napoli
Group B bucks the trend of this year's Champions League by being incredibly tight. Going into the last round of games, any one of three teams could win the group: Besiktas, in third, could vault over Benfica and Napoli by beating Dynamo Kiev.
Ranieri's worst scenario is probably if Napoli finishes second in the group, as it stands right now. Maurizio Sarri's team is only sixth in Serie A as it struggles to overcome the loss of prolific striker Gonzalo Higuain. But his replacement, Arkadiusz Milik, may be back by the start of the knockout rounds, and Marek Hamsik remains a tremendous operator in central midfield. Leicester would go into this tie as an underdog–but only just. Benfica and Sevilla, likely to finish second in Group H, present similar challenges as technically accomplished teams that remain fallible to a Premier League team's pace and physicality.
Quarter-finals, here we come: Besiktas, Bayer Leverkusen
No team relishes an away trip to the Vodafone Arena on the Bosphorus, which is a far more intimidating place than it sounds. Still, Ranieri would be hopeful of picking up a positive result at the King Power Stadium before the return leg in Turkey.
Leverkusen, perhaps, appears of better quality to British viewers than is actually the case. While it took four points off Tottenham Hotspur, that club's performance in this season's Champions League was alarmingly disappointing.
Leverkusen has dangerous attackers — Julian Brandt, the Germany international, and Slovenia midfielder Kevin Kampl stand out. But the club have hardly been brilliant in the Bundesliga, where they sit ninth after nine games. Leicester would go into this tie with a 50 percent chance at least of progression