Niecy Nash Teases 'Claws' Season 3: Roller and Desna Romance and More Spoilers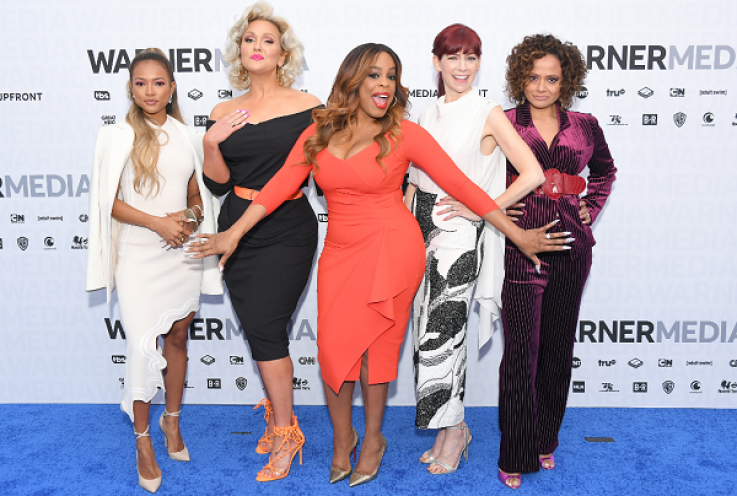 Desna Simms and Roller Husser's relationship on TNT's crime comedy Claws has been a dysfunctional one, to say the least. Sometimes the criminals' romance is hot and heavy. Other times, they're cold and bitter. Fans have seen them nearly ready to kill each other in one instant and undeniably charmed by one another in the next.
In Season 3, though, viewers may finally get some clarity on the future of Nail Artisan of Manatee County's former owner Desna, played by Niecy Nash, and Jack Kesy's character, Roller.
"There is a lot of back and forth with Roller and Desna," Nash recently told Newsweek. "There are some tight conversations about how she even got to where she is. All of it started because of him. She was minding her own business and he came around and was like, 'Let me help you out right quick.'"
Desna has long tried to keep her chemistry with Roller buried under the floorboards with all the rest of her dirty deeds and secrets. It's understandable why she has her reservations—he's mistreated her and their relationship more than a few times since the show premiered in 2017. Nonetheless, it's their romance that fans can't seem to get enough of.
"It's funny because fans of the show were all in my comments last year between Roller and Dr. Ruval. Even when we thought Dr. Ruval was going to act right, people were still like, 'No we like you with Roller!'" Nash said. "Fans are obsessed with Desna and Roller, and I'm like really? Why?"
There were some viewers happily fooled by Desna's romance and short-lived marriage to the late scam artist Ruval (Jimmy Jean-Louis) during Season 2. It was heartbreaking when Desna learned of his true colors—and adulterous behavior—but everyone was satisfied when Roller confessed his feelings and kissed her on her wedding day.
Now with Ruval dead and gone and Season 3 in full swing, viewers will possibly see the Bonnie and Clyde-like characters actually trying to give love another shot. "This season you kinda get to see her decide whether or not she's gonna really give him a chance or just shut the whole thing down," Nash continued.
With the nail shop behind her, Desna will fall into her new role as a casino owner—a feat she earned when Ruval was shot and killed just moments after they tied the knot last season. Roller has some newly minted clout too as her right-hand-man for the clinic's drug dealings, and Nash said the mobster would move in a more "elevated" way as he tries to impress Desna.
"He's going to try to see if he makes this move or that move if she'll like him a little more. You know how [men] do—[they] try to get a little shiny to see if you'll lean in a little more," Nash added.
Claws airs on TNT on Sundays at 9 p.m. ET.
Niecy Nash Teases 'Claws' Season 3: Roller and Desna Romance and More Spoilers | Culture