How to Watch 'Claws' Season 3 Premiere: Live Stream, Channel, Air Time and More Info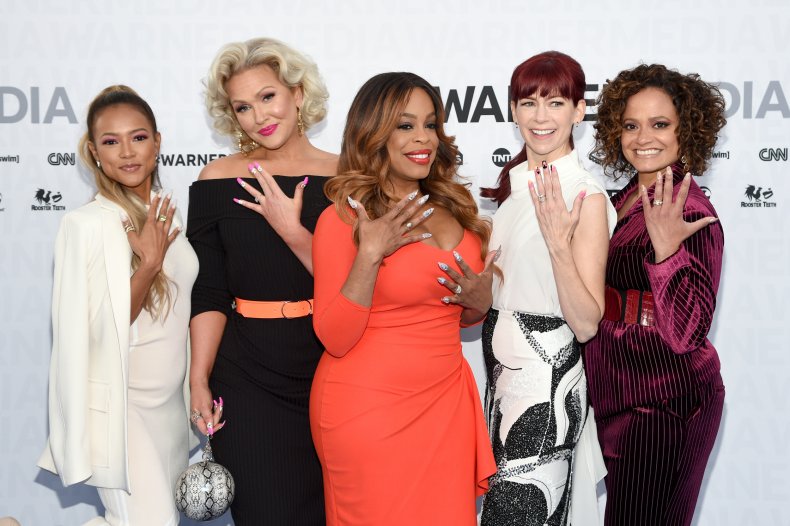 The bad girls of Palmetto will officially return to the small screen on Sunday—that's right, Claws is back on TNT.
The colorful and hilarious crime comedy will premiere Season 3 with Nail Artisan of Manatee County manicurists Jennifer (Jenn Lyon), Polly (Carrie Preston), Quiet Ann (Judy Reyes) and Virginia (Karrueche Tran) coming into a whole new world of power and luxury now that the head boss-in-charge Desna Simms, played by show lead Niecy Nash, has traded in her nail salon for a casino.
Well, if you saw the Season 2 finale then you know it was more like the police made Desna hand over the infamous salon, which was a money laundering front for the Dixie Mafia's former drug boss Uncle Daddy (Dean Norris). However, the death of Desna's short-lived husband Dr. Ruval (Jimmy Jean-Louis) led to her acquiring of his casino.
If fans thought Desna's crime-filled past was behind her now that she's a hot-shot casino owner, they are in for quite the surprise. Teasers for the new season show the women still up to their same old tricks, schemes and trouble. They might not have the Russian mob boss Zlata (Franka Potente) to worry about now that she is dead and out of the way, but there's a new sea of enemies Desna will have to navigate the women through. There's also the problem of Desna's newfound power—and how she will use it—that the group will have to worry about.
It's not all shady dealings, though. Romance appears to be on the horizon in Season 3. Desna's spotted in the Season 3 trailer enjoying a makeup session with her longtime love interest Roller, although given their shaky history it's probably best for fans not to expect whatever's blossoming between the gangsters to last. Meanwhile, love will also brew for Quiet Ann, but she'll have to keep her lips sealed since it's with someone who could potentially bring the ultimate ending to Desna and the rest of the crew.
The new season will kick off on TNT at 9 p.m. ET on Sunday. Viewers without access to cable will be able to live stream the premiere on TNT's website on any smart device, however, they will need to use a TV provider login to access the stream.
While the first and second season of Claws is available for streaming on-demand on Hulu, fans won't be able to catch the premiere of Season 3 on the streaming giant's platform as Claws is not a part of Hulu's Live TV bundle.