Former 'Fox & Friends' Host Accused of Running Ponzi Scheme Flees U.S. for Portugal
Clayton Morris, a former co-host on Fox News' Fox & Friends, has moved to a coastal town in Portugal, leaving behind dozens of lawsuits accusing him of fraud
Morris and his wife, ex-MSNBC anchor Natali Morris, are accused of defrauding real estate investors through their company Morris Invests, by selling them homes that were in worse state than advertised and weren't repaired as promised.
The couple has denied those claims.
"Because my husband had some residual 'fame' from his former career as a news anchor, he was given a disproportionate amount of blame, particularly in national press," Natali wrote on her website.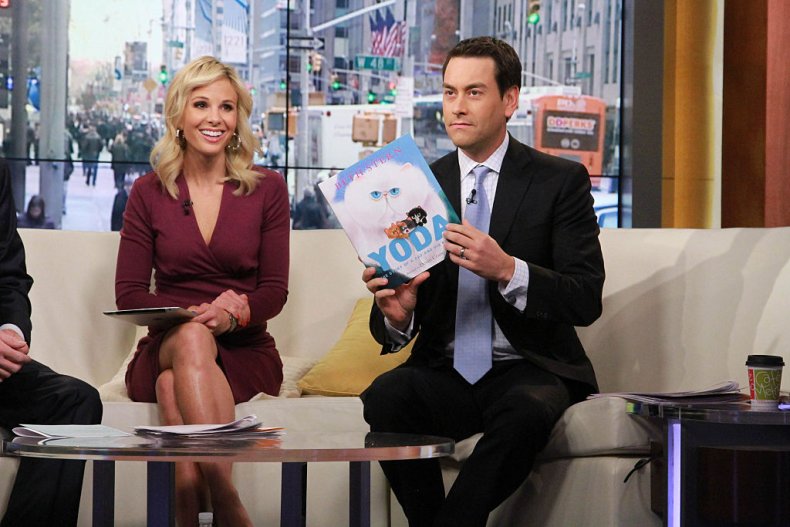 The Morrises argue that the real culprit is Bert Whalen of Oceanpointe Investments, who sold many of the homes Morris Invests encouraged investors to buy. Whalen was also reportedly supposed to oversee renovations and manage the properties.
Whalen first connected with Clayton Morris in 2015, and the newsman brought in a huge new crop of eager investors.
Investors with Morris Invests claim they were blinded by Morris' fame and sunk tens of thousands of dollars into damaged properties.
"He's famous and I thought, 'He's not going to ruin his entire reputation,'" one investor, attorney Brian Freeman, told the New York Times. "Obviously, in hindsight, I feel like such an idiot."
More than 20 criminal complaints have been made against Moris in the state of Indiana.
According to the Indianapolis Star, Whalen owns more than 700 properties through various holding companies and, last year, amassed an average of 2.5 code violations per day, by far the most of any property owner in the region.
Indiana Attorney General Curtis Hill says he's has officially opened a criminal investigation.
In her post, Natali Morris wrote her husband has responded to questions posed by prosecutors in three different states. But now that the family has left the country, many plaintiffs worry that they won't be able to be collect damages if a judge finds in their favor.
"In my clients' opinion, innocent people don't flee the country," Jynell Berkshire, a real estate attorney representing several investors, told the Star.
Natali, who says several charges against her husband have already been dropped, responded to those concerns in a post titled "Learned Helplessness."

"My lawyers did advise that the press and the plaintiffs lawyers wouldn't like it if we moved out of the country. Well, I don't like what the press and plaintiffs lawyers are doing either so I guess that makes us even in the life-choice-approval category.
She says her family's decision to move was primarily driven by their emotional well-being:
"My husband is good, through and through. Watching him go through this has been what I would imagine it would be like to watch him endure chemotherapy. It is poison he doesn't deserve... Our family suffered under the weight of it all. We both felt that we had to make a drastic change if we wanted to survive."
In addition to appearing on Fox & Friends in 2009, Clayton Morris was host of the podcast Investing in Real Estate. He also covered technology and continued to appear on Fox News Radio. He parted ways with Fox News on September 4, 2017.