'Clean' Chinese Restaurant Opened By White Couple And Criticized For Racial Insensitivity Closes After 8 Months
A Chinese restaurant that promoted clean eating has closed after just eight months in business.
The New York City restaurant, named Lucky Lee's, announced its closure via an Instagram post on Sunday. The establishment's time in business was met with allegations of racism and cultural insensitivity, as the restaurant was opened by a white couple, health coach and chef Arielle Haspel and her husband Lee Haspel.
Lucky Lee's, named after Lee Haspel, offered a casual menu of modified takes on American Chinese fare like General Tso's chicken and lo mein. The menu was developed with an eye to those with dietary restrictions, saying that its offerings were "gluten-free, wheat-free, peanut, cashew and pistachio free... with non-GMO oil, and without refined sugar or food coloring."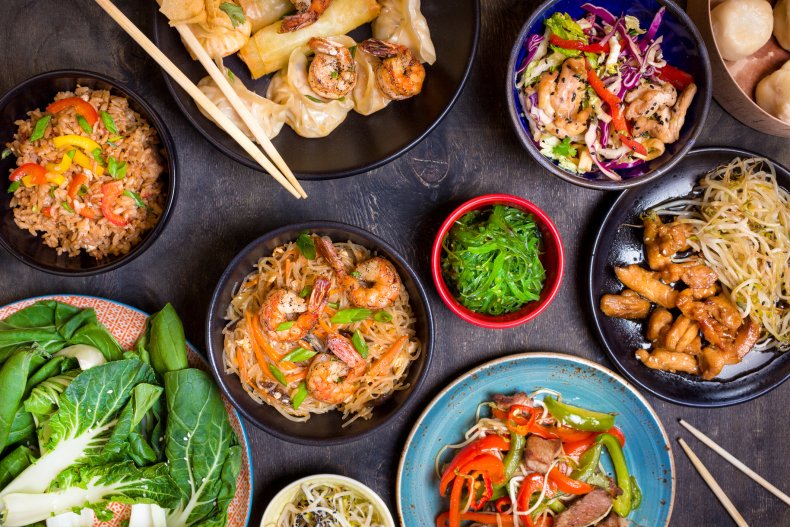 Shortly after Lucky Lee's opened, Haspel received pushback from critics who believed that her marketing language played into existing stereotypes of Chinese restaurants being dirty and unhealthy.
The business' Yelp page was quickly inundated with negative reviews as people rejected the implication that Chinese food could not be healthy and satisfying.
Patrons who ordered food from the restaurant also seemed unsatisfied, with one customer writing on Yelp that their dish tasted like "a suburban mom trying to dress up her steamed broccoli with some ethnic seasoning added at the last minute."
Haspel rejected criticisms, claiming that her restaurant was being respectful to Chinese cooking traditions, despite posting on her blog that "You know the morning after you go to your favorite chinese restaurant or sushi joint and you feel bloated, your eyes are puffy and your rings hardly fit on your fingers?"
"There are very few American-Chinese places as mindful about the quality of ingredients as we are," Haspel wrote in an Instagram post. "We're excited to offer it to people who want this type of food, and it can make them feel good and they can workout after and they can feel focused after and it will add to their health."
Lucky Lee's marketing also tapped into disproven concerns about MSG, a common ingredient in many Asian cuisines that quickly adds umami and depth of flavor.
The restaurant has disabled comments on their farewell Instagram post.
Haspel's previous food experience came with a stint in nutrition school and gigs as the host of two online cooking shows. She also runs a wellness jewelry company, The I Love Me Collection, that sells rings and necklaces "to inspire women to love themselves and treat themselves well."
Chinese-influenced restaurants owned by non-Chinese people often come under fire. When celebrity chef Gordon Ramsay opened his "authentic Asian eating house" Lucky Cat in London this summer, he was criticized for not having a single person of Asian descent in the kitchen, as well as insensitive cocktails like the "Lucky Geisha."
New York is notorious as a city for new restaurants to survive in. According to a 2011 study, 80 percent of eateries in the city close in the first five years of operation.