Did Trump End the War on Clean Coal? Fact-Checking the President's State of the Union Claim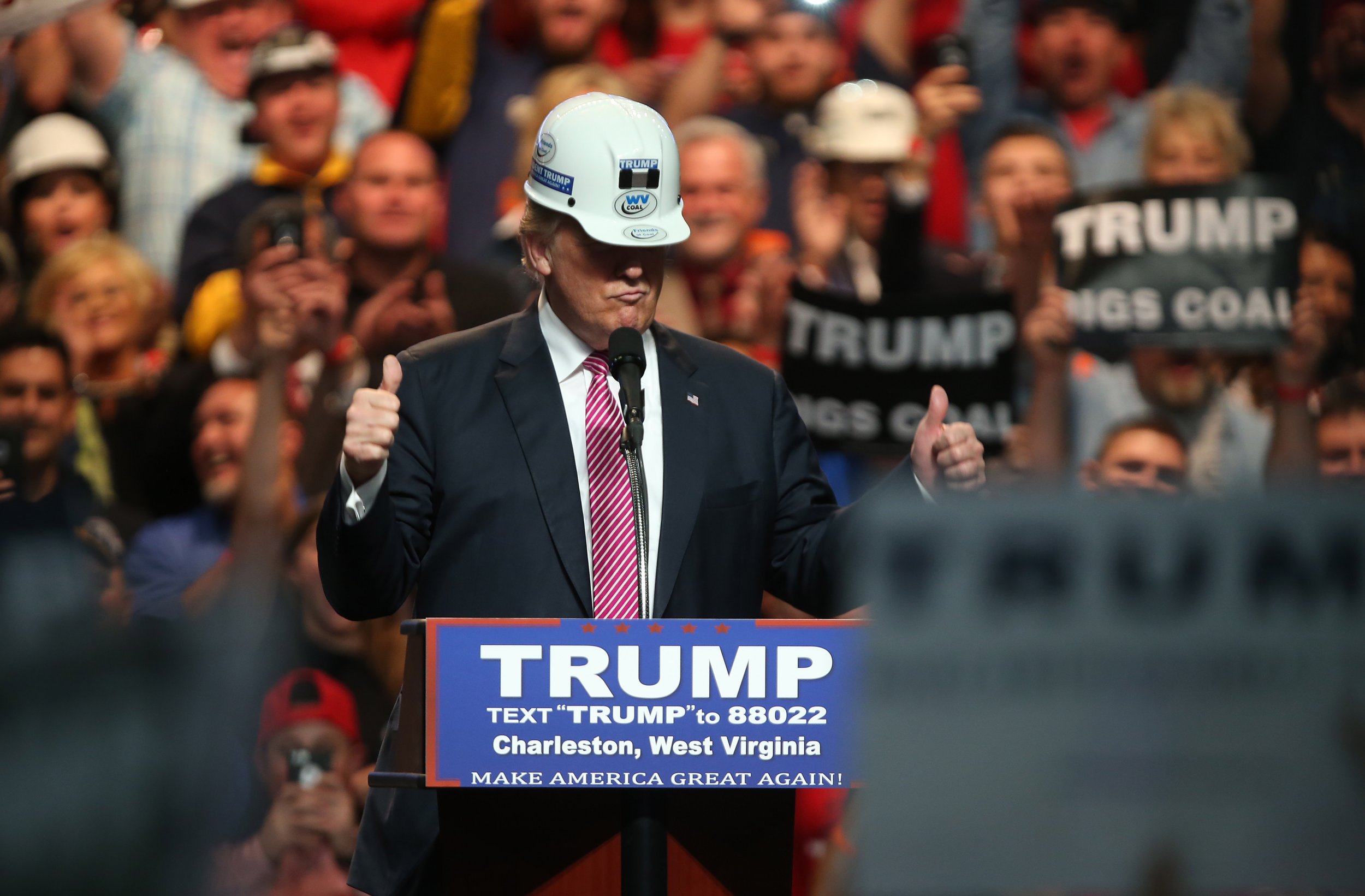 Updated| President Donald Trump declared during his first State of the Union address Tuesday night that his administration had successfully ended "the war on clean coal."
"We have ended the war on American Energy-and we have ended the war on beautiful clean coal. We are now an exporter of energy to the world," he said.
There is no official war on coal, the term was popularized by industry executives as an anti-President Barack Obama slogan. But if there were a war, it would be far from over.
It is true that 771 net coal miners were hired in 2017, but the death toll also doubled to 15, up from eight in 2016. The majority of coal-producing states actually lost jobs last year: Ohio, Kentucky, Maryland, Montana, Wyoming, Indiana, New Mexico and Texas were down for the year.
Even with hundreds of new miners hired last year, the solar and wind industries still employed nearly three times as many people as the coal industry. Half of America's coal-fired plants have shuttered since 2010 and since Trump took office at least 17 plants have announced they'll be closing shop. Coal isn't cost-competitive with cheaper natural gas and it faces new competition as the cost of renewable energy continues to decline.
Exports of coal fell 23 percent in 2015 and another 32 percent through the first half of 2016, though domestic production is slightly up.
Clean coal is a phrase created by advertising agency R&R Partners in 2008. The term refers to coal companies that are working to reduce the carbon emissions caused by the coal-burning process. Unfortunately, most of their methods haven't worked.
Even Robert Murray, a close friend of Trump and the CEO of Murray Energy, the country's largest privately held coal-mining company has said as much. "Carbon capture and sequestration does not work. It's a pseudonym for 'no coal,'" he said last year.
Murray Energy clarified that while the company does not support the above methods of carbon emission reduction, "Mr. Murray is, and always has been, a staunch supporter of those clean coal technologies which are scientifically and economically proven in the marketplace," Specific technologies Murray supports include "supercritical and ultrasupercritical combustion; high-efficiency, low-emission generation; coal-fired combined cycle generation; fluidized bed combustion and integrated gasification combined cycle."
Updated with a statement from Murray Energy.