Trump Administration Rollback Could Threaten Clean Drinking Water for Millions of Americans, Environmental Group Says
President Donald Trump's EPA is set to roll back a rule intended to protect U.S. drinking water this week, potentially compromising the safety of water for tens of millions of Americans.
The changes to the Obama-era Clean Water Rule would limit the types of waterways that are protected from industrial pollutants by changing the definition of "waterways of the U.S." to omit intermittent or ephemeral springs. These bodies of water are either unconnected to larger waterways or only flow after rainfall, but they still contribute to the supply of drinking water for more than a third of Americans.
One hundred seventeen million people, situated in every state of the country in both urban and rural areas, currently drink and use potable water from these sources, according to the EPA. The rule change would impact a significant portion of them, said Madeleine Foote, legislative representative for the League of Conservation Voters.
"The Trump administration wants to take us backwards, creating a new set of rules for corporate polluters while leaving the rest of us more vulnerable to toxic water pollution. We need to do more to protect our water, not less," Foote said in a statement. "The Clean Water Act is one of our most important environmental laws, and this attempt to limit its protections will threaten the drinking water for tens of millions of people."
The proposed change comes as cities like Flint, Michigan, enter their fourth year of a clean water crisis. In 2015, nearly 21 million Americans were drinking water from sources that violated standards. The EPA and the Trump administration, meanwhile, pushed for budget cuts to drinking-water protection programs.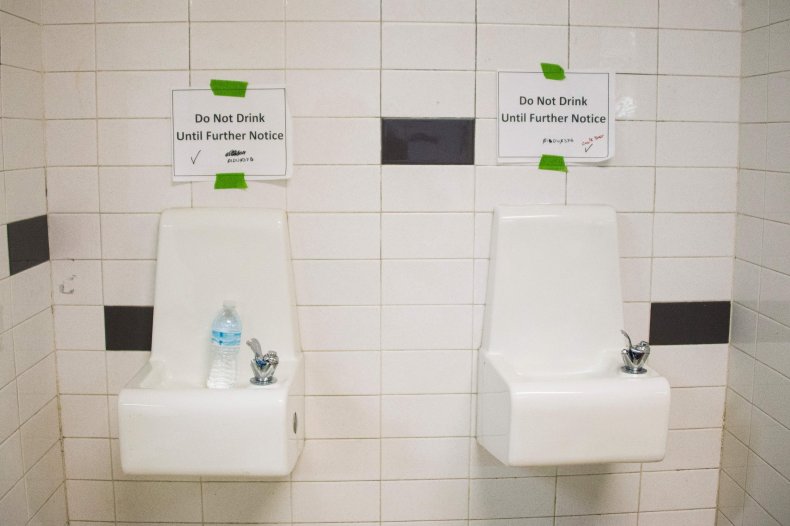 The Trump administration has sought to limit regulations that protect America's waterways and drinking water from pollutants. In March 2017, the president issued an executive order asking then–EPA head Scott Pruitt to rewrite the Clean Water Rule. "Farmers, ranchers, landowners and other stakeholders are counting on EPA to listen to their input when it comes to defining 'waters of the United States,'" Pruitt said in June.
But the previous attempted rollbacks were thwarted by long legal battles.
Changes to the Clean Water Rule, Foote told Newsweek, were also "likely to decimate protections for wetlands, perhaps even 60 percent of the wetlands in the lower 48 [states]."
This rollback of wetland protections would be "huge and dangerous at a time when we've seen the critical importance of wetlands in minimizing damage from more intense storms [due to climate change]," she said.
Last year, Trump called the Clean Water Rule "horrible," adding that "it has such a nice name, but everything about it is bad." Some farmers and ranchers have complained that the rule created too much of a burden by requiring them to monitor streams on their private land.
The EPA did not respond to requests for comment.