Japan is Making Clear Beer and Coffee Drinks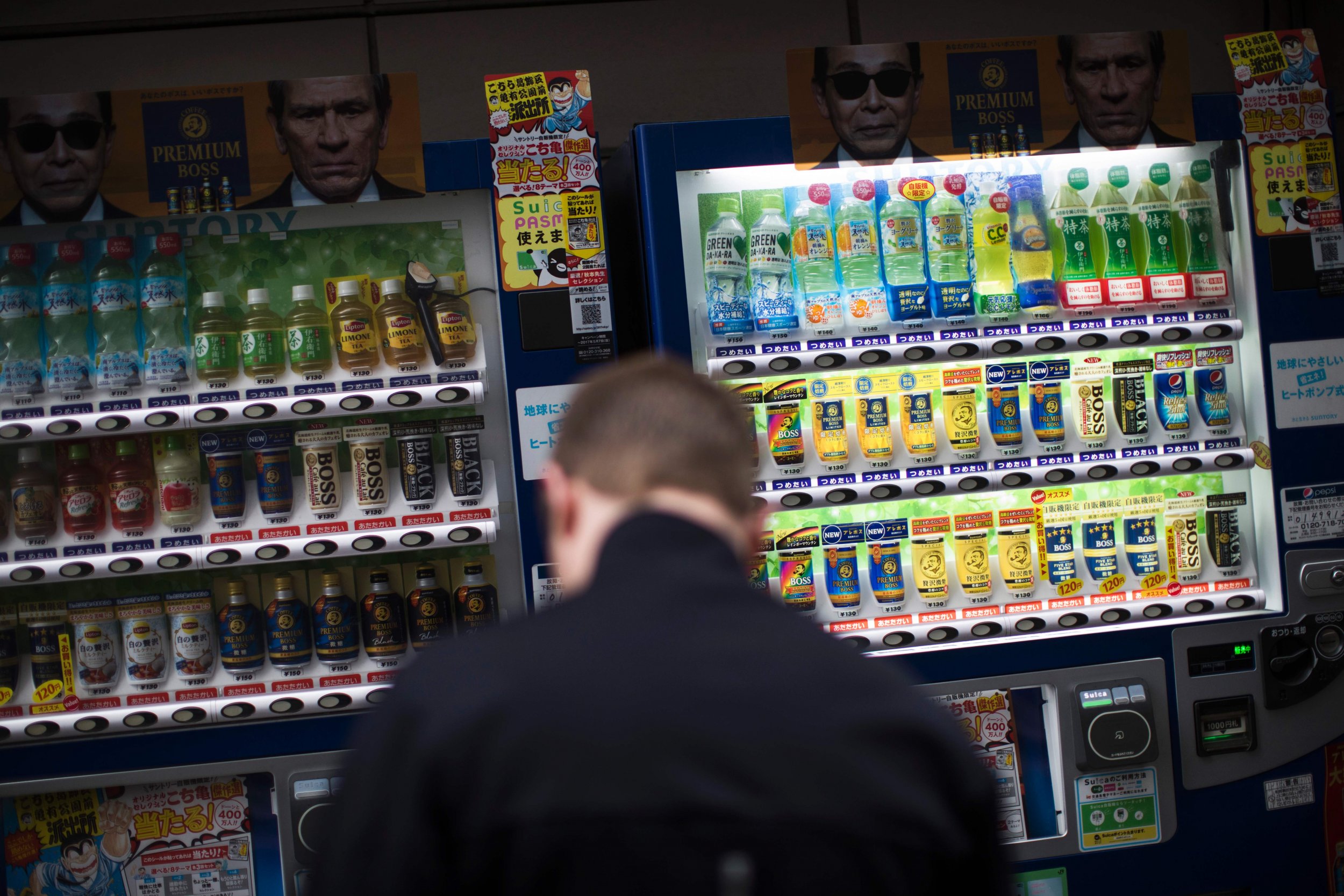 Japanese manufacturers have been introducing new, clear drinks that taste like unhealthy drinks consumers love, the Wall Street Journal reported, perhaps prefiguring a growing trend in America.
Ryo Otsu, who created a non-alcoholic, clear beer, told the Journal that "The need for drinks that people can enjoy without any hesitation is one of the reasons behind growing demand for clear-color beverages in Japan," Otsu said.
Otsu's beverage company, Suntory Holdings Ltd., attempted a non-alcoholic beer with a classic amber color in 2010. The concept was a flop among workers. Though Suntory advertised the product with the idea of enjoying a beer taste anytime and anywhere, office workers were skeptical about enjoying the drink at work and explained they didn't want coworkers to assume they were drinking on the job.
Suntory also produces clear drinks designed to taste like tea and milk and peach tea. After the success of tea-flavored waters, Asahi Group Holdings, a competing beverage company, released a water-based "latte." The drink is also clear and is only 60-calories.
Assistant manager at Asahi, Yuichi Abiru, said keeping the drink tasting healthy was the biggest priority in developing the new product. 170 prototypes of the drink were created to assure it would not be too sweet or calorie-filled.
In only three weeks after its release, the company sold 400,000 cases of the water latte.
American products may shift their attention to the water trend, too. U.S. manufacturers briefly celebrated the clear soda idea in the early 1990s with the release of Crystal Pepsi and Miller Clear. Now, they may tap into the market of clear Coca-Cola, which has already entered the Japanese market on a trial basis.
45-year-old clear beer drinker, Kim Yan, explained why she is drawn to the new beverages. "It feels healthier to drink clear-color drinks," she said.
Are clear drinks really healthier? When it comes to classic sodas, like Coca-Cola vs. Sprite, the answer isn't simple. Dr. Lisa R. Young explained dark coloring in soda is responsible for yellowing teeth, but past that, the differences are barely calculable, Shape reported.
Caffeine, calories and sugar are all items to take into account when picking a "healthy" drink.