Victory Day: In Moscow, Bad Weather Rains on Putin's Parade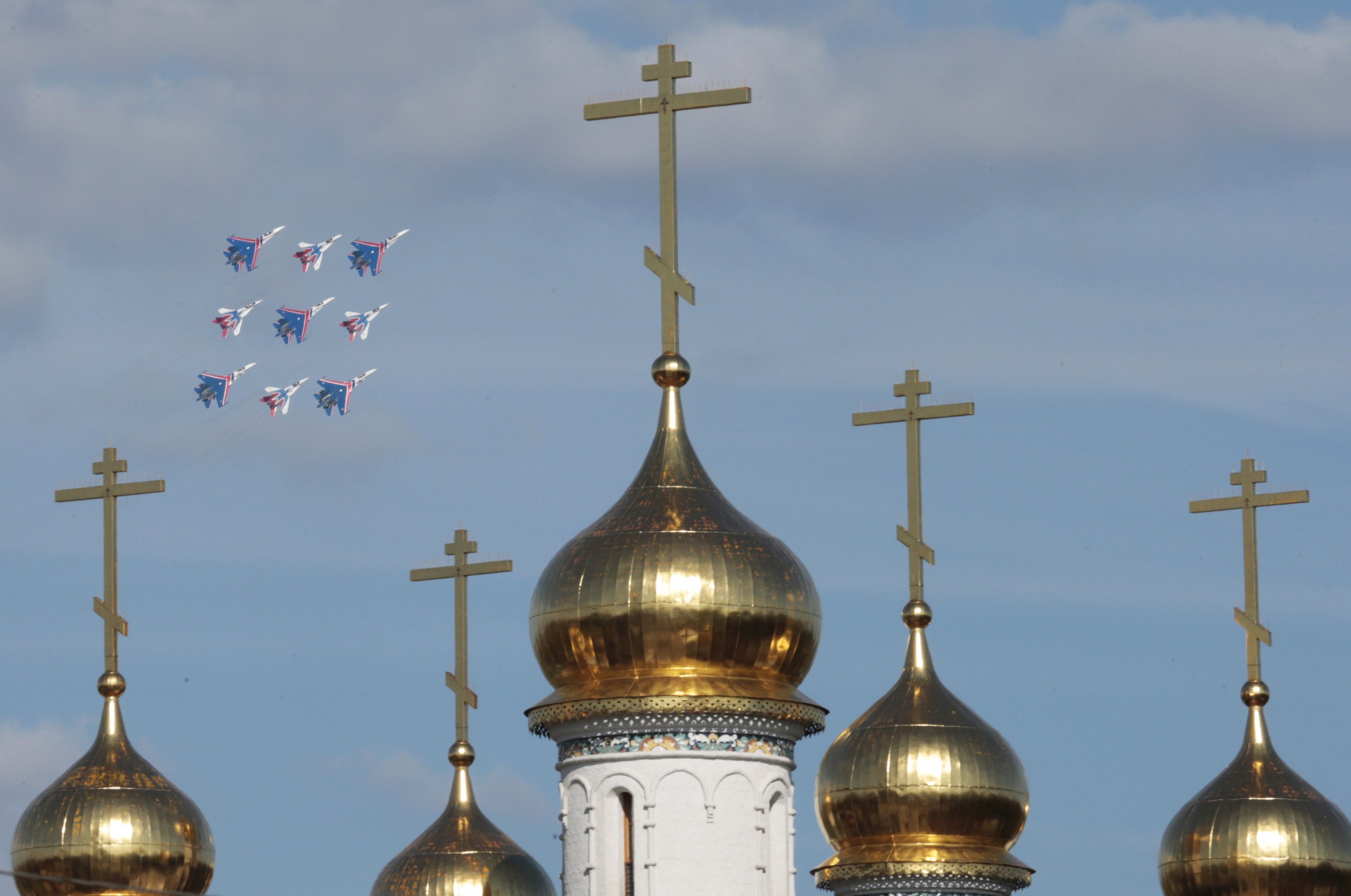 It's no coincidence that the sun always shines over Moscow on Victory Day — the Kremlin pours millions of rubles into making it happen.
Every year Russia sends military cargo jets to "seed" incoming rain clouds before they reach Moscow, a process that involves chemicals either being shot from planes or shoveled out of hatches directly onto rain clouds.
The chemicals, which include silver iodide, dry ice or cement, cause the bad weather to hit outside of the city and make sure that there are blue skies over Moscow for the parade. Russian ecologists claim that because the exposure of clouds to the chemicals is short, there is little risk of lasting environmental damage.
This year in the build up to the holiday, the Russian air force deployed nine Antonov military cargo jets to take on the bad weather, scheduled to begin flyovers around the clock starting at midnight on Tuesday, and at a cost of some 98 million rubles ($1.67 million).
But the rainfall in the city over the first half of May has been so high and the weather so cold that the usual strategy does not seem to have worked. The temperature on Tuesday around noon was 39 degrees Fahrenheit in Moscow, compared with 77 degrees last year.
After two days of bad weather in Moscow, however, the air show has been canceled, the Russian Ministry of Defense announced Tuesday. Russia has decided not to send jets above the Red Square.
Read More: What is Victory Day and why is it so important to Russia?
"The cloud cover was almost 150 meters (from the ground), Dmitry Peskov, spokesman for Russian President Vladimir Putin told news agency Interfax. "Aviation should not be running at cloudiness lower than 500 meters for safety reasons."
When asked if Putin or another senior official had given the orders to hold off the air display, Peskov said he did not need to as weather condition standards are part of the air force's safety protocols.
As of Tuesday morning, Moscow had received in just 36 hours 70 percent of its monthly average for precipitation, as rain and wet snow sprayed the capital in brief intervals, forcing the military to cut its aerial performance.
Russians nonetheless had a chance to see what they would end up missing during the first rehearsal for the airshow last week, when 72 aircraft flew through Moscow, following the route they were meant to on Tuesday, had the weather been more welcoming.