Clearing Al-Jazeera's Smokescreen—and Qatar's | Opinion
For years, Al Jazeera—media mouthpiece for the terror-supporting Qatari regime—has defied attempts at being forced to comply with U.S. laws concerning foreign propaganda outlets. This is troubling. But recent actions by the Department of Justice (DOJ), as well as scrutiny from Congress, suggest the game is changing.
Spearheaded by Sen. Marco Rubio (R-FL) and Rep. Lee Zeldin (R-NY), 10 members of Congress recently wrote a letter to DOJ to demand that Al Jazeera register under the Foreign Agents Registration Act (FARA) and comply with new Federal Communication (FCC) laws pertaining to foreign government-controlled media outlets.
Coming after DOJ actions that resulted in the registration of the Turkish Radio and Television Corporation (TRT) under FARA, which the letter prominently notes, this is a nightmare for Al Jazeera. As the Foundation for the Defense of Democracies' Varsha Koduvayur explained, TRT's registration "sets the precedent for Al Jazeera...to register as well."
The letter cuts through Al Jazeera's bombast to get to the heart of the issue: "If the DOJ has found that TRT is subject to FARA registration due to the government of Turkey exercising 'direction and control of TRT by regulation and oversight,' as well as 'by controlling its leadership, budget and content,' then the same is true of Al Jazeera."
Al Jazeera recognized this threat. Their spokesman previously denounced Koduvayur's suggestion that TRT's precedent demands Al Jazeera register as "erroneous claims and tired, false narratives [that] are part of the aggressive lobbying" by Qatar's foreign rivals—namely, Saudi Arabia and the United Arab Emirates.
But this sort of substance-less bluster didn't bully the numerous congressmen who have the facts on their side.
Indeed, Al Jazeera is an overt tool of Qatar's emir. Until recently, the emir was Al Jazeera's owner of record. As the Rubio/Zeldin letter states: "(D)ocuments filed in the United Kingdom show that Al Jazeera International (AJI) was controlled by the emir of Qatar until 2018, after which the person of significant control was changed from the emir of Qatar to Al Jazeera Media Network (AJMN). The board of AJMN is chaired by Sheikh Hamad bin Thamer Al Thani, a relative of the emir." Indeed, Sheikh Al Thani has even engaged in foreign relations on Qatar's behalf.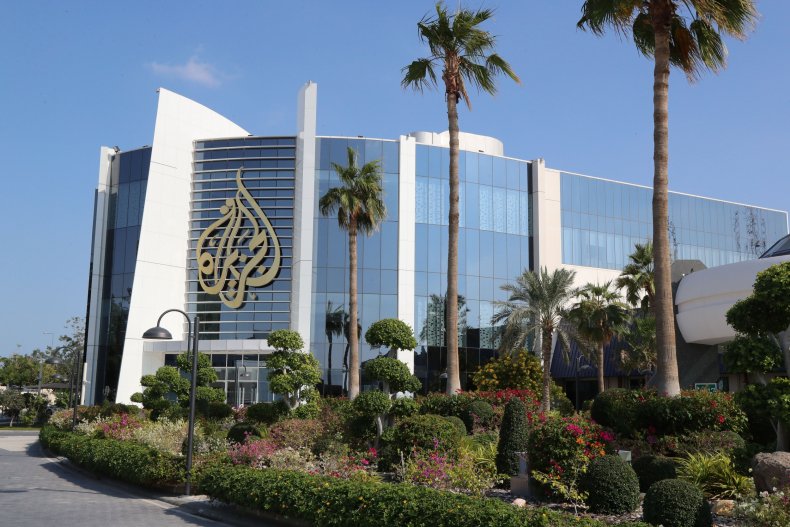 The letter also mentions that beyond the corporate control of Al Jazeera, "According to a new law issued by the emir of Qatar in January 2020, Al Jazeera, along with all Qatari media, is forbidden from publishing any 'false or biased rumors, statements or news, or inflammatory propaganda, domestically or abroad, with the intent to harm national interests, stir up public opinion or infringe on the social system or the public system of the state,' with threat of imprisonment."
This alone shreds Al Jazeera's claim to editorial independence. Its reporters could be prosecuted for publishing any news, anywhere, that "harm[s] national interests," an impossibly vague standard. This provision has been condemned by human rights groups, but it hasn't been considered as applied to Al Jazeera. The letter raises this vital issue to the highest levels of government.
Al Jazeera's typical response to such concerns is aggressive lobbying aimed at silencing its critics. When Congressman Jack Bergman (R-MI), one of the letter's signatories, previously demanded Al Jazeera's compliance with FCC laws, Al Jazeera sicced its lawyers on him in what Bergman has called "a heavy-handed attempt" at intimidation.
Although Al Jazeera spent roughly $1.8 million dollars on lobbying in the past year, the media outlet forms only a small component of Qatar's broader influence-buying campaigns. As the Hudson Institute's Lee Smith recently explained, "Qatar has implemented the single most sophisticated, sustained, successful effort by any foreign nation or interest group to shape Western policymaking—especially American opinion—in its favor." This effort involves lobbying and influence campaigns at all levels. Virtually everything Qatar does is aimed at whitewashing its behavior and increasing its political influence.
Hence, in spite of repeated calls for Al Jazeera to register under FARA, and the passage of new FCC reporting laws, little action has been taken. Qatar's ongoing influence campaign has been very successful—while other countries, like China and Russia, get most of the attention.
However, TRT's registration, congressional pressure and clear violations of FARA and FCC rules demonstrate that Al Jazeera's bullying may finally result in diminishing returns. Bravado might throw off casual observers, but it hasn't tricked Congress.
And it won't fool DOJ.
Cliff Smith is Washington project director at the Middle East Forum.
The views expressed in this article are the writer's own.