#ClearTheShelters Trends As Users Encourage Others To Adopt A Pet This Weekend
If you were thinking about adopting a pet, today might be the day to make a trip to a shelter near you, because it's Clear The Shelters Day.
NBC and Telemundo-owned stations are teaming up with shelters across the country to host Clear The Shelters, a nationwide pet adoption drive on Saturday.
#ClearTheShelters is trending on social media, with pet-loving users and pet shelters tweeting to encourage others to adopt an animal. The goal of the event is to find homes for as many animals as possible.
"If you adopt a pet, I will love you. If you adopt an elderly or special needs pet, I will love you forever. #ClearTheShelters this weekend," tweeted journalist Yashar Ali.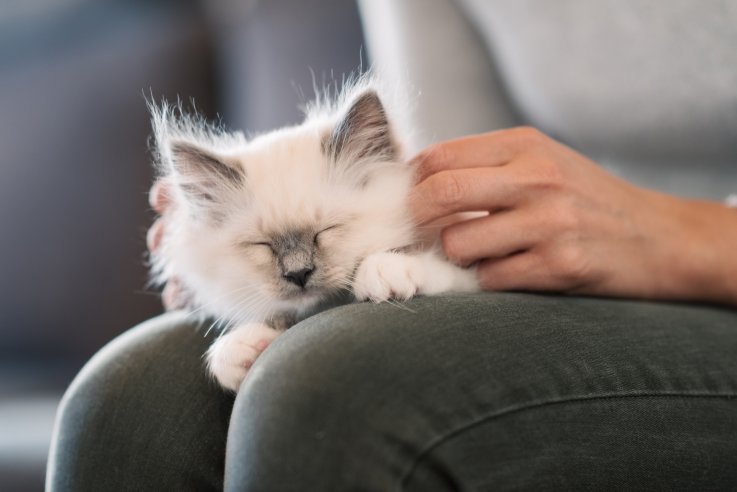 Many users also took to Twitter to share photos of their pets along with adoption stories. Several replied directly to Ali's post with the stories.
"Bixby aka The Bix aka Sir Bix-a-lot adopted from a rescue by my husband and me in January 2015. When my husband died in 2016, Bix kept me going. He still does every day," user @RogueFour replied to Ali.
In her own post, user @elysetoribio wrote: "The day we got Frankie at an adoption expo, we were told she was brought over from a kill shelter in Tennessee. She's brought us so much joy. #ClearTheShelters."
According to the ASPCA, 6.5 million dogs and cats end up in shelters nationwide and only 3.2 million are adopted.
To aid the effort to get more animals adopted, organizations, like the San Diego Humane Society, announced that it will waive adoption fees for all animals for the day, "thanks to @nbcsandiego and @Telemundo20," it wrote on Twitter.
The event seems to be taking off, with NBC Washington having reported that adoptions have been brisk at locations like the Prince William County Animal Shelter in Virginia, where 45 animals from Prince William County Animal Shelter found new homes in the first two hours of the day.
More than 103,000 pets were adopted through the 2018 Clear The Shelters campaign, according to the event's website.
The Clear The Shelters website lists tons of other stories of pets finding permanent homes, including one about a dog adopted during last year's event that now provides emotional support for a veteran and his family.
This is the fifth year for the annual event. Since 2015, over 300,000 pets have been adopted through the campaign, according to the website.
#ClearTheShelters Trends As Users Encourage Others To Adopt A Pet This Weekend | Culture