Clemens 'Insisted on' Hearing That Led to Indictment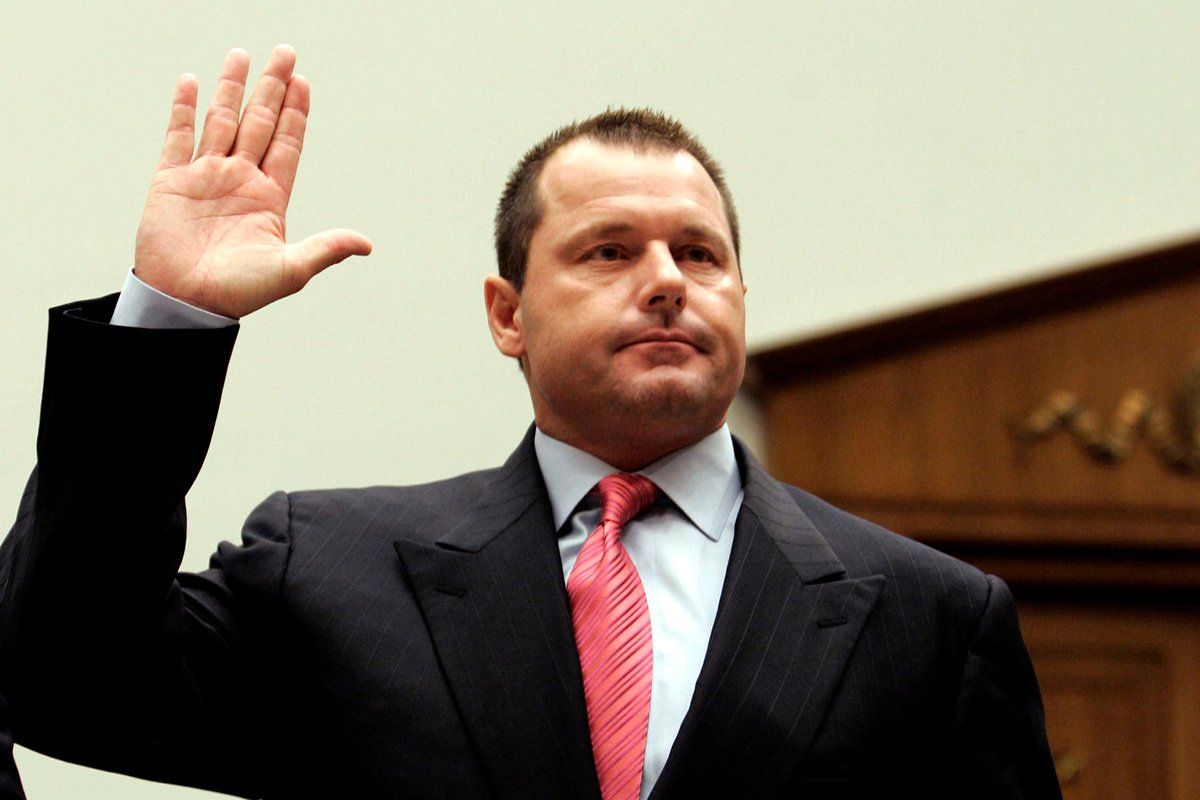 Retired pitching ace Roger Clemens might have avoided being indicted by the feds for obstructing and lying to Congress if he hadn't been so intent on telling his story at a public congressional hearing, NEWSWEEK has learned.
According to a participant in events that led up to the indictment, who asked for anonymity when discussing the background to the case, the House Committee on Oversight and Government Reform, which held the public hearing at which Clemens allegedly obstructed Congress and committed perjury, at one point offered to call off its plan to hold a public hearing. Instead, according to the source, representatives of the committee's Democratic majority informed Clemens and his entourage that they would be willing to drop their plan for a hearing and only issue a written report on the committee's investigation into alleged abuses by Clemens and other baseball players of performance-enhancing drugs.
Had Clemens gone along with suggestions from committee officials, the source says, the public hearing, which was held on Capitol Hill on Feb. 13, 2008, would never have taken place. The committee's majority was "willing not to have a hearing" and made this clear to Republican members and staffers on the committee, the source says, but Clemens resolutely insisted that the public hearing take place. It was during that hearing that Clemens forcefully denied ever using steroids and human growth hormone (HGH). "Clemens insisted on a hearing," the source says.
Parts of the indictment against Clemens—handed down by a federal grand jury in Washington on Thursday—allege that Clemens gave "false statements" about his use of HGH, steroids, and vitamin B12 during the course of a deposition he gave behind closed doors on Feb. 5, 2008. (The committee later made the deposition transcript public.) But the most sensational charges against Clemens, that he committed perjury and "obstruction of Congress," relate to testimony he gave during both the deposition and at the Feb. 13 public hearing, at which both Clemens and his principal accuser, a former trainer named Brian McNamee, swore to tell the truth and were questioned by House committee members. (Click here for more on the hearing.)
According to the indictment, among specific false and misleading statements Clemens made at the hearing that obstructed Congress were an assertion that he had never taken HGH, the claim that he had never taken steroids, and the insistence that a New York Yankees teammate had "misheard" him or "misremember[ed]" when the teammate claimed that Clemens had said roughly 10 years ago that he had taken HGH. Two counts of perjury in the indictment allege that Clemens lied under oath during the public hearing when he swore that a strength coach, unidentified in the indictment, had "never given me HGH or growth hormone or steroids of any kind" and when he declared, "Let me be clear. I have never taken steroids or HGH."
"In truth and in fact," the indictment says, "as Clemens well knew when he gave this testimony, Clemens knowingly received injections of anabolic steroids while he was an MLB player." Rusty Hardin, the Houston-based defense lawyer who represented Clemens at the 2008 hearing, did not immediately respond to a request for comment on the indictment.
Hardin held a press conference at his law offices on Thursday afternoon in which he maintained that Clemens did not use banned substances. "Roger has known from the very beginning that if he chose to deny the accusations in the Mitchell Report, this day would come," according to the New York Daily News. "Hopefully we haven't reached a stage in this country where you have to admit something you didn't do."