White Police Officer Receives $65,000 Settlement From City in Racial Discrimination Suit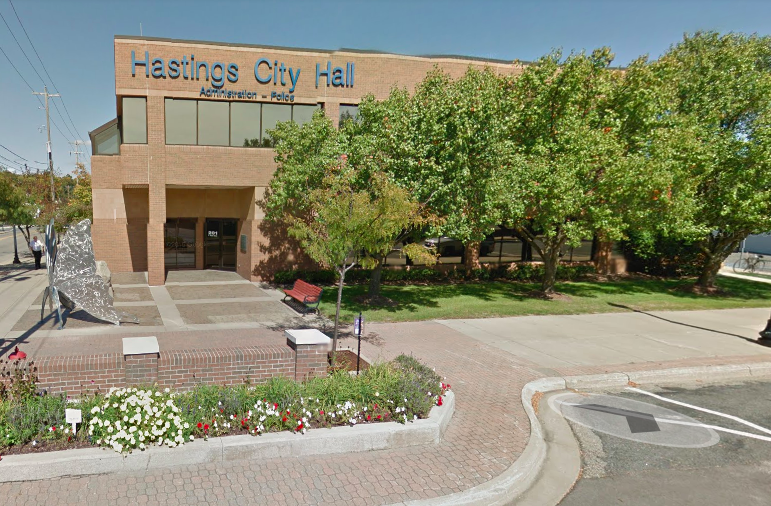 A white police officer in Michigan has reached a settlement with the City of Hastings after he reported being a victim of racial discrimination.
Sergeant Cleon Brown said the harassment began in 2016 after an online DNA test at Ancestry.com revealed he is 18 percent African. Brown, a 19-year veteran with the Hastings Police Department, said his colleagues whispered "Black Lives Matter" to him, and his police chief referred to him as "Kunta," a character in the Alex Haley novel Roots: The Saga of an American Family.
"It was almost like a disgraced type of reaction that I got from them, 'Why are you proud of this type of thing?'" he told WDIV in May 2017.
Brown sued the City of Hastings for $500,000 in May 2017. In one incident around Christmas 2016, Brown found a black Santa head in his Christmas stocking with "18%" written on its beard, the lawsuit claimed.
The officer called the incident "straight up racism," but the city contends that a "good friend" of Brown found the ceramic Santa head in his own stocking and placed it in Brown's stocking without knowing where it came from.
"The officer who placed the Santa in Brown's stocking then went to Brown to apologize for doing so, since he heard that Brown was upset about the incident," the city said in a statement, according to CNN.
The city also claimed that Brown had "joked" about his DNA results with his colleagues and said Chief Jeff Pratt ordered the racial remarks to end, MLive reported.
Hastings city manager Jeff Mansfield told WWMT that the city did not believe the lawsuit had "merit." Mansfield said the city compared the cost of the settlement to the cost of defending the case. "It was in the city's best interest to resolve the case on the terms in the mediated settlement agreement," Mansfield said.
The mediated settlement was approved by the Hastings City Council on July 23, according to MLive.
Brown was disappointed with the settlement, his attorney Karie Boylan told CNN. "They didn't want this to be a big case. He was hoping that by filing the complaint the harassment would be over, but it wasn't," Boylan said.
In court records, Boylan wrote that officers turned their backs on Brown after he filed a discrimination complaint with the Equal Employment Opportunity Commission.
The officer will be on paid administrative leave until October 31, when he will have to resign, an agreement obtained by MLive and The Grand Rapids Press in a Freedom of Information request revealed.
Brown plans to sell his home and search for jobs outside of Hastings. Boylan described her client as a "good cop" who was respected by his fellow officers. "The department ruined his life," she said.