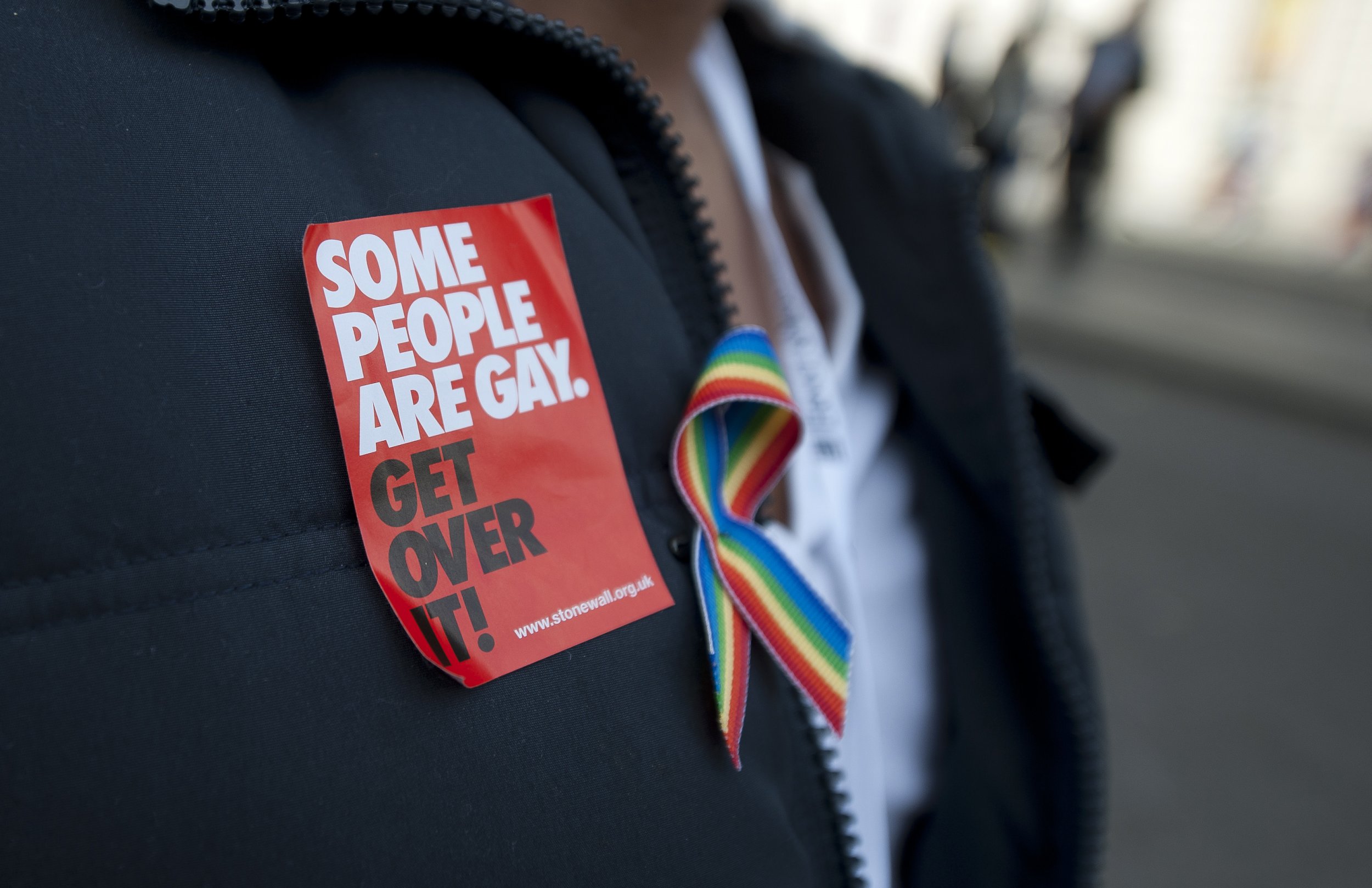 U.K. clerics have urged members of the Church of England to change their attitude to the LGBT community and welcome those in same-sex relationships.
A dozen prominent church figures, including two archdeacons and the dean of St Paul's cathedral, are among those who express their views in a new book, entitled Journeys in Grace and Truth.
"I have come to believe that we need to change the church," wrote the bishop of Liverpool, Paul Bayes, who is calling for greater inclusivity within the church. Bayes said that he hopes that traditional interpretations of sexuality and marriage in the Bible can be re-examined.
"Some reconsideration of how we should now understand the Genesis perspective on marriage is necessary...My views on the few explicit biblical texts on 'homosexual practice' are open, not closed," he wrote.
As it stands, the Church of England only recognizes marriage as a union between a man and a woman. Same-sex marriage services are banned, and members of the clergy cannot be married to same-sex partners. Some Conservative evangelicals continue to reject homosexuality, in line with a biblical passage in Leviticus referring to sexual relations between men as an "abomination."
In the foreword to the book, which is being released ahead of the annual General Synod next month, when sexuality and same-sex marriage will be under discussion, a moderate evangelical and the Bishop of Dorchester, Colin Fletcher wrote: "There are an increasing number of evangelicals who...are looking afresh at the scriptures underpinning these debates, and particularly at the New Testament texts, and who are reaching different conclusions from the traditional interpretations of the past."
Following the Synod, a formal debate on the divisive issue of recognising and blessing same-sex relationships is due next year.
Responding to the book and clerics' comments on same-sex relationships, a Church of England spokesman said in a statement issued to Newsweek that "the Church of England is engaged in a series of shared conversations on human sexuality which have been taking place around the country over the past year. Those conversations will continue next month after the meeting of General Synod."
Earlier this month, Bayes faced backlash from conservative evangelicals after he appointed an American bishop in favour of same-sex marriage.