Cleveland Woman Calls 911 Over Neighbor Maniacally Celebrating Odell Beckham Trade to Browns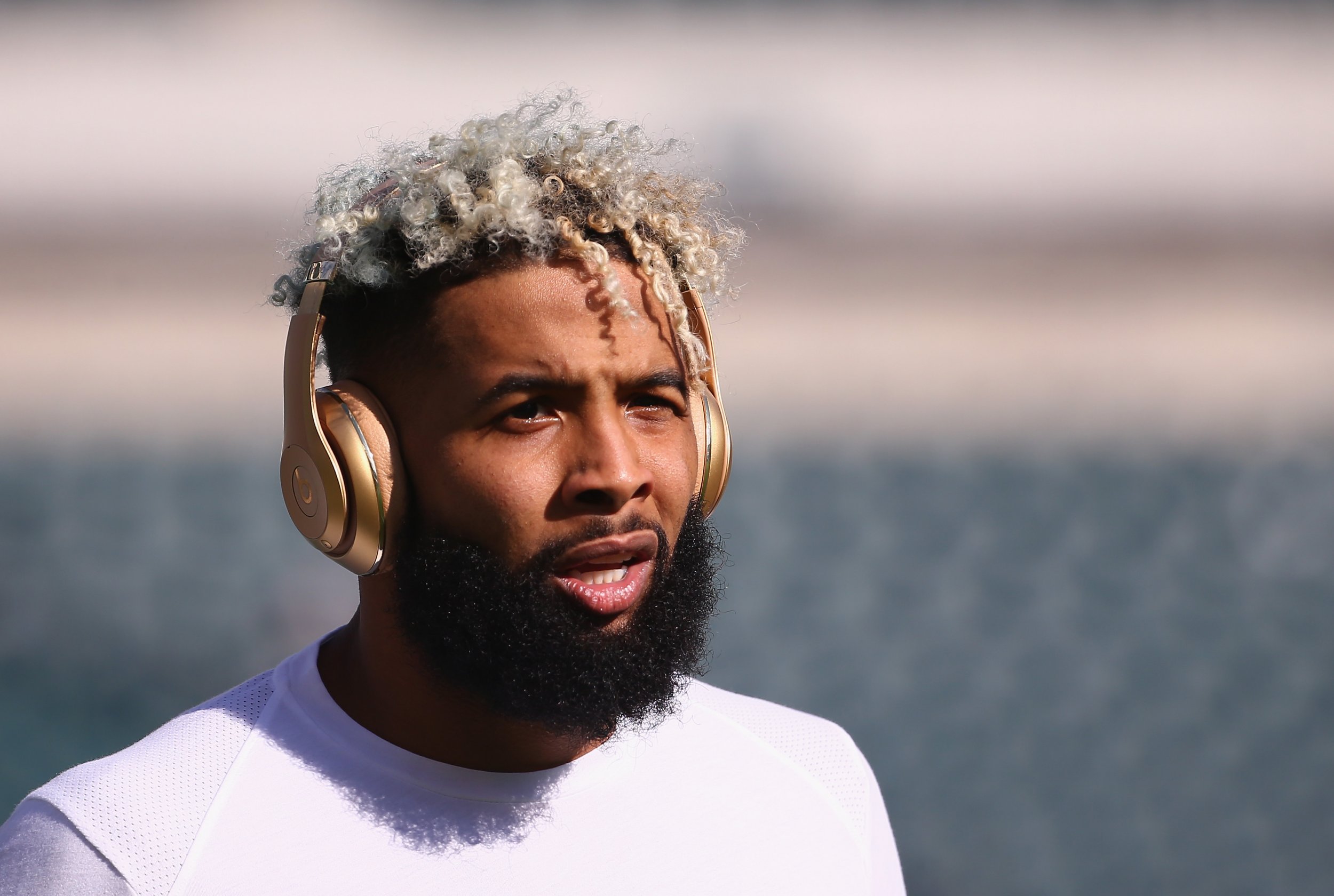 The arrival of Odell Beckham Jr. has sparked levels of excitement in Cleveland not seen since the Cavaliers won their maiden NBA title in 2016.
Indeed, one fan got so carried away that his neighbor called the police.
"I'm calling because there's someone out in front of our house," Corita Jackson said in a 911 call. "We just drove home and he's yelling and screaming and, like, flailing his arms.
"I don't want to get my kids out of the car yet because I don't know what is going on."
When officers arrived on the scene in Shaker Heights, a suburb nine miles east of downtown Cleveland, they quickly realized the man jumping around was just a teenager celebrating the Browns' trade for Beckham Jr.
Police quickly established that 17-year-old Robert Stewart posed no threat to the local community.
He was simply just very excited about the wide receiver's arrival in Ohio.
"We dapped it up," Stewart was quoted as saying by Cleveland-based Fox 8 of his interaction with the officers. "Everything was all cool and then they went back on about their day."
The Shaker Heights Police Department also saw the funny side of the incident, revealing officers shared Stewart's excitement.
"Concerned officers subsequently located a juvenile male in the street who told officers he was celebrating the Cleveland Browns adding Odell Beckham Jr to the team," the department wrote on his Facebook page.
"After everyone shared their combined excitement, the future General Manager for the Browns quietly returned to his residence to resume his festivities without disturbing the neighbors. "
Rumors the Browns could land Beckham Jr. first emerged on Tuesday and the trade was made official a day later. The deal is an incredible coup for Cleveland, as it sees them acquire one of the best wide receivers of his generation without having to give up any of their prized assets in return.
Cleveland sent Jabril Peppers, a first-round pick and a third-round pick to the New York Giants in exchange for the three-time Pro Bowler.
In Ohio, Beckham Jr. will be reunited with former Louisiana State University teammate Jarvis Landry and receivers coach Adam Henry, who worked with him at LSU and in New York.
If Landry was ecstatic at the prospect of joining forces with his close friend, Browns quarterback Baker Mayfield must be even happier. The second-year quarterback can now throw to a receiving corps featuring Beckham Jr., Landry and Antonio Callaway.
With Nick Chubb and Kareem Hunt at running back, Cleveland is stacked with offensive talent and Stewart could have plenty of reasons to celebrate wildly throughout the season.